---
3D printing has been around long enough for playable 3D-printed instruments to exist, but most musicians will still opt for one made using traditional methods. That could soon change, however, as researchers have found a way to design and 3D print musical instruments capable of producing unique notes that traditional instruments can't.
---
Last week, classic rock band Styx met the man who named a moon after them – well, sort of. Pluto's smallest moon, Styx, is really named after a mythological river, in keeping with International Astronomical Union naming conventions. But the SETI institute's Mark Showalter, who discovered Styx (the moon) in 2012, says he's been a fan of Styx (the band) for a long time.
---

---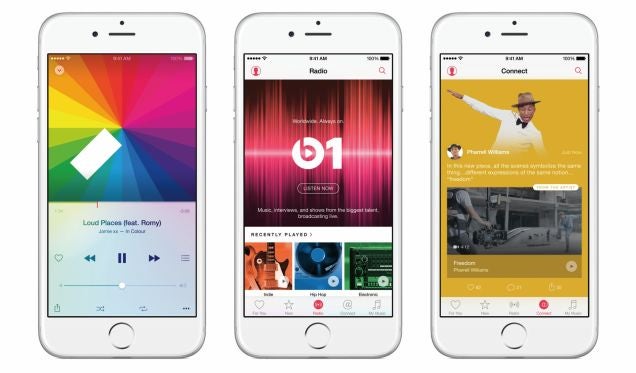 Your friends that use iOS and OS X have been babbling about Apple Music and Beats 1, but you use an Android phone and are feeling left out. Well, now there's a "very unofficial" way to listen along.
---
---
This is wild. When cameras try to capture guitar strings being played, they see wavelength-type movements from each string because of the camera's rolling shutter effect. But it can only be seen on camera, the wild wiggly effect is totally blind to the naked eye. Not anymore! This Wobble Strings project recreates a camera's rolling shutter effect to humans in real time through sweep line projection. It's wild.
---
There's never been anything like Beats By Dre. The bulky rainbow headphones are a gaudy staple of planes, clubs and footpaths everywhere: as mammoth, beloved and expensive as their namesake. But Dr Dre didn't just hatch the flashy lineup from his freight train chest: The venture began as an unlikely partnership between a record-industry powerhouse and a boutique audio company best known for making expensive HDMI cables.
---
---