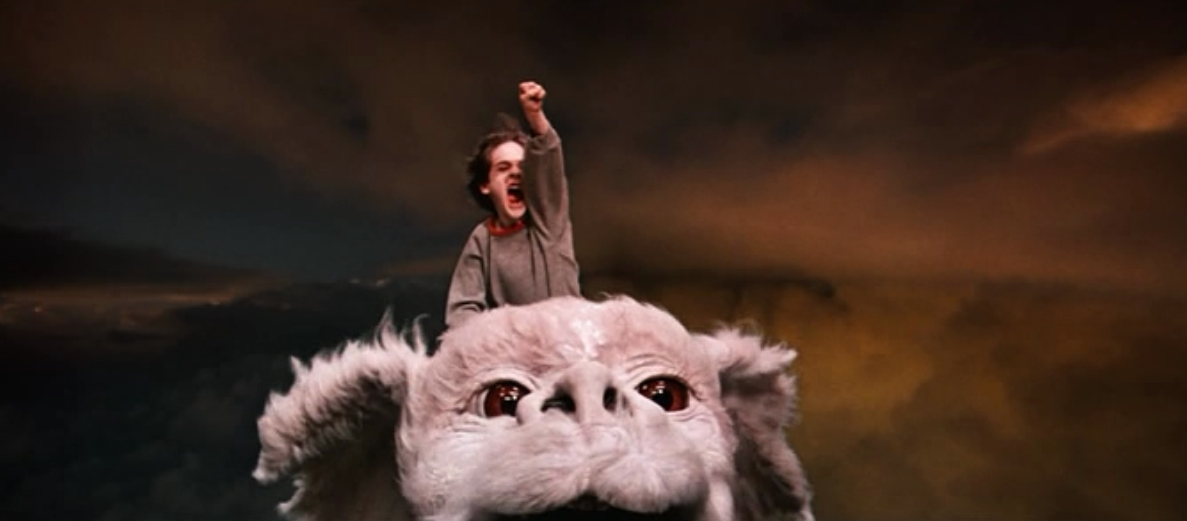 Exactly 30 years ago today, the world saw The NeverEnding Story for the first time. It was a time before CGI, when you had to make fantasy movies with puppets. But nothing feels old fashioned about the synth-laden, sunset-coloured theme song by Giorgio Moroder. The flying dragon-dog was pretty cool, too.
---
45 years ago today, a man landed on the moon for the first time. Understandably, he was a little nervous. Neil Armstrong's heart raced to 160 beats per minute as the lunar vehicle touched down on the moon's surface. But as he made that great leap for mankind and walked around the moon, his heart steadied and slowed. The rhythm of his heartbeat, which Berlin-based singer Louise Gold captured off of a radio program, become the basis for her cover of John Lennon's "Oh My Love".
---
---
New York City has not only provided the backdrop for a countless songs, but it's also birthed entire genres of music. So when you start to plot where each of these moments happened, you're soon left with a pretty exciting guided tour of one of the world's biggest cultural capitals. YouTube links make it even better.
---
Video: This guy put together a medley with what he thinks are the 100 bass lines that every bass player should know. I think that a few should be forever banned and some great ones are missing, but most of them are a spot-on selection. In any case, kudos for his non-stop 13-minute performance.
---
Last week, Nielsen Soundscan released its mid-year report, and once again album sales were in the gutter, down 14.9 per cent from the year before. Vinyl, though, keeps plugging upwards, with sales growing 40 per cent to four million units. Even as our media is increasingly intangible, there's a subset of people that just can't get enough of the LP.
---
Bloomberg is reporting that Soundcloud is close to signing deals with the world's largest music labels that will protect it from legal wranglings over copyright violations. According to sources, the arrangement would see each label receive a roughly 3 per cent to 5 per cent stake in Soundcloud, along with a percentage of future revenue.
---
Video: Brett Domino returns with another quick guide to making hit pop songs. Whilst the first part was all about the instrumental hook, this one is about the vocals. Most of the techniques Brett introduces here are real and are actually used by big pop producers. No wonder so many songs sound the same.
---
YouTube's live music selection just got a massive shot in the arm: Music Vault has added over 12,000 clips from classic rock gigs, many of them full concerts, that you can watch for free. Here are eight of the best that you should watch as soon as you can.
---