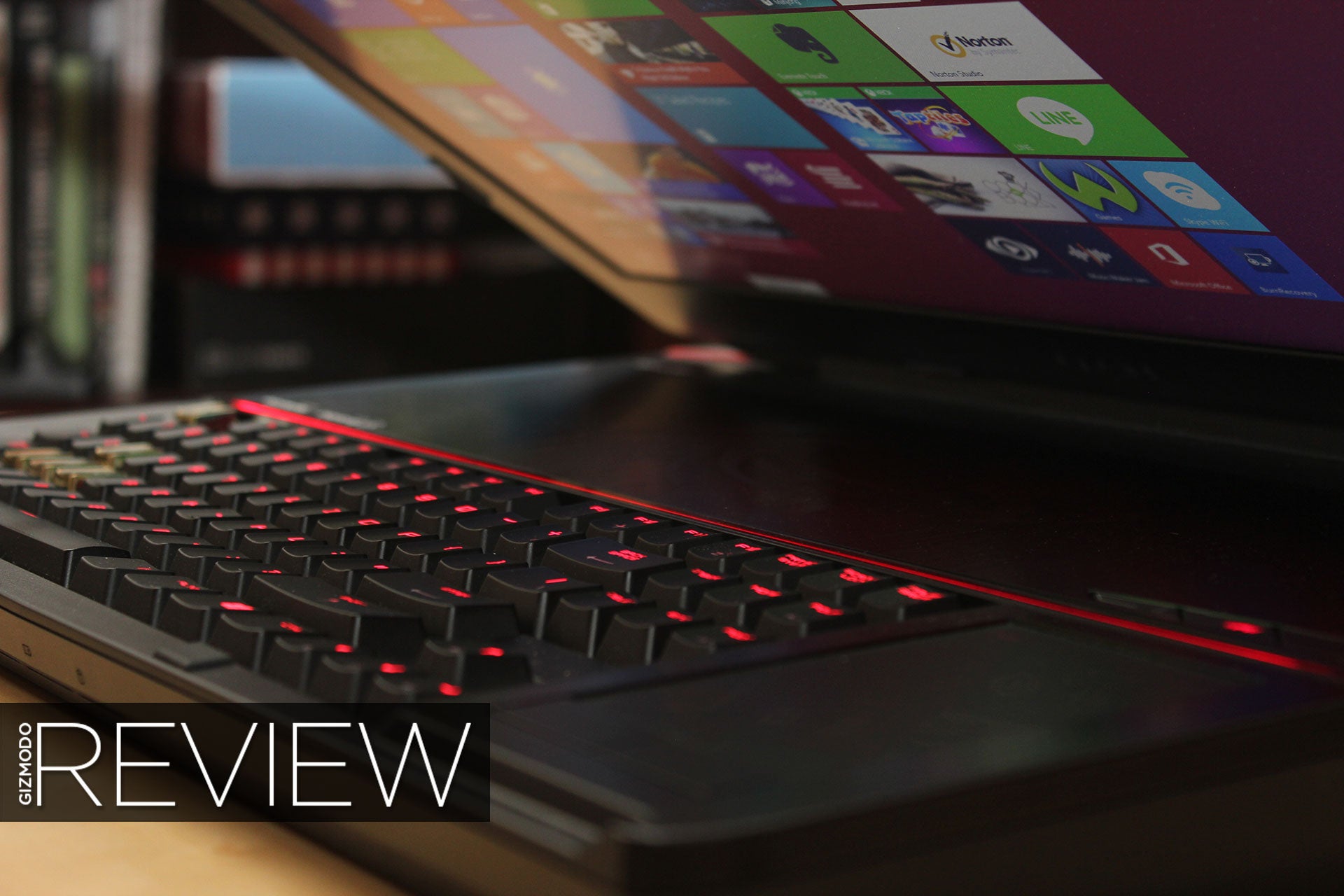 ---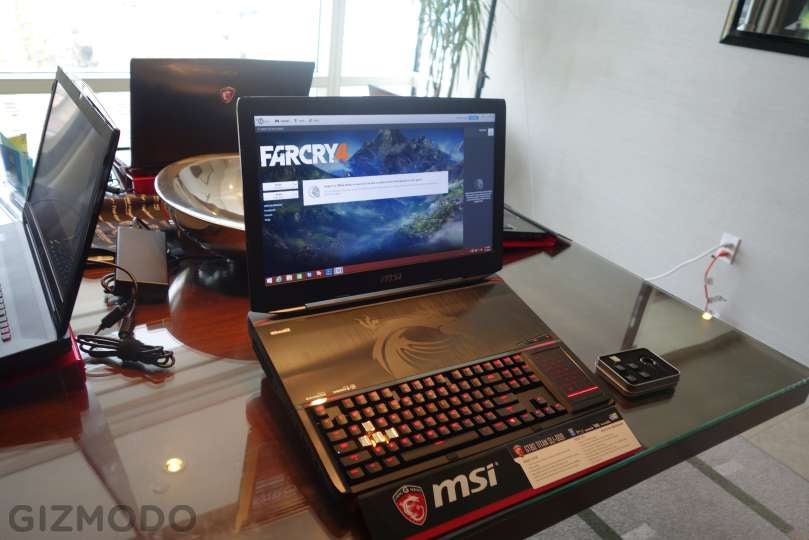 ---
Gaming laptops are a peculiar niche in the notebook world. They try to achieve an incredibly difficult goal — achieving plenty of power to run high-end PC games, while shoehorning all those powerful and heat-producing components into a vaguely portable chassis. The MSI GT72 Dominator Pro takes the same all-out approach as the existing GT70, but has brand new top-of-the-line PC hardware inside. It has all the outright grunt of a high-end desktop gaming PC, but is also mobile — just.
---
If you want a laptop that can play graphically intensive games, you're in a tough spot. Generally, you can opt for something crazy expensive but portable, or something hulking and a little but cheaper. MSI's new GS30 Gaming Shadow notebook offers a middle ground: Take a slim laptop on the go, and plug into a power-tower at home.
---
The gaming laptop has always been a bit of a misnomer. Usually you'd end up with a 17-inch desktop replacement that weighed the size of a small moon with a power brick to match, and spent its life sitting on your desk. Laptop vendors at this year's Computex conference want to make your gaming experience a little more portable this year. Here's the best from the show floor.
---
In recent years, notebook PCs have become much smaller, slimmer and more energy-efficient. Intel's strong Ultrabook push means that big, chunky, powerful laptops are mostly a relic of the past; they're dinosaurs from a forgotten era. MSI's GT70 is one of those dinosaurs — it's big, it's heavy, and it's just about the most powerful notebook I've ever used.
---
---
---
The next generation of hybrid tablets and laptops is just around the corner. Luke and I, from Gizmodo AU, head to Taiwan next week for Computex — Asia's largest computer expo (and the second biggest in the world after CeBIT). Last year, 130,000 visitors saw 1700 companies showcase their latest, led by Taiwanese brands like Acer, Asus, MSI, Gigabyte, Thermaltake, Antec and Nvidia. Intel and AMD will also be there, of course, along with stacks of great new tech. Here's a preview of what we're expecting to see…
---