Loading page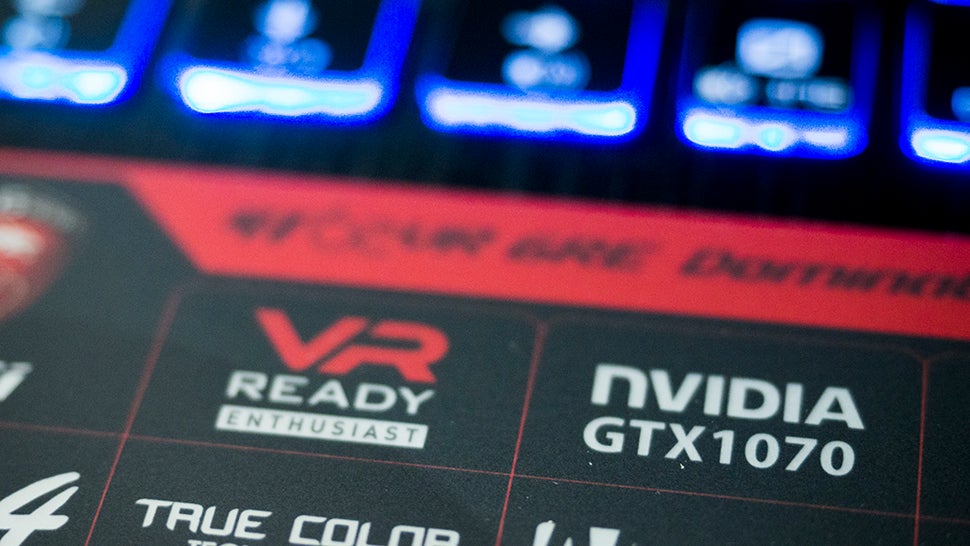 You haven't really experienced PC gaming if you've been playing on a laptop instead of a desktop. You've enjoyed the convenience of taking your games anywhere, but you've sacrificed playability for mobility. Your games are rarely pretty. You run things on mid-to-low settings. The newest games struggle. But with Nvidia's latest new line of mobile video cards based on the Pascal chip architecture, that's all going to change. Nvidia just closed the gap between mobile and desktop PC gamers, and made VR accessible to a much larger audience.
---
If you want your new PC to run Intel's newest and most powerful ever Broadwell-E processors, you need an equally powerful motherboard. This high-end gear is usually somewhat more expensive than mainstream tech — you have to pay to play — but it comes with a bunch of extras that make it worth the extra asking price. That's a very accurate summary of the MSI X99A XPower Gaming Titanium, a $700 motherboard that integrates every single feature you could possibly need from a powerful gaming or content creation rig. Here are five things you need to know about it.
---
Gaming PCs are meant to be big, right? They're meant to be in full-sized PC tower cases, with big loud case fans. And they're usually pretty ugly, if we're honest, and dump a whole bunch of waste heat at your feet while you're playing games. Oh, and they're meant to be built from off-the-shelf components, which means you're almost always better off buying them yourself and putting your own machine together rather than buying a pre-built machine. MSI's tiny Vortex G65 powerhouse gaming PC challenges all that.
---
MSI loves a good gaming laptop — it's the brains behind the phenomenally powerful GT80 Titan, among others. That trend continues at Computex 2016, but MSI has also thrown its considerable weight behind small-form-factor gaming PCs too, all of which are VR ready.
---
Computex 2016 is all this week in Taipei, Taiwan — and it's where you want to be if you're interested in all the new components and gadgets that you'll be using inside and around your gaming PC over the next year. All the major tech brands will have stands and exhibitions on show, with new technologies alongside PC overclocking and case modding competitions, as well as new peripherals like keyboards, mice and headsets. Here's what we know is coming, and what we're hoping for.
---
USB Type-C is (thankfully) becoming more and more popular around the tech world — we're seeing it appear in new phones like the LG G5 and HTC 10, as well as in laptops like the new Razer Blade Stealth and Apple's own MacBook. Hardcore desktop PCs are getting it on their rear I/O panels, too, but this new top-of-the-line gaming motherboard from MSI is the first with pin-outs for a USB Type-C port on the front of your machine. Now we just have to wait for a case to put it in.
---
If you've held off on building a new PC for a couple of years, then the computing world has well and truly passed you by. Things have changed. No longer is gaming the exclusive domain of big, Extended ATX PC cases with equally massive motherboards and two or three graphics cards in SLI. In 2016, your gaming PC genuinely can be the same one that sits in the corner of your living room. I've been looking for a good, small motherboard for a top of the line Core i7 Skylake CPU for a little while, and I think I've decided on MSI's tiny Z170I Gaming Pro AC.
---
I've been using Nvidia graphics in my gaming PCs for quite a while — at least a couple of generations. Short dalliances with water-cooled monsters like AMD's R9 295X2 and R9 Fury X haven't been enough to tear me away. Maybe it's time to change, though; after some time away from AMD cards, I gave MSI's R9 390X Gaming 8GB GPU a bit of a test drive, and came away impressed.
---
This time last year Nvidia's 980M introduced improved energy efficiency for mobile gamers, and now the company is touting a 30 per cent performance boost from putting a proper GeForce GTX 980 GPU into a notebook. The new chip effectively takes a desktop GTX 980 and shrinks it into a gaming laptop, giving it a huge power boost that optimises it for VR and makes overclocking possible. Yesterday, we got a sneak peek at some of the upcoming machines headed to Australia –- including the crazy liquid-cooled Asus GX700 first spied at IFA.
---
Loading page