Loading page
Back in 1894, Olaus Henrici invented a machine called the Harmonic Analyser. Way ahead of its time, it could pick out all the individual frequencies that make up complex sound waves — a technique we now rely on for everything from compressed audio to digital images.
---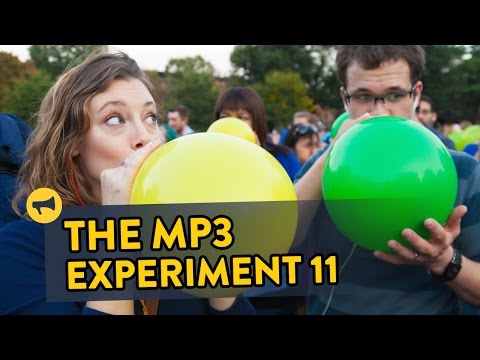 Video: Improv Everywhere is a guerrilla prank group who's various missions have included planning a massive Best Buy infiltration and turning a busy train station into an underground spa. For its latest social experiment, the team gave 2000 people instructions via headphones, severely confusing local residents.
---
As music bargain hunters know, iTunes is not the only game in town. Today (January 8) until midnight, use the discount code BPM2013 at Big Pond Music for 20 per cent off any album. Tuneful! [via OzBargain]
---
Remember when your orthodontist said you could get a flavored retainer and you were all Glitter? Pshh. I want my mouth gear watermelon-flavored or not at all! Well, prepare to feel like a dated, oldtimey loser: Aisen Chacin, a Design and Technology student at Parsons the New School for Design, has created a music-playing mouth piece that uses bone conduction to transmit sounds waves — painlessly — via vibration through your teeth!
---
This week the Australian Recording Industry Association (ARIA) released its annual wholesale figures, indicating how much money the music industry is turning over and where it comes from. Turns out the future isn't quite as filled with MP3 files as you'd think. Here are 10 notable lessons from the data.
---
Loading page