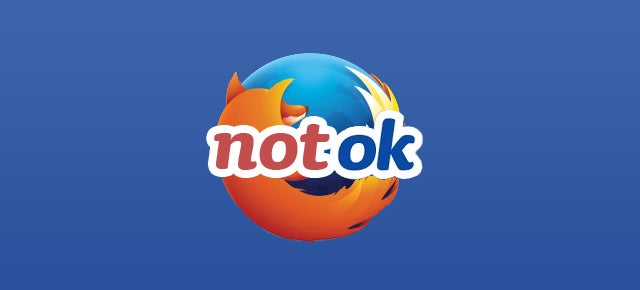 Today, most tech companies are polluting the internet with stupid pranks. But there's one brave statement being made on the internet that isn't a dumb joke at all. OKCupid is blocking Mozilla Firefox users from its service with a message encouraging them to use other web browsers. Why? Mozilla's CEO supports anti-gay causes, and OKCupid;s founder Christian Rudder told me today that his company won't stand for it.
---
In developing countries, the high-end smartphone market is cornered by the big guys. But at Mobile World Congress, the Mozilla Foundation has announced a plan to get a different slice of the smartphone pie — with a low-end Firefox OS phone that will costs around $25.
---
Bad news if you've had your heart set on a Mozilla phone ever since the Firefox handsets were announced: the company has admitted that it currently has no plans to launch the device in developed markets such as the US and Australia.
---
---
When researchers needed an easier way to share data and resources, and generally collaborate they invented the internet. And then they all went home and let the memes and brunch photos take over. Which is weird. Sure, initiatives like CERN are able to coordinate thousands of scientists toward common goals as a result of the internet, but the process of publishing research really hasn't changed much.
---
Firefox OS burst onto the scene today at Mobile World Congress with announcements of new, upcoming handsets, and a global roll-out plan which includes Australia. It's poised to bring smartphone goodness to the feature-phone masses in a flash of HTML5 glory and this is what it looks like.
---
---