Loading page
Video: Unless you've been on a movie set before, it's hard to describe just how tedious and monotonous making one can be. So it's no surprise when you see something like this Captain America: Civil War gag reel, which features most of the cast cursing, laughing and generally just screwing everything up. It's the only human reaction to such a crazy process.
---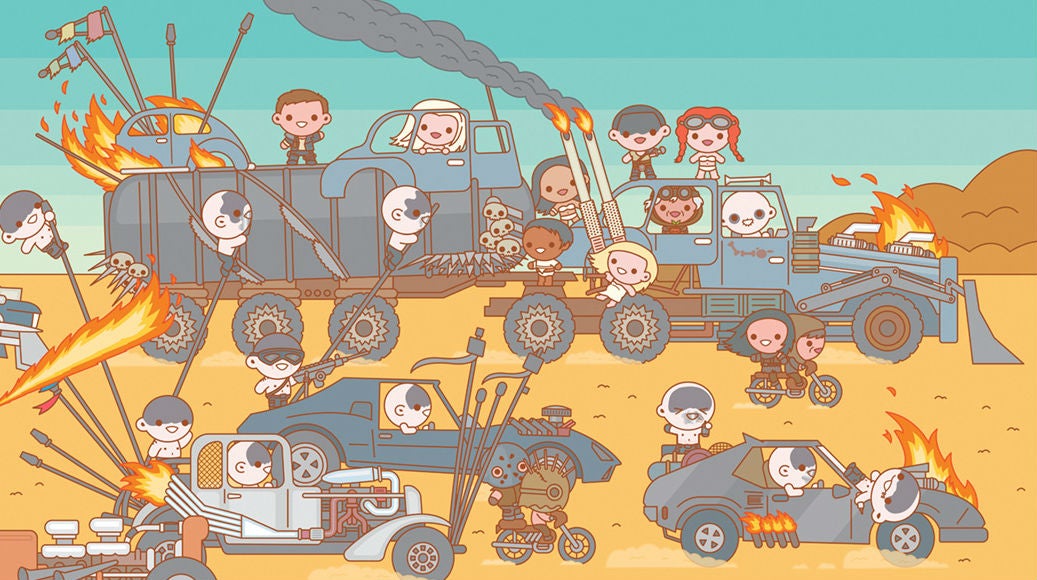 Whether it be Twitter, Facebook your text messages or just general web surfing, it's almost certain you've seen the work of 100% Soft. The artist has become the go-to person in terms of pop culture emojis because his style is so perfectly suited to it. This weekend, he's having his second solo art show, and we're excited to debut some of the pieces.
---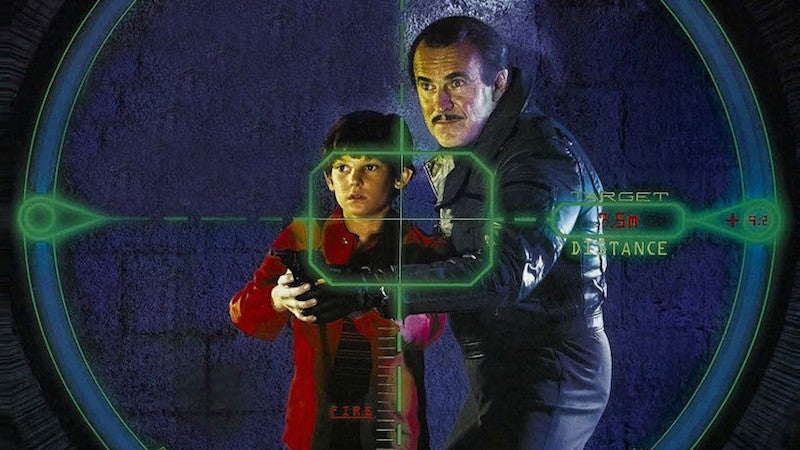 "Do you remember the movie Cloak & Dagger?" my editor asked. Immediately, I froze. Did he know I used to be obsessed with that little-known '80s movie about a kid and his imaginary spy friend? He didn't; it was just a random question, but it made me sit down and do one of the scariest things you can do as an adult film fan: Re-watch a movie you loved as a kid.
---
Video: Seemingly every Fast & Furious movie builds up to one moment: Vin Diesel fighting the big bad guy. Usually, that big bad guy is also, well, big — someone like the Rock or Jason Statham. And as cool as that moment usually is, a new video proves that one thing can make it so much better: Lightsabers.
---
The long-in-development manga adaptation Alita: Battle Angel now has its third piece of the puzzle. First, producer James Cameron hired director Robert Rodriguez. Rodriguez then hired Rosa Salazar to play the lead. Now, he's about to sign Oscar-winner Christoph Waltz to play her mentor.
---
One of the things Sydney has always held claim to — alongside the Harbour Bridge and the Opera House and Centrepoint Tower — has been the IMAX building in the city's Darling Harbour. Stretching 35.7 metres wide and 29.7 metres tall, the IMAX screen inside is — or was — the largest in the world, with three times the surface area of a regular IMAX (and, importantly, bigger than Melbourne's). Now, the IMAX Cinema and retail stores around it will soon close for three years, and it'll be demolished to be replaced by a slightly smaller screen — albeit inside a much fancier building.
---
Loading page