Loading page
Imagine riding a bike that stands itself up when you get off and walk away. Imagine if you didn't have to wear safety gear or a helmet. As part of the company's 100th anniversary celebrations — and a look forward to what might happen in the next 100 — BMW has unveiled what it calls the Motorrad Vision Next 100, the bike of the future.
---
Admit it, every time you climbed about your trusty bicycle as a kid you imagined yourself hopping on one of the Speeder Bikes used on Endor in Return of the Jedi. Most of us let go of that fantasy, but the folks at Vintage Works did not. It doesn't fly, but this Speeder Bike motorcycle is undoubtedly the next best thing.
---
Video: Which one of these crazy people would you rather be? The person making a low pass on a stunt plane knowing if you fly any higher you're definitely going to end up in prison? The dude doing a backflip on a motorcycle while jumping over that stunt plane? Or the totally exposed lunatic walking on a tight rope as the plane passes underneath him and the biker flips right next to him?
---
Since 2007, the guys behind the California-based startup Alta Motors have been working to bring the ultimate enthusiast bike to the American market, and that product is just about here. The company's first electric motorcycle, called the Redshift, is slated to begin deliveries later this year, and is backordered by over three months.
But Mark Fenigstein, Alta Motors co-founder and CEO, told Tech Insider that it wasn't until Tesla became popular that consumer demand for electric motorcycles really took off.
---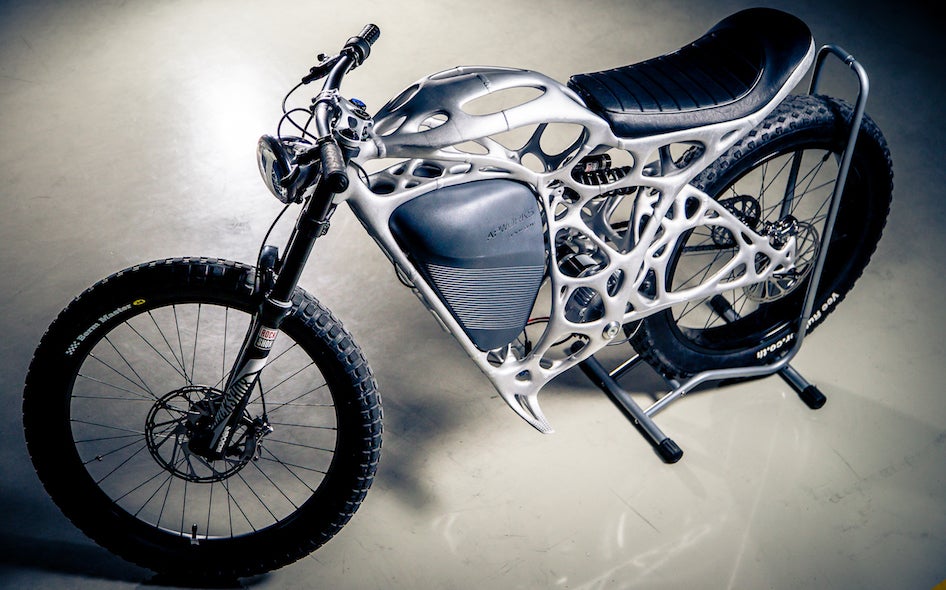 ---
About ten minutes after the very first car alarm went off, the tech went from being a genuine theft deterrent to an annoyance that everyone just ignores. The makers of the Bike Mine have a better idea, at least when it comes to getting people to notice when a bike or motorcycle is being stolen: old-fashioned explosives.
---
When it comes to smart new features, car drivers get most of the fun. But a new concept from Samsung and Yamaha promises a simple smart windshield for motorcyclists which could help them stay safe on the roads.
---
Well, it's completely clear now where Batman buys his motorcycles. French manufacturer Lazareth has just unveiled the LM 847, its latest, seemingly impossible creation. Sure, it looks like someone was trying to build a car, got bored 10 minutes in and just stuck all the good bits together, but boy, it's hard not to be impressed.
---
Loading page