In 1971, an astronaut placed a 3 1/2-inch aluminium sculpture on the moon, igniting an art world scandal transcending our earthly bearings. The long, bizarre tale of "one of the smallest yet most extraordinary achievements of the Space Age" is recounted by Corey Powell and Laurie Gwen Shapiro. If there's anything to be learned, it's that egos inflate in space.
---
---
Recent mover and shaker Moon Express wants to send a robotic spacecraft to the moon in 2015. CEO Bob Richards says that the MX-1 will use scientific instruments and sensors to study resources that are limited on Earth but "available in infinite quantities in space."
---
Just a decade after entering the space race, China is headed to the moon. With the successful launch of a Long March rocket carrying the Chang'e 3 lunar lander earlier this morning, China is attempting to become the third nation in history to land (rather than crash) a spacecraft on the lunar surface.
---
While everyone else is interested in harvesting the Moon's scrumptious supply of Helium-3 to solve all our energy needs, NASA's pursing the answer to a more pressing question — can we grow plants there? Come 2015, after it's sent a bunch of self-contained enclosures full of green stuff into the sky, the organisation should have the information it needs to put the issue to bed.
---
If you've ever wanted to visit the extreme environments used as offworld training landscapes for future astronauts — where bleak, windswept and often highly remote locations act as surrogates for the surfaces of other planets — a new guidebook will help you find them. Assembled for the European Space Agency by scientists at the Open University, The Catalogue of Planetary Analogues is now available for download.
---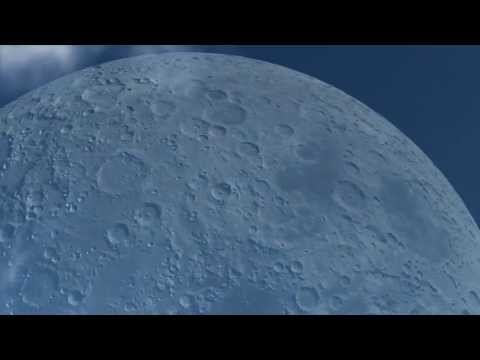 Even though it might not look like much when it's so far away, the Moon is pretty huge. In fact, if it was a little closer — as close as the ISS for example — it would monopolise the entire sky.
---