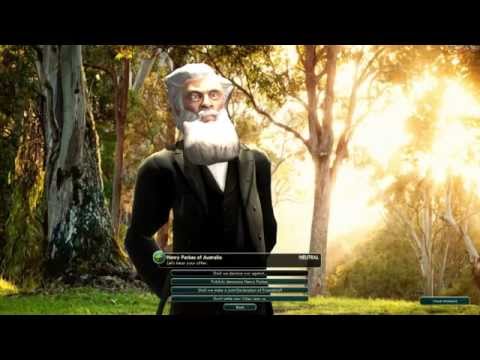 If you're a Civ player, you may remember that last year an enterprising Steam modder created an Australian mod which added our great nation into the game. Now, a year later, fearless leader Henry Parkes finally has a voice.
---
You already know how cool the Oculus Rift virtual-reality headset is, but imagine how cool it could be if you partnered it with a motion control gaming system for your PC that lets you move your gun independently of your character. Meet the lovechild of the Rift and the Hydra.
---
---
Who doesn't like a bit of overclocking to squeeze more grunt out of their hardware? The Nexus 7 is the latest piece of kit to get the modder treatment, with a new kernel offering to boost the internals of the recently-released tablet up to 1.8GHz, with an extra 200MHz on top of this looking like a distinct possibility.
---
Turning an old iMac into an aquarium is easy; the monitor is already hollow and lifeless, so there's really no risk of ruining it. Mike Schropp over at TotalGeekdom has taken the flora/fauna desktop mod a step further, actually modifying his own working PC to grow wheatgrass from atop its tower.
---
Before the advent of wireless controllers video game consoles were built like tanks to survive the countless times they'd be inevitably yanked to the ground when someone tripped over a cable. If only the wireless technology needed for this hack existed 20 years ago.
---
Siri has been something if a disappointment so far — more flash than substance — but this particular trick is a mighty impressive novelty. A neat new hack lets Siri play music on a Yamaha Disklavier player piano from music files in your library.
---