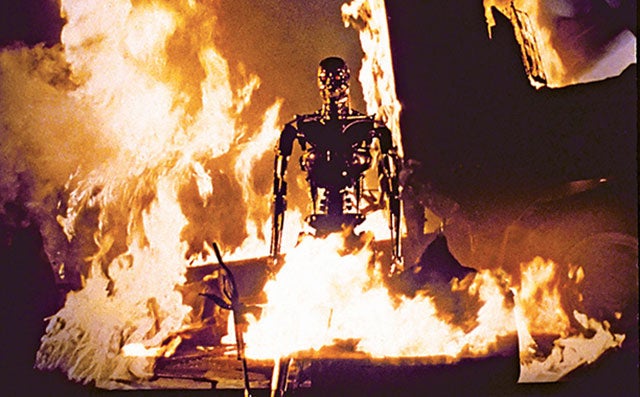 Welp. This is how it all begins. Bow on bended knee before your robot overlords. New research from MIT's Computer Science and Artificial Intelligence Lab (CSAIL) shows (with science!) that when working in groups of three — two humans, one robot — us lowly bags of flesh and blood would rather the robot just take over.
---
It sounds like something out of an episode of Spooks: Researchers have discovered a way to use simple touch to decode the cryptography keys that are intended to secure your information. It's as easy as gauging the electric potential coursing through your computer while it's working.
---
There are over one billion cars in the world, and the vast majority of them use batteries made from lead. As lithium batteries replace these old timers, eventually there may be many of the lead suckers sitting in landfills. Which is why MIT wanted to find a way to reuse them — by turning them into a new kind of solar cell. It's surprisingly simple.
---
When quickly sending an email, creating a company logo, or writing a post about mathematical typefaces, hundreds of thousands of fonts exist to help express a specific mood or feeling though we rarely escape the realm of a well-known few. Although it's well-documented that creating fonts can be an art, two mathematicians show that it can also be a science.
---
Inspired by the coats of fur on some animals, researchers at MIT have developed a flexible skin-like material covered in thousands of tiny magnetic hairs that can move in varying directions in the presence of a magnetic field. That might not seem particularly useful, until MIT points out that the new material can be used to control how liquids move across its surface, even causing water to flow against the pull of gravity.
---
In a scenario straight out of "Enhance, enhance!", MIT scientists have figured out that the tiny vibrations on ordinary objects like a potato chip bag or a glass of water or even a plant can be reconstructed into intelligible speech. All it takes is a camera and a snappy algorithm. Take a listen.
---
First it was an extra set of shoulder-mounted robot arms, but now MIT feels that humanity could also benefit from a couple of extra robotic fingers on each hand. Faye Wu and other researchers at the school have been developing SR — or supernumerary robotic — fingers that work alongside your existing digits to make countless tasks easier to handle.
---
The MIT students who hacked together a Cuisinart soft-serve machine, a Solidoodle, and a freezer to create this wonderful 3D ice cream printer have no plans to commercialize it; they just built it as a proof-of-concept. And that's too bad, because if perfected this machine has the potential to engineer a perfect ice cream cone that's far less likely to topple.
---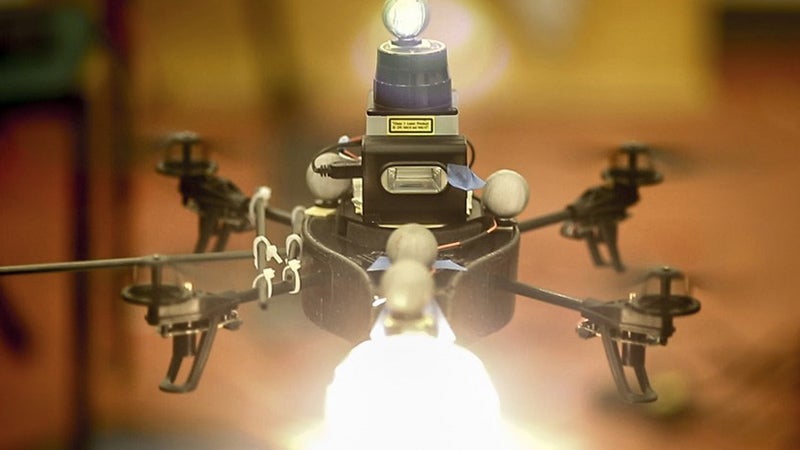 If you've ever been to a photography set, you've probably noticed how much time the photographer and their assistants take to perfectly position the lighting — only to have their efforts foiled when the model moves. That's why researchers at MIT are proposing using drones as lighting, as they can constantly ensure they're always in the perfect spot.
---