Loading page
If Elon Musk and Stephen Hawking's foreboding pronouncements about the dangers of Artificial Intelligence don't have you spooked enough, MIT has deliberately launched a project that is designed to make AI scary. Or, at least, to make scary images using deep learning.
---
Is that a baby or the blob? It's actually just the sick and twisted result of a neural network predicting what a still photo of a baby would look like if it were moving. Researchers at MIT have published demonstrations of their work on generative video, and the "hallucinated" outcomes of are both impressive and repulsive.
---
How does one read a book without opening it? Why would you want to read a closed book in the first place? While not a common problem, it's enough of one that MIT research scientist Barmak Heshmet decided to have a crack and came up with a system that uses terahertz radiation, femto-photography and air to read characters from a closed book, along with an algorithm that can give CAPTCHAs a run for their money.
---
When farmers spray their crops with pesticides and other treatments to help ensure their survival, 98 per cent of those chemicals bounce right off the plants and end up in the groundwater as pollution. It's a waste, and harmful to the environment, so researchers at MIT came up with a cheap but effective way to instead make those chemicals stick to crops.
---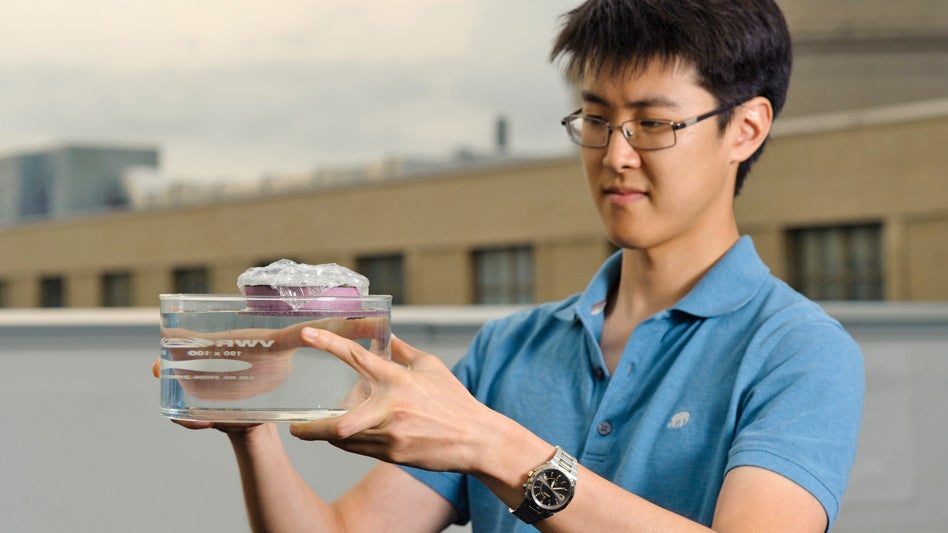 ---
MIT's self-assembly lab has created mobile phones that build themselves, in a manner of speaking. There's no fancy nano- or bio- technology involved, nothing theoretical or suggestive of a near-future Singularity. It's devilishly simple, because the whole project boils down to throwing phone parts into a rock tumbler.
---
Your next tattoo could also be used to control your computer. A new technology called DuoSkin, developed by MIT Media Lab and Microsoft Research, allows anyone to create customised gold metal leaf print tattoos that can be worn directly on the skin. The temporary tattoos can be used as touchpad inputs, display outputs and wireless communication.
---
Creating the types of 3D holograms that are used to authenticate products or currency usually requires very expensive, very complex printers. That's what makes them so hard to counterfeit. But a team of researchers from MIT have created a new kind of 3D hologram that can be printed on the inkjet printer you probably already have sitting on your desk.
---
Loading page