First it was an extra set of shoulder-mounted robot arms, but now MIT feels that humanity could also benefit from a couple of extra robotic fingers on each hand. Faye Wu and other researchers at the school have been developing SR — or supernumerary robotic — fingers that work alongside your existing digits to make countless tasks easier to handle.
---
The MIT students who hacked together a Cuisinart soft-serve machine, a Solidoodle, and a freezer to create this wonderful 3D ice cream printer have no plans to commercialize it; they just built it as a proof-of-concept. And that's too bad, because if perfected this machine has the potential to engineer a perfect ice cream cone that's far less likely to topple.
---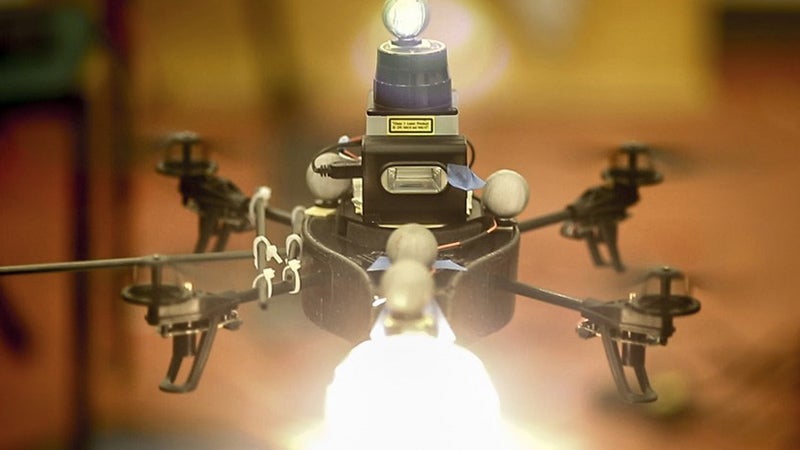 If you've ever been to a photography set, you've probably noticed how much time the photographer and their assistants take to perfectly position the lighting — only to have their efforts foiled when the model moves. That's why researchers at MIT are proposing using drones as lighting, as they can constantly ensure they're always in the perfect spot.
---
A heater that follows you around might sound like something out of The Jetsons, but it's very much a reality for an MIT research group that wants to revolutionise the way we heat our buildings. They have invented a system called Local Warming, which tracks your location using Wi-Fi and only heats your immediate vicinity.
---
Selfies may have exploded in popularity, but the majority of them still suck. Now, though, software from MIT, which uses professional portraiture photography as inspiration to create dramatic images from humble snaps, could change that.
---