Deciding that the lowly building block was due for an upgrade, researchers at MIT have created something amazing. The simple-looking M-Blocks are made from an aluminium frame filled with electronics, an electric motor that can spin up to 20,000rpm, and a flywheel. And they can perform some amazing feats without any human intervention.
---
We were promised robots. The future, science fiction told us, would be a world swarming with automatons that did all the jobs we didn't want. But you know what? Robots are really expensive and hard to build. Two MIT scientists want to change all that with inkjet printers and techniques borrowed from origami.
---
It still looks like magic. To be honest, I haven't ruled out magic as a reasonable explanation for this yet yet. The MIT morphing table that lets you create a virtual version of you has some new tricks up its sleeves and they're just as impressively mesmerising as the first time we saw it. Watch it control the red ball and inception a false reality on it.
---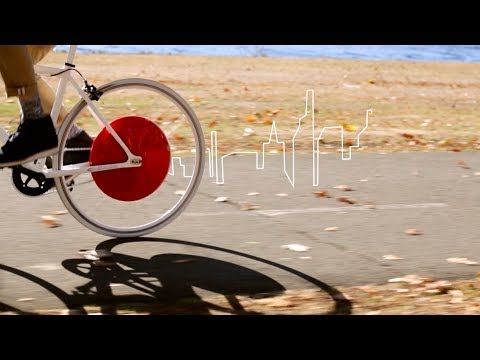 Meet the Copenhagen Wheel. It doesn't look like much, but inside that weird dome around your back wheel is technology originally used on F1 cars to make those long pedal journeys easier and faster.
---
Researchers at MIT have developed a handheld milling machine that turns anyone into a skilled sculptor. Like with a 3D printer, users start with a 3D model on a computer, but instead of a machine laying down layers of plastic, the handheld mill removes only what's needed from a solid block of material to eventually reveal a fully formed 3D object. This could basically turn anyone into a Michelangelo when we're all able to buy one.
---
Holy. Crap. We see a lot of cool stuff around the 'net, but this is by far one of the coolest: MIT has invented a display-like gadget that sits on your desk and renders 3D content based on wireframe models beamed to it from Kinect. It lets you touch things without really being there, and it's a must-see.
---