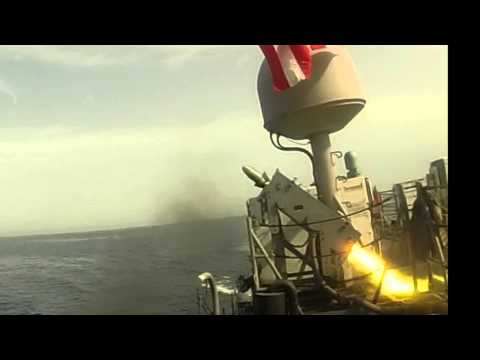 Despite their generally overwhelming combat prowess, many large US naval vessels remain vulnerable to small, fast-moving speedboats. But with the latest iteration of Raytheon's multi-role precision missile, that won't be a problem for much longer.
---
The Tomahawk is among the most widely used and effective conventional weapons in the US arsenal, especially since we began covertly launching them from the safety of submerged submarines during the Cold War. Recently, Raytheon debuted the latest upgrades to its newest generation of Tomahawks — cruise missiles smarter and more adaptable than ever before.
---
According to Carl Sagan, the only thing that can stop us from reaching the stars is a) a global extinction event or b) nuclear self-destruction. I thought B was out of the question already but, according to the Wall Street Journal, perhaps we aren't there yet. The news is that Russia has deployed SS-26 Stone mobile nuclear missile platforms — pictured in the photo — extremely close to Europe, on the Baltic Sea, near Poland and Lithuania.
---
---
OK, by this point, we all know Gravity was beautiful and terrifying and, mercifully, complete fiction. But scary clouds of space debris are real. There's one floating up there right now — a possible missile explosion — and it's a debris cloud of mystery.
---
India and China are the epitome of frenemies. Their relationship isn't outright antagonistic, as India's is with neighbouring Pakistan, but has remained prickly since an ongoing border dispute over Tibet that began in the 1960s. Which is why it could be a bit disconcerting that India's newest missile can reach Beijing — not to mention deep into Europe.
---