Is this a picture of a soldier shooting lasers against the night sky? How did they make the beams bend? They twist and turn like bolts from a Tesla coil! Sadly, no. It's just a fantastic picture of a Marine launching a PL-87 Stinger Missile at a flying drone in a training exercise. It's so gorgeous.
---
Though we know in theoretical terms that North Korea has missiles that could hit Los Angeles, where else could North Korea's missiles actually hit? With all the hubbub about North Korea and its redeployment of missiles on North Korea's eastern coast, the Washington Post created a map showing the range of North Korea's various missiles.
---
In a predictably insane yet still unsettling development, North Korea has declared its interest in a "preemptive" nuclear strike against the United States. The bluster comes ahead of a United Nations vote on tougher sanctions, and it's largely just posturing. But if it came down to it, could North Korea follow through?
---
Hellfire II missiles are accurate and powerful, but they're expensive. Hydra 70 rockets are relatively cheap but unguided and far less accurate, which increases the chances of incurring collateral damage. But by combining a Hellfire's guidance and launcher with a Hydra's warhead and propellant, Lockheed has created a deadly new hybrid in the Direct Attack Guided Rocket (DAGR).
---
While Russia's submarine fleet remains a formidable force in the 21st century, the country still relies on craft built before the Iron Curtain lifted. Today, a lot of the subs are getting long in the tooth. However, the new SSBN Yury Dolgoruky will provide Mother Russia with a fresh set of nuclear fangs.
---
The Iron Dome missile defence system is getting a lot of praise, having (ostensibly) knocked down a lot of Hamas' rockets with remarkable accuracy. All of this unexpected action means it's time to kickstart the bigger, badder version: David's Sling.
---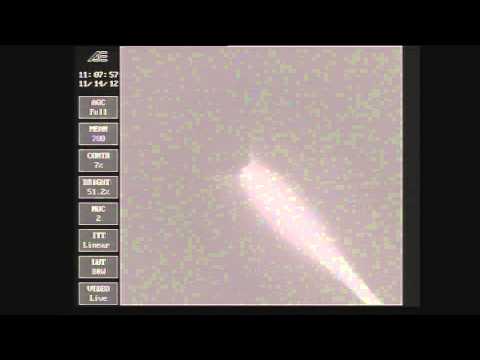 If Lenin ever leaps out of his coffin and starts singin' nukes at Rhode Island, this is how America will seek her justice: a nuclear-tipped Minuteman III rocket, aimed straight down Moscow's throat. Will it work? Watch and see!
---
The Piranha USV may be a visually striking vessel and well-suited for costal patrols, but at 16m in length, it's far too bulky to effectively protect harbour interiors and the close quarters between US warships. This 3m inflatable from Rafael Industries, however, is small and deadly enough to defend the tightest of portsmouths.
---
---