Loading page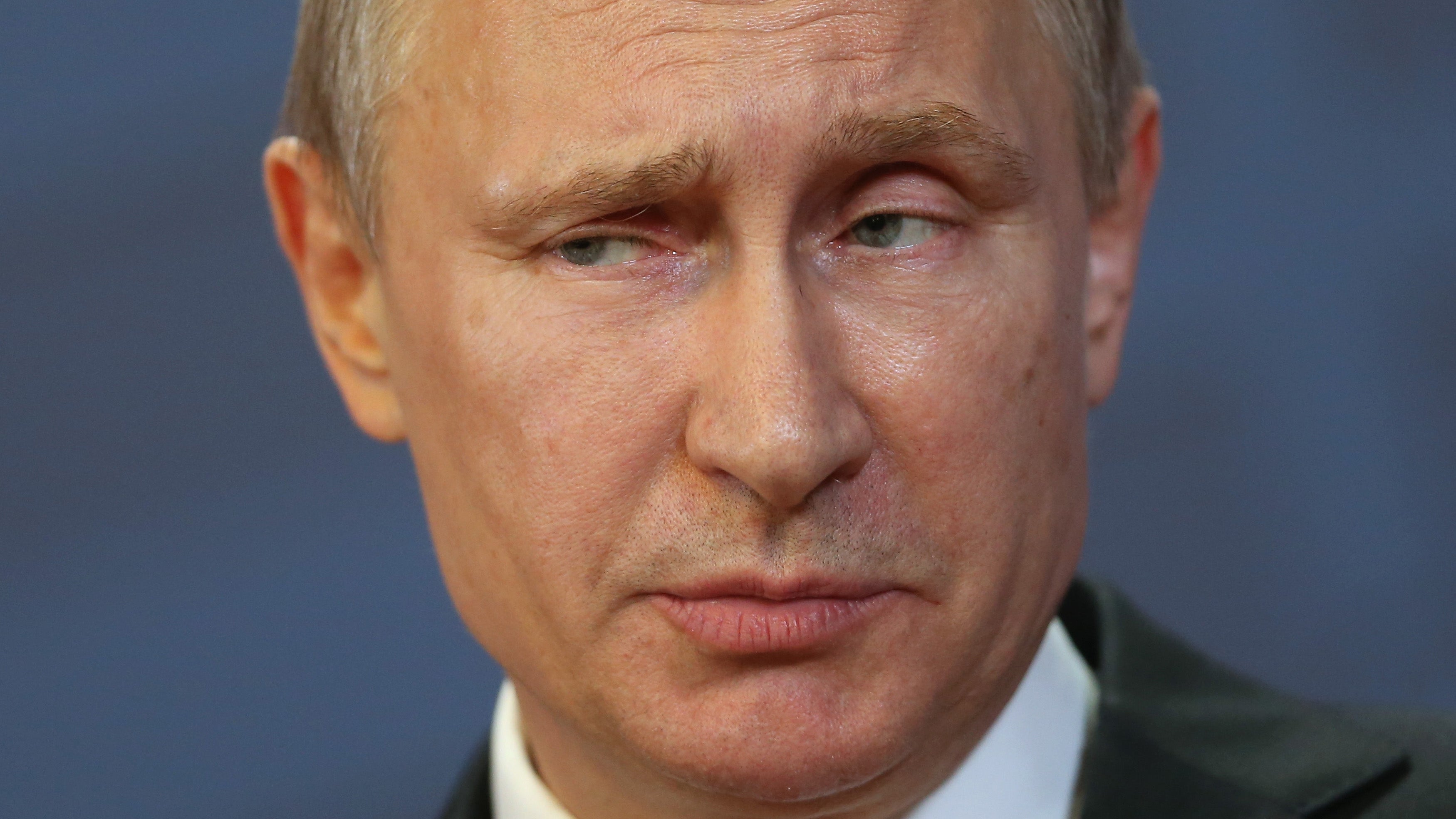 Russia is flexing its military muscle as tensions with the US simmer in the wake of a heated third presidential debate, where Democratic candidate Hillary Clinton called Republican candidate Donald Trump a "puppet" for Russian President Vladimir Putin. Now, Russia has declassified the first image of its new thermonuclear intercontinental ballistic missile.
---
Video: The guys at AtomCentral uploaded this video depicting the failed test of the Atlas missile back in 1961. The footage — scanned to HD from the original film — shows the rocket exploding in an epic and mesmerising slow motion that would make Michael Bay drool.
---
Briefly: Very cool high-resolution shot of a missile launch from the wing of a Sukhoi Su-27 Flanker. According to Cenciotti at The Aviationist, it's an R-73, a "heat-seeking, short-range missile with a sensitive, cryogenic cooled seeker that can 'see' targets up to 40 degrees off the missile's centreline."
---
As things get hotter between Russia and NATO, Putin is waving his nuclear dick around. Russia plans to conduct massive nuclear war manoeuvres. Yesterday, it successfully tested its new Bulava ("Mace") submarine launched nuclear missile, hitting its target with complete accuracy with its dummy warheads.
---
When I started to watch this video I thought "oh, that's funny, a failed missile launch." Obviously, it didn't fail at all. That's exactly how the nuclear-capable anti-submarine missile RPK-2 Viyuga is launched: Just throw it in the water and it will come alive to deliver its warhead up to 28 miles away.
---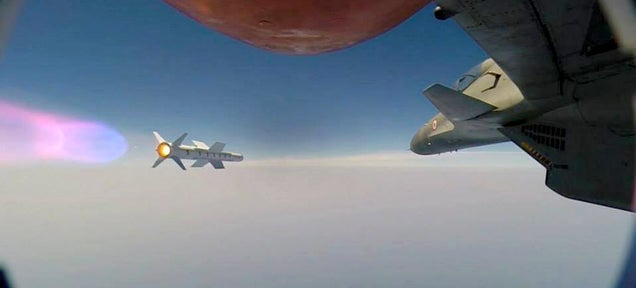 Briefly: It may look like a video game capture, but this is a high-speed photograph of an Astra missile fired from an Indian Sukhoi Su-30 MKI. The Astra is a Beyond Visual Range Air-to-Air Missile (BVRAAM) with a 60km range.
---
If only reality television shows like Hoarders could profile guys like this: a 51-year old in suburban Adelaide has been arrested over the weekend following a raid on his home which turned up many an unlicensed firearm, inactive explosives and…oh yeah, an air-to-air heat-seeking missile. What the fu–…
---
Since the end of World War II, America's aircraft carriers have been the pride and joy of the Navy. However, the days of dominance could end with China's new DF-21D ballistic missile — the only device on Earth capable of sinking an aircraft carrier — four and a half acres of sovereign US territory — with one shot.
---
Loading page