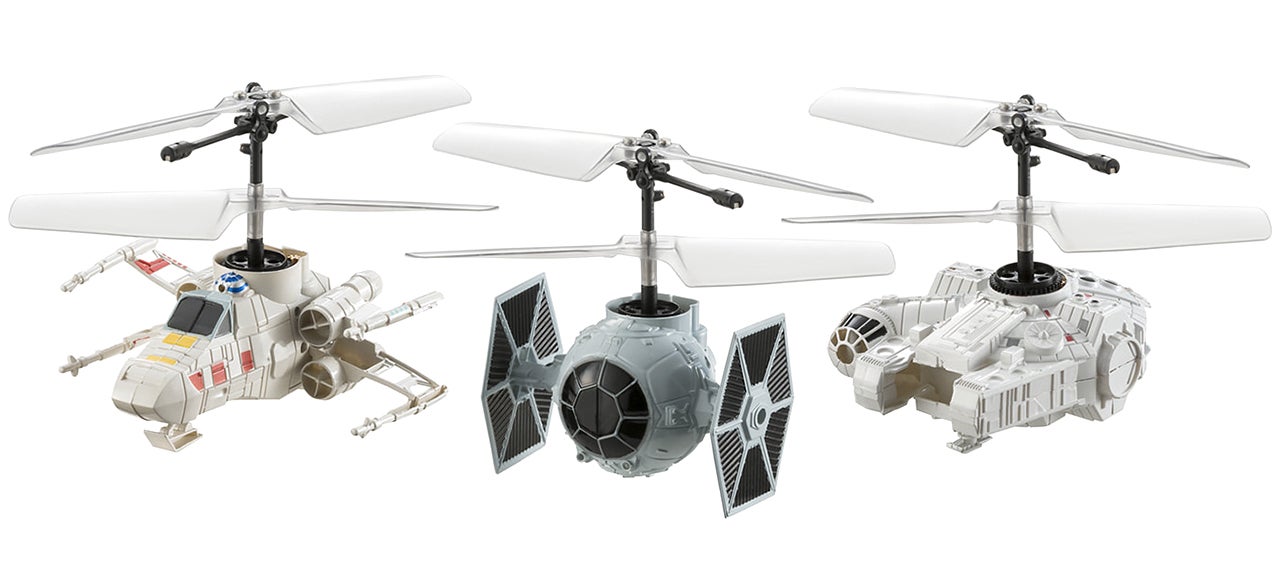 The same company responsible for those incredibly tiny RC pico helicopter toys, Bandai Namco's CCP, has created a line of Star Wars-themed flying toys that are small enough to recreate the films' most epic space battles in your bedroom.
---
You think it's an inconvenience when your car breaks down on the side of the road? Imagine that happening to your ship in the vacuum of space. That's why you always need to keep the right tools for emergency repairs on hand, whether it's a handy walking carpet named Chewbacca, or this Millennium Falcon-shaped multitool.
---
It's a safe assumption, given the ever-increasing popularity of quadcopters, that once The Force Awakens marketing blitz gets underway later this year, we'll be seeing lots of Star Wars-related flying toys. But until then we have to settle for drooling over custom creations like this detailed light-up Millennium Falcon from YouTuber Olivier C.
---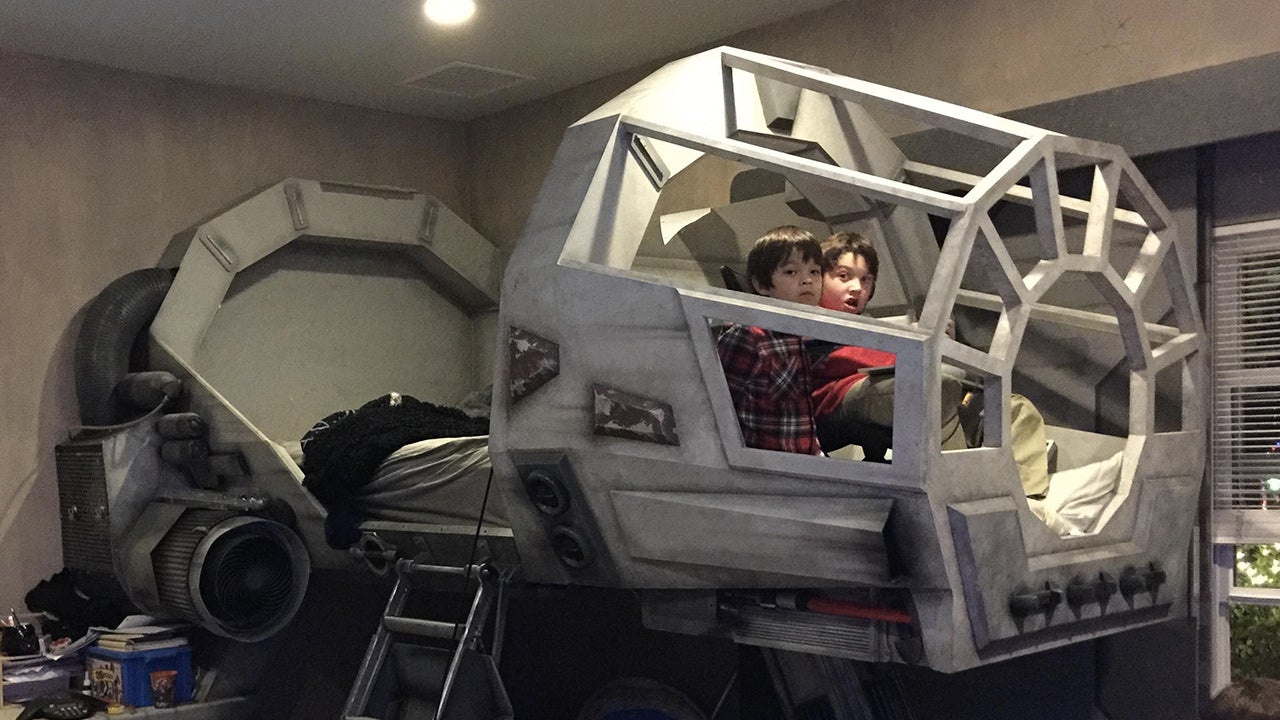 ---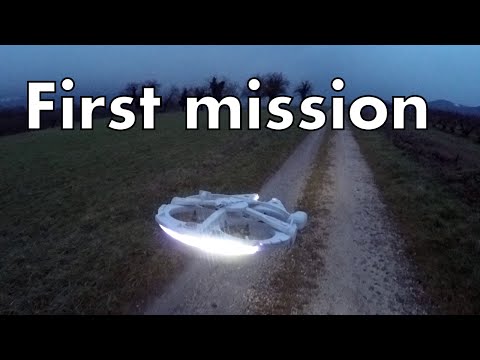 ---
Don't have room to build yourself a massive 1.5m long model of the Millennium Falcon from cardboard? How about a papercraft Falcon made from cardstock that's no bigger than a business card instead? That's what Caleb Kraft managed to pull off using impressive hobby knife skills comparable to a neurosurgeon.
---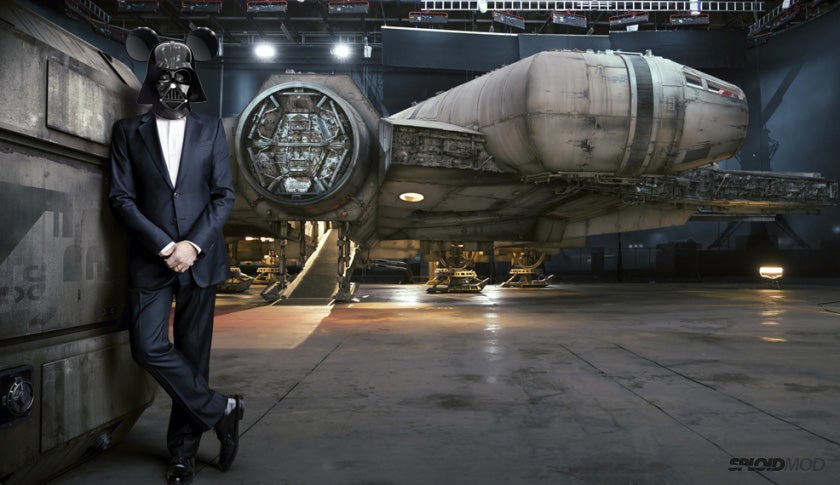 Fortune got to work with ILM on their December cover story, featuring Disney's CEO Bob Iger. The cover itself has Iger against a computer generated version of the Millennium Falcon. The opening photo, however, it's a shot of Iger composed over a photo of the set with the real Falcon. Pretty damn cool.
---
The Millennium Falcon is the king of cool when it comes to classic sci-fi spaceships. The vessel is a kitbashed masterpiece and a bold image that screams Star Wars. It's also a "piece of junk," a "bucket of bolts," and constant headache for Han Solo and company, but hey, she's got it where it counts.
---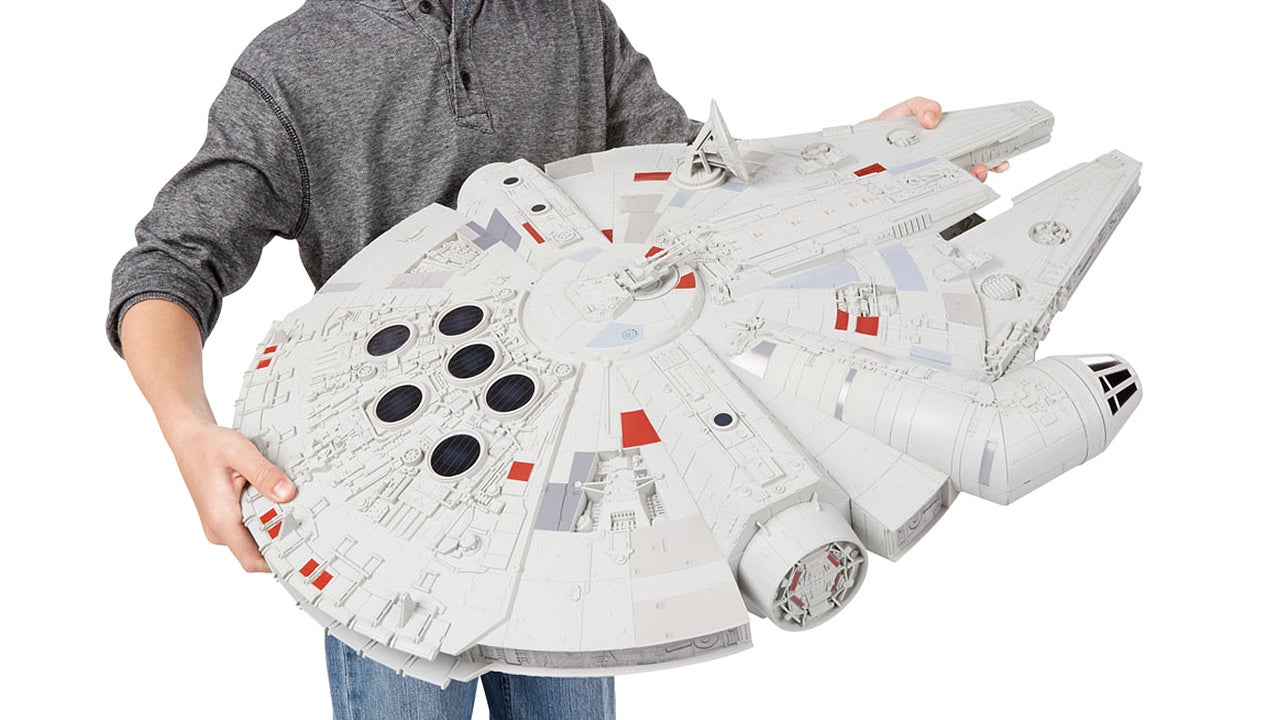 First revealed earlier this year, Hasbro's latest version of the most iconic spaceship in the Star Wars universe is finally available to add to your collection. The 76cm long Millennium Falcon toy (if you can even call it that at this scale) is packed with details and believe it or not is powered solely by imagination — no batteries required.
---