The Millennium Falcon is the king of cool when it comes to classic sci-fi spaceships. The vessel is a kitbashed masterpiece and a bold image that screams Star Wars. It's also a "piece of junk," a "bucket of bolts," and constant headache for Han Solo and company, but hey, she's got it where it counts.
---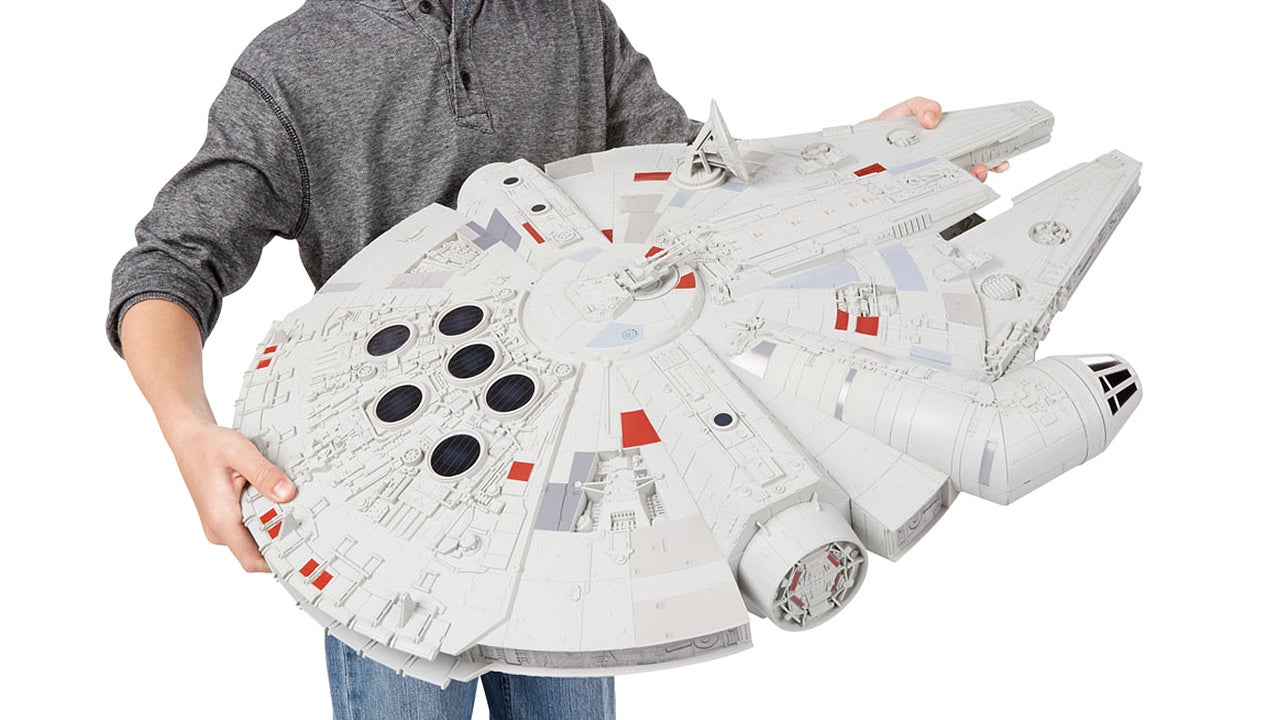 First revealed earlier this year, Hasbro's latest version of the most iconic spaceship in the Star Wars universe is finally available to add to your collection. The 76cm long Millennium Falcon toy (if you can even call it that at this scale) is packed with details and believe it or not is powered solely by imagination — no batteries required.
---
Most people are happy to clean a basement by just tossing or recycling the mountain of cardboard boxes that always seem to accumulate down there. Thomas Richner took the road less travelled, though, and stretched his Saturday afternoon chore into a multi-week project building a 1.5m long model of the Millennium Falcon using nothing but cardboard and glue.
---
Why yes, that is a LEGO Millennium Falcon perched inside a diorama of Docking Bay 327, the scene of Obi-Wan and Darth Vader's battle. It was created by German builder David Wagner and measures an impressive 90cm x 100cm. The project required roughly 10,500 bricks, four months, and 1,000 € to complete.
---
When it was announced, I said that the Form 2 sex toy looks like a Millennium Falcon. Manufacturer JimmyJane wrote saying that they agree, which is why they created this side-to-side comparison between the Form 2 and Han Solo's ship.
---
Things one should not say while engaged in romantic duties in a Millennium Falcon bed: "She may not look like much, but she's got it where it counts, kid. I've made a lot of special modifications myself."
---