Dayshot: Here's a really cool photo showing US Army and British paratroopers jumping out of C-130J Super Hercules aeroplanes in a line at Fort Bragg. It was the largest jump exercise in 20 years at Fort Bragg and there are so many paratroopers filling the sky that it looks like a floating human wall (ok, a fence?) has been created.
---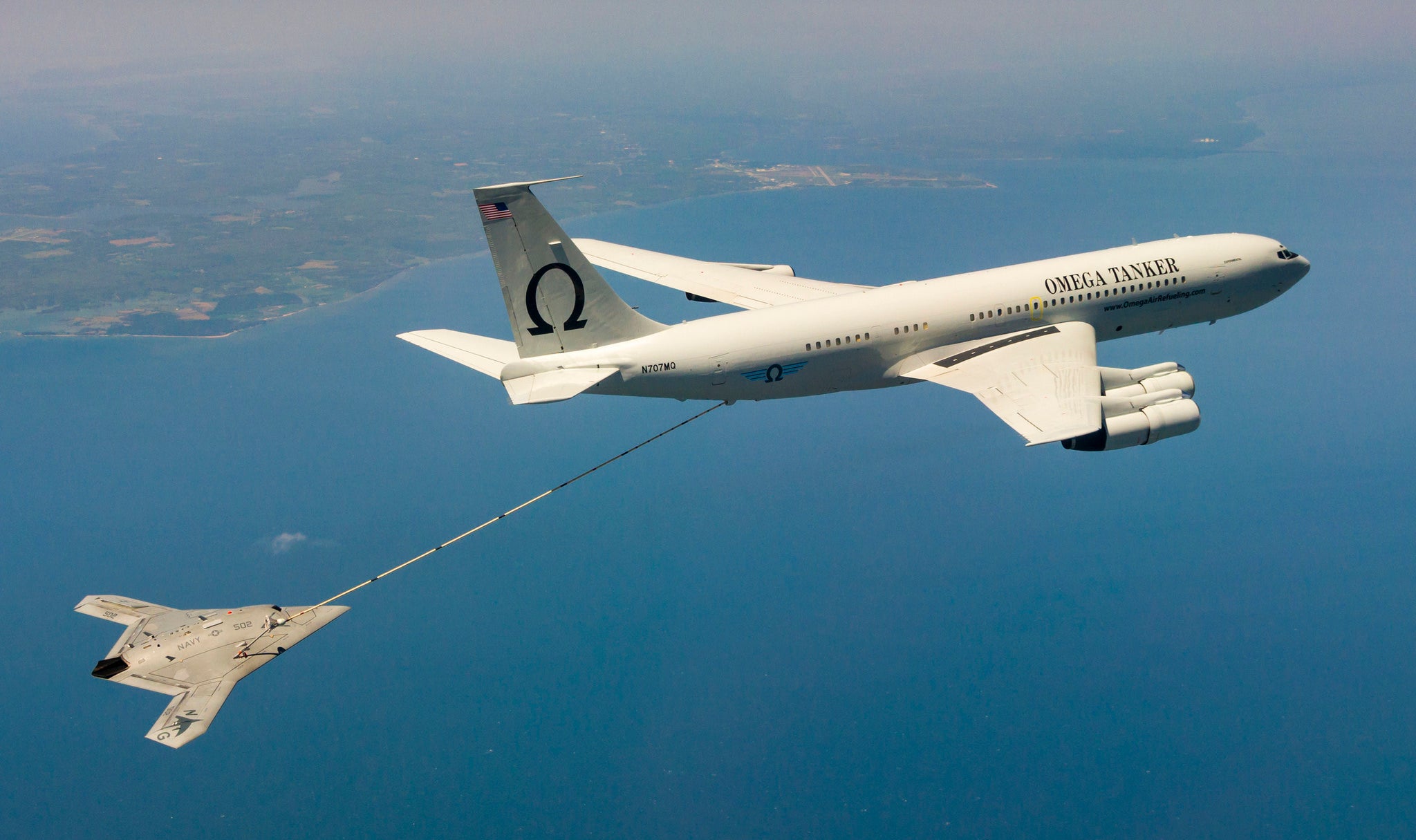 Earlier this week, the badass X-47B drone became the first ever unmanned aircraft to refuel while in the air. Think about how cool this is, the drone has to meet the KC-707 tanker plane in the air, position itself perfectly to snatch onto the fuel line and then gas itself up with no one on board. So freaking cool.
---
The angle of this photo of a paratrooper making a jump off a C-130 aeroplane is so perfect that it makes it seem like the soldier is using the Hercules aircraft as a surfboard of sorts. Obviously, he's not standing on the plane (it's just our perspective fooling us, or just me), but riding an aeroplane while outside the plane would be so badass.
---
The US Marines says this photo shows a MV-22B Osprey preparing to take off on top of a mountain in New Mexico. I think the picture is fantastic, the rear shot makes it look like the Osprey is being contemplative and its rotors are splitting the Sun at the perfect angle. Everything almost looks peaceful.
---
A remote archipelago in the South China Sea has come under an extraordinary amount of scrutiny lately. Here, China is building up small reefs and atolls into whole artificial islands — all in hotly disputed territory. In the clearest sign yet of its military intentions, one of those islands now has an airstrip.
---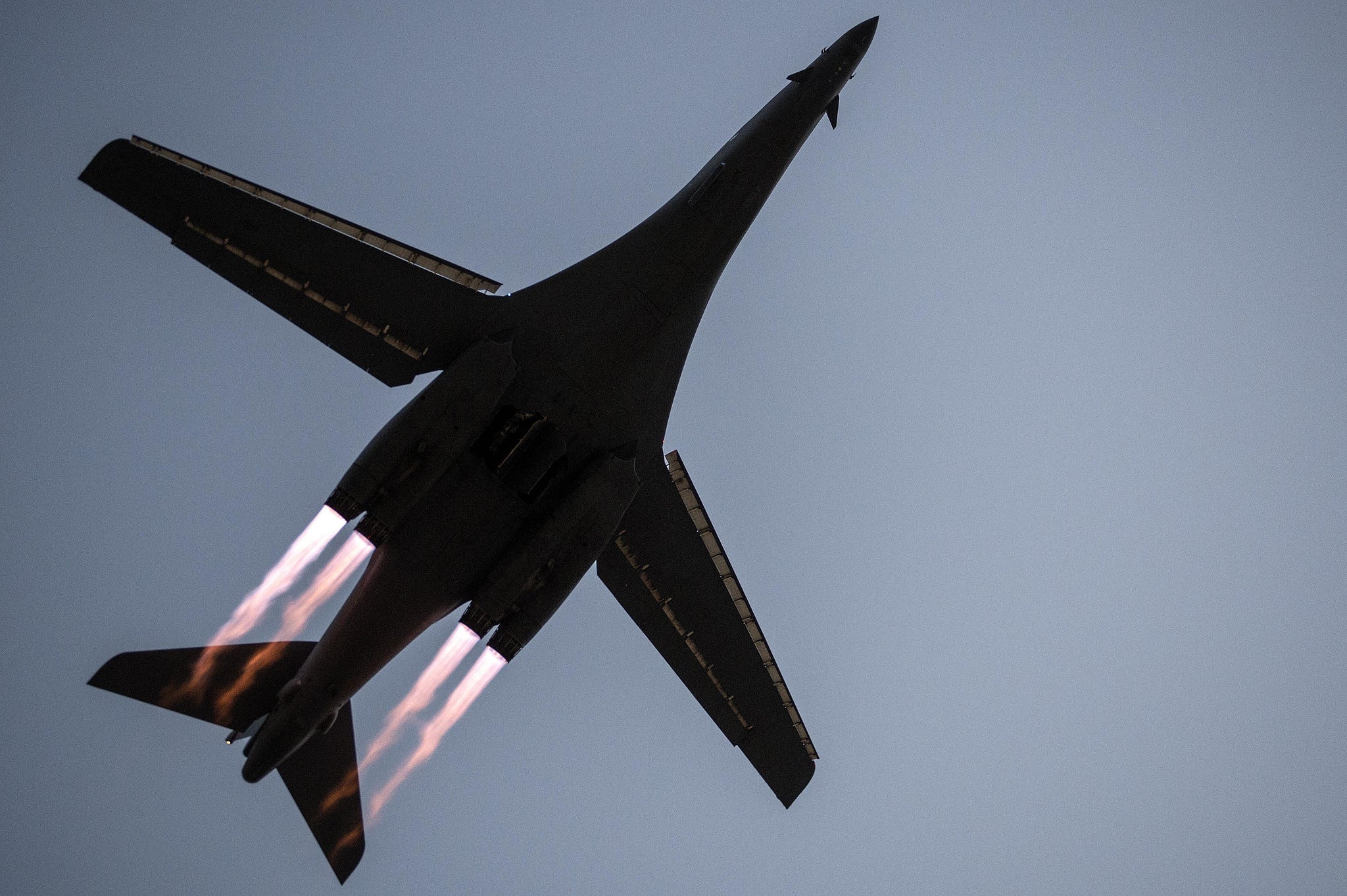 ---
Video: I can pretty much watch these fighter jets rip through the runway at night forever. I mean, what is more awesome than seeing city lights blur and afterburners shoot out fiery power? This footage comes from The Aviationist and includes all kind of fighter jets burning rubber at the Nellis Air Force Base near Las Vegas, Nevada.
---
Video: Here's footage from Vickers Tactical showing what firing a RPG-7 looks like in slow motion. It's like a rocket launch, only turned horizontal. The back blast-off is so huge that it might be just as bad to stand directly behind the RPG as it would be to stand it front of it. OK, maybe not. But still.
---