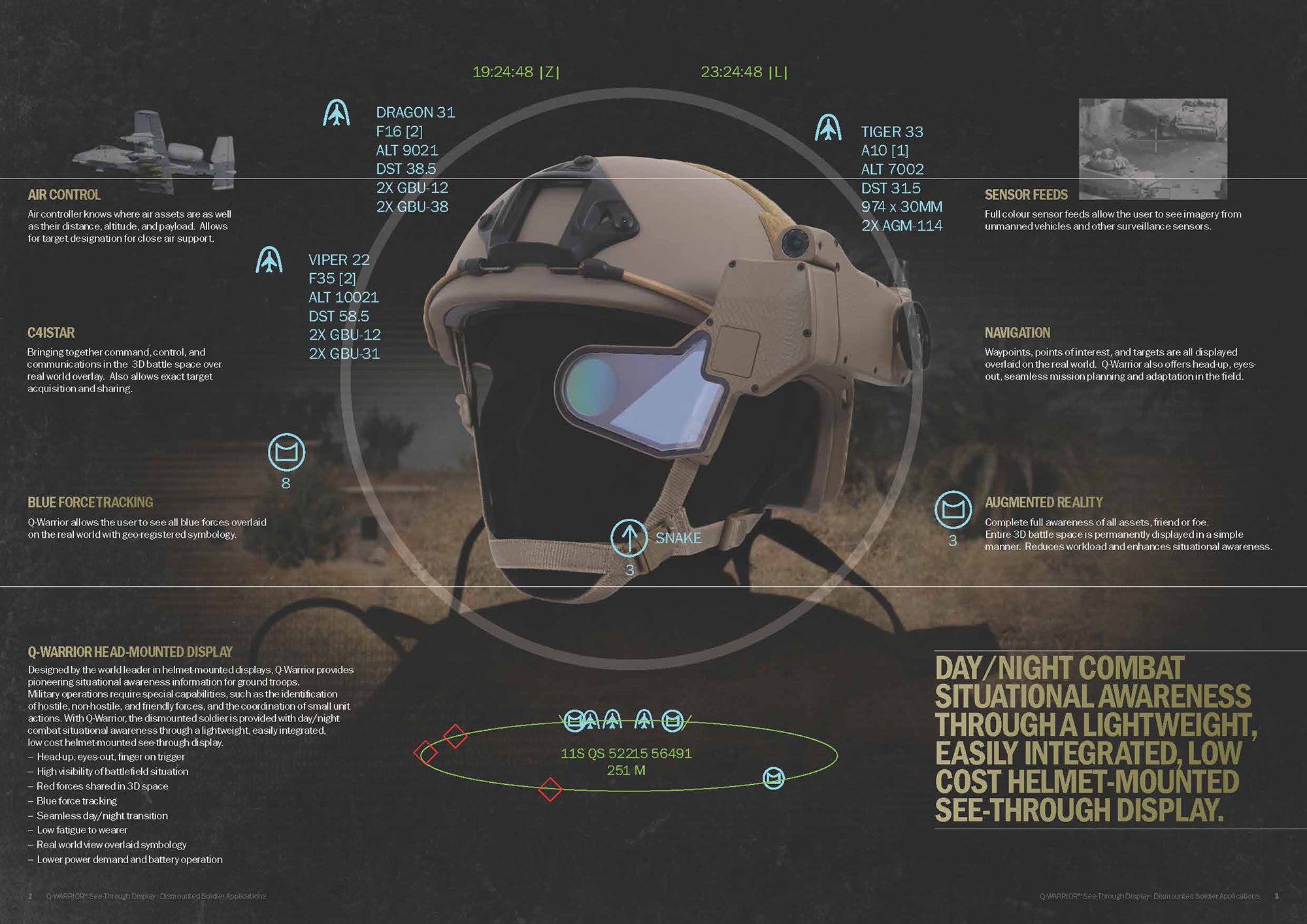 From self-aiming sniper rifles to bionic power suits, US troops are rapidly gaining access to tools and technology that were the realm of science fiction just a few years ago. While PDA's and tablets currently connect our warfighters, this Heads-Up Display (HUD) from BAE Systems is the future of wearable battlefield computing.
---
Different cultures, different food. Different folks, different strokes. Different armies, same soul-evaporating packaged foods for army rations. OK, that's not exactly fair. Some countries obviously have it better than others (I'm looking at you France) but at the end of the day, most armies around the world are eating out of pouches and cans and what looks like condom wrappings.
---
During the Cold War, the British military proposed placing nuclear land mines throughout the North German Plain to ensnare Soviet troops if they invaded. But how could they keep the bombs at the right temperature underground? Enter the idea of live chickens, which, if supplied with feed, could warm mines for about a week at a time. The project was scrapped — but the proposal was very real.
---
Shocking video of a US Army infantry outpost hit the web today, showing an airstrike gone awry. The soldiers are waiting for the strike to take out a group of Taliban soldiers, when a 220kg bomb explodes just metres from their outpost.
---
Life is hard for soldiers in the battlefield, so when the troops want something that might make things a little more bearable — say, a particular food item in their meal rations — the military listens. And right now, soldiers want pizza. They want it bad. And it looks like they're finally going to get it.
---
The second life of Olympic structures is a challenge to manage for any host city. But none, perhaps, offer as stark an image as Sarajevo's battle-scarred Olympic buildings. Eight years after the 1984 winter games, the Bosnian War left the city with buildings full of bullet holes, ski slopes dotted with land mines, and a graveyard just outside the very stadium that once held the opening ceremonies.
---