---
---
The Surface Pro 3 was a slam dunk for Microsoft. It was so good we almost forgot to ask the follow-up question: where's the non-Pro Surface? Now that the light of the Surface Pro 3 has faded from our eyes, something equally dazzling can come into view: the Surface 3. It's the smaller, lighter and I'd argue better Surface.
---
As Windows 10 inches ever closer to its summer release, Microsoft's been adding new features piecemeal to the preview version of its next-generation operating system, and this may be the biggest update yet. Microsoft's brand-new browser, Spartan, is about to get its first taste of open internet.
---
Microsoft's answer to Siri is powerful and increasingly pervasive. Now, reports Reuters, the company is working on an advanced version "using research from an artificial intelligence project called 'Einstein'", and it's set to appear on Android and iOS.
---
---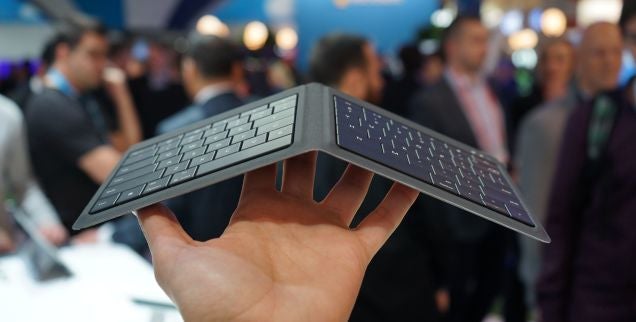 Imagine a keyboard that you can carry around like a wallet — almost as thin as paper, just a few millimetres — and that works with any smartphone or tablet, be it Android, iOS or Windows Phone. This is exactly what Microsoft's new fold-able keyboard is, a little beauty for those who really miss physical keyboards on the go.
---