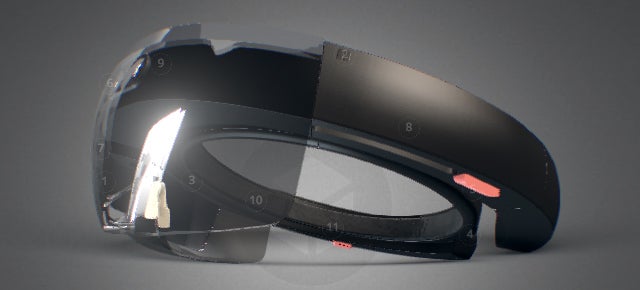 ---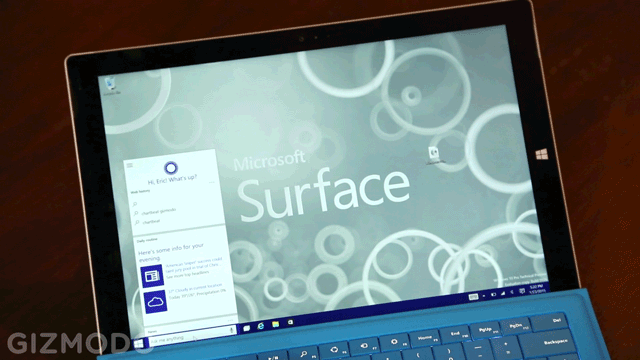 Microsoft put out the first Windows 10 preview right after its first big announcement. But now — following all of Wednesday's chaos — there's a new one. Here are some of its most notable features in GIF form.
---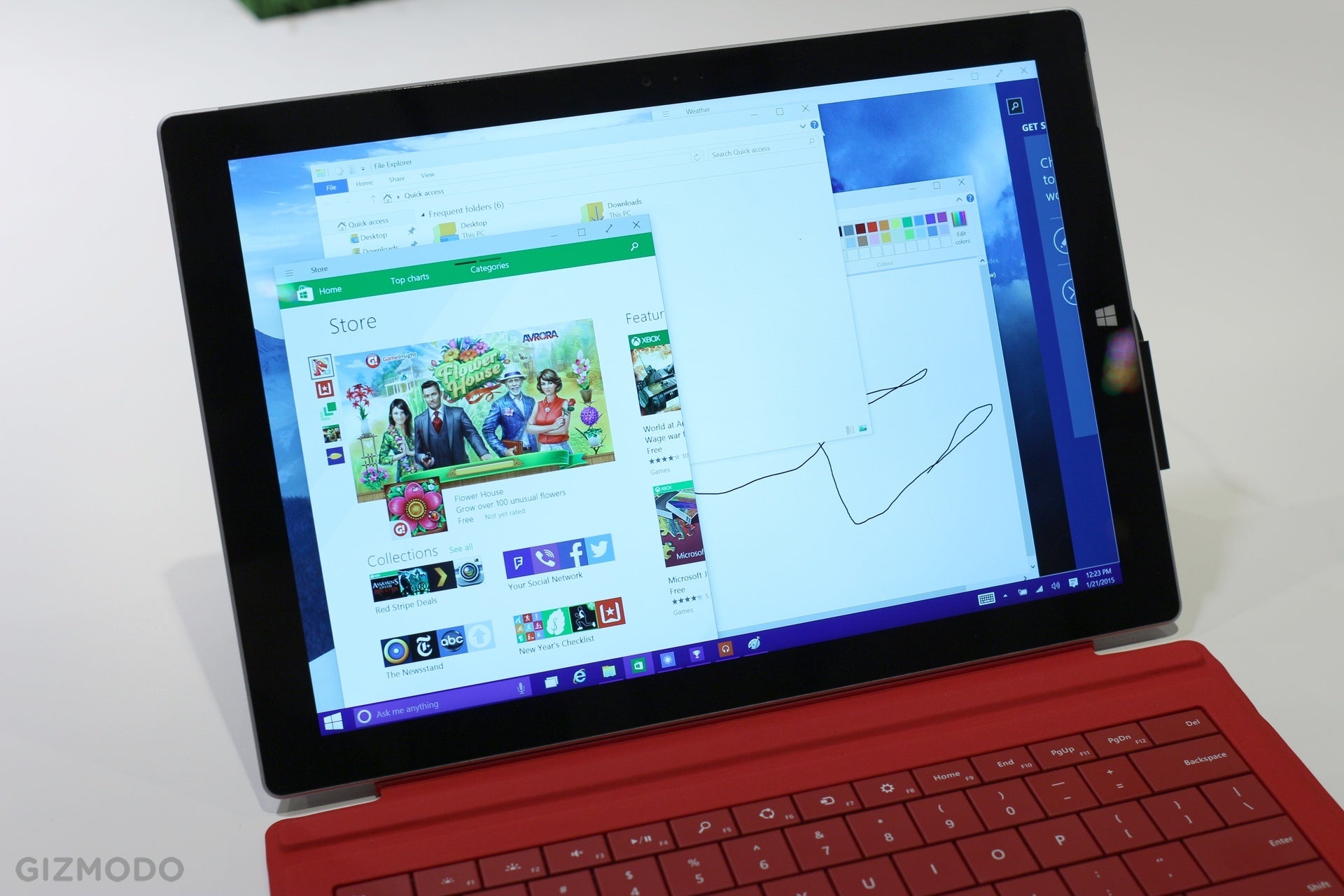 Here is a tablet. A Surface Pro 3, to be exact. I've never really wanted a Surface Pro 3, but Windows 10 is making me reconsider. Let me show you why.
---
---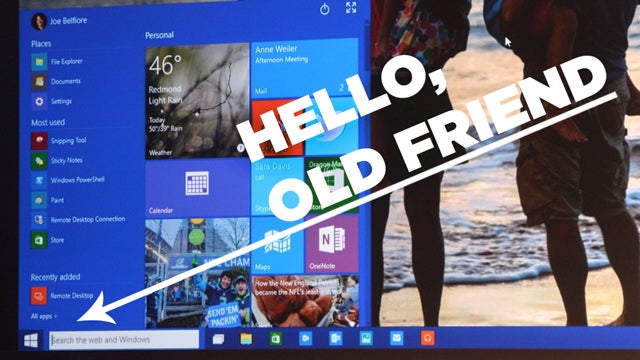 ---
During Microsoft's demo of its fascinating holographic headset HoloLens today, the company barely mentioned the coolest way it's already using it: to develop software with NASA's Jet Propulsion Laboratory that will let scientists explore and work on the Red Planet remotely.
---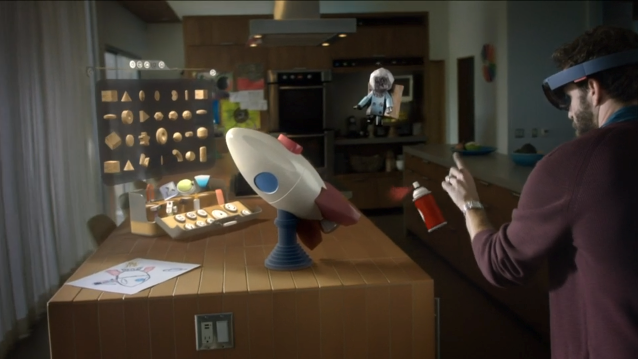 The next frontier of computing seems, fairly inevitably, the space directly in front of our eye holes. Never mind that Google Glass washed out (for now), or that Oculus Rift is still a niche within a niche. Our wrists are being colonised. Our faces are next. And Microsoft, of all the players, might be the conquistador.
---
---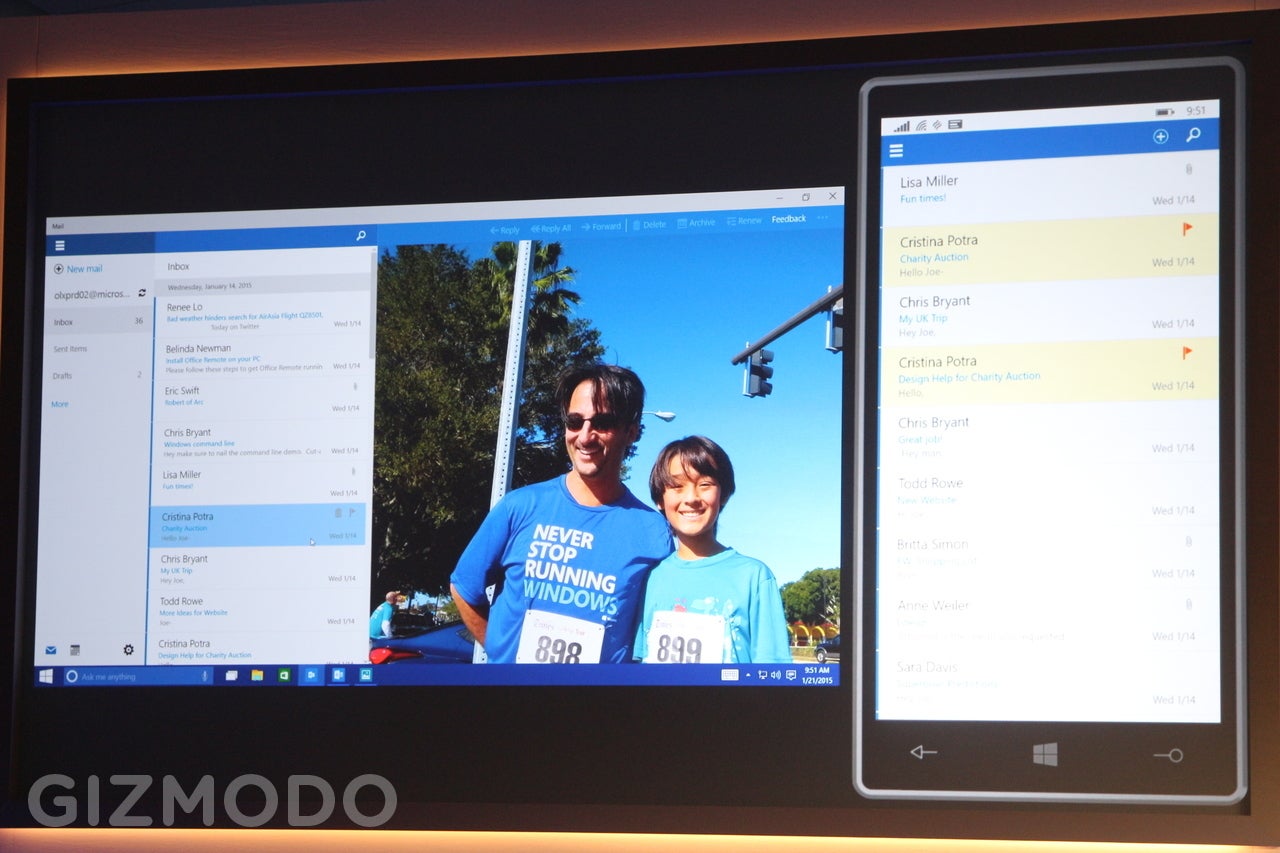 Microsoft claims Windows 10 is the operating system that finally unifies all your computing devices. One OS to rule them all. What does that actually mean in practice?
---