Loading page
Video: Using a mix of computer graphics, remote control miniature models, and some truly impressive costumes, Lior Mocho and the crew at Chisel Pixel have created the live-action Transformers fan film we all hoped Michael Bay's first effort would have been.
---
This past Thursday, director Michael Bay introduced a new robot that will be joining his upcoming Transformers movie, The Last Knight. Some fans were quite upset at the addition of this tiny, goofy-looking Autobot to the Transformer movie pantheon, and I have a question for those fans: Really? (I also have a follow-up question: Really?!)
---
Michael Bay has a bad habit of seeing something — in a newspaper, on TV, whatever — and suddenly deciding that something needs to go in his next movie, regardless of whether it makes sense or not. For instance, after watching a 60 Minutes segment on wingsuits, Bay forced a lengthy scene featuring them in Transformers 3. Now he's done it again, but with a much happier result.
---
Video: Instead of making the Marky Mark Transformers sequel, Michael Bay should have just sent in this sick, non-stop supercut of every single robot fight scene from the Transformers trilogy to theatres. Yep. This video is an orgy of explosive metal on metal battle scenes without any of the pesky humans screwing it up. I would love to see this IMAX.
---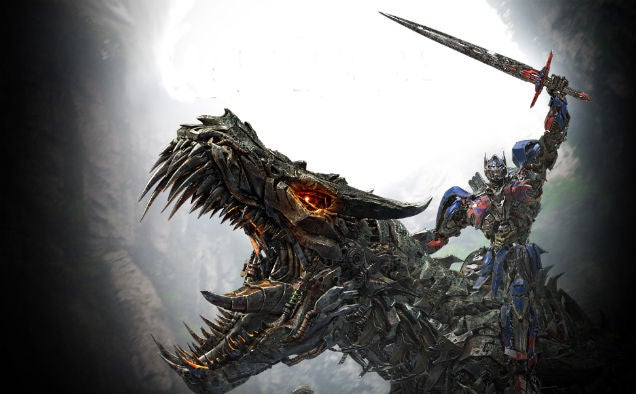 I love Transformers. I don't mean the toys, the cartoons, the comics, any of that stuff. I mean the new Transformers, the Michael Bay Transformers. I know this is an unpopular opinion. But as far as I'm concerned, Transformers first came to life in Michael Bay's series. And it is therefore the best Transformers until something better comes along to replace it.
---
Loading page