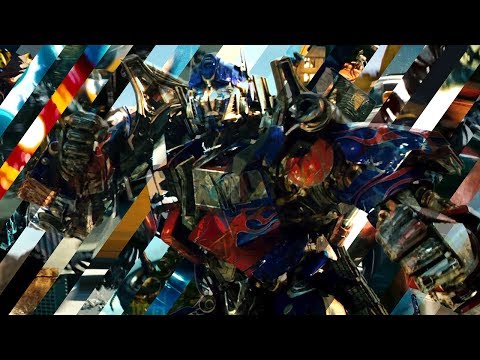 The Transformers movies of late are rubbish, but at least they look good. This 10-minute VFX supercut lets you watch every single robot transformation the trilogy has had to offer us so far. That Michael Bay sure does like explosions and transforming cars…
---
Ask someone here in Vegas about what they've liked at CES this year and you'll probably only hear two words: Michael Bay. He stormed off stage during a Samsung press conference, and now he's briefly explained why.
---
---
Oh God. Where to begin describing what's wrong with Michael Bay's Transformers? CinemaSins has quite a job to do with this one. Thankfully, they nail it as always. Get in here and start Bay-shaming with us.
---
---
Can you imagine the devastation caused by a morning swig of the "Bay in a can" energy drink? Urban Outfitters would have to amp production of denim shorty-shorts to dangerous levels at the very least.
---
It's hard being Michael Bay, what with all the money he needs to count and women he needs to objectify. Plus, one shitty, loud, oversaturated three-hour car commercial is as good as the next, so you can't really blame the guy for re-using footage from one in another. He's got robot testicles to design!
---
I mean, who's really looking forward to Transformers 3? Really? Really?! Anyway, turns out James Cameron is to blame, with Bay saying "years ago, Jim Cameron called me and told me I needed to do 3D. I told him no!"
---