Loading page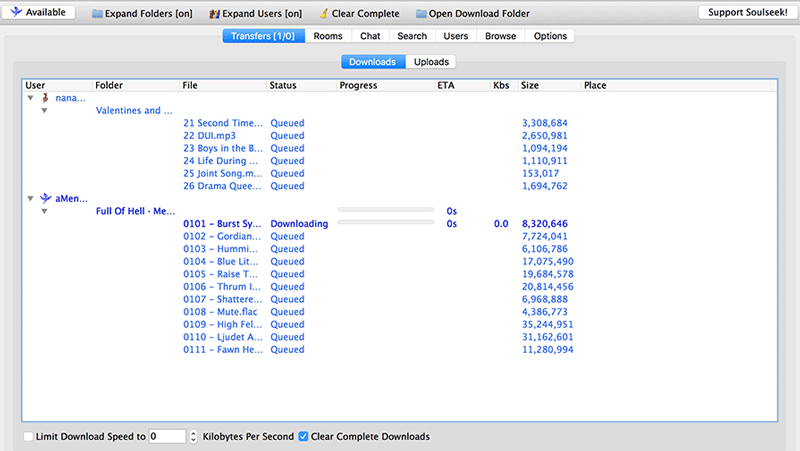 The lifespan of software is a curious thing. Unless a program is deemed irreplaceable by an industry (like Photoshop), most die out or are succeeded by a better — or cheaper — option a few years later. Even games, outside of retro collectors' items or unicorn hits (Diablo II), lose steam. After the downfall of Napster, Kazaa, Limewire and the rest of the early file-sharing clients, most people assumed that single source peer-to-peer (P2P) piracy programs — the kind where you download music or other files from exactly one user — died out. But one of them, Soulseek, weathered three of file-sharing's mass extinctions, and has quietly remained one of the best sources of obscure music.
---
---
Celebrity defendant and founder of MEGA, Kim Dotcom, is having a huge party in New Zealand, and the invite is to everyone in the world.
---
A 191-page document has been shown in the case of the United States vs Kim Dotcom, and within are details of the operations of Megaupload, and the flaunted wealth of Dotcom himself. While Dotcom is in the middle of separate legal action against New Zealand for potentially extralegal spying, the US will use Skype chats, financial data, and email content in their own court case.
---
When Megaupload got taken down two years ago, it took a whole hell of a lot of data with it. And eventually it got obliterated. Some of it was pirate data, sure, but some was legit too. And new research shows that, at the very least, 10 million innocent files got the axe.
---
If you had your heart set on getting back some of the data you had stored on Megaupload, now would be a good time to stop hoping. According to Kim Dotcom, petabytes of user data have already been deleted off old Megaupload servers. Thousands of pirated movies cried out in terror and were suddenly silenced.
---
---
Kim Dotcom has a lot of fingers in a lot of pies. He's fighting off international criminal charges, he's a Call Of Duty champion, he's a musician, and now it turns out, he's also a patent vendor. Kim claims to own the patent that deals with Twitter's new two-factor authentication service, and he wants to sell it to me.
---
In a statement to TechCrunch that was conspicuously devoid of live-tweeting, helicopter chases or any underwater components, Kim Dotcom announced that he has instructed the Mega staff to delete any public copies of the blueprints for this week's fully 3D-printable gun.
---
Loading page