Statistics are used by scientists, medics and corporate types every day to predict what the future holds — but that doesn't always mean they do it right. In this video, Sci Show explains some of the quirks of statistics, and how you can use them to work out the odds of pretty much anything.
---
If you need something to roll smoothly along the ground, you better strap some of those circular things called wheels to it, right? Well, not quite — because there are actually other shapes that roll smoothly too.
---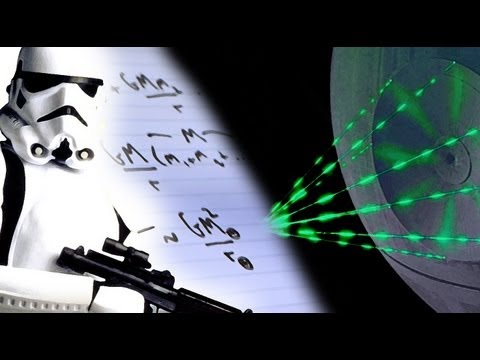 I love smart people. Clever guys and girls who can crunch the numbers on the universe's greatest puzzles. One of those puzzles surrounds a story set in a galaxy far, far away: could we invent the planet-destroying laser that was mounted to the Death Star in Star Wars?
---
---
It's Tuesday morning and the work week ahead seems infinite. It's not though, and you should be glad because infinity isn't just long, it's also confusing. Take for instance this quartet of infinite paradoxes that will blow your groggy mind.
---
Maths! It can solve a lot of problems. It can be made deliberately fuzzy. It can help us break down complicated things. Like artist music royalties from streaming music stations. When David Lowery revealed that Pandora paid him only $16 for one million plays, there was an outrage. But some deeper maths reveals that Pandora might actually pay a lot more than that.
---
Adding and subtracting ones sounds simple, right? Not according to the old Italian mathematician Grandi — who showed that a simple addition of 1′s and -1′s can give three different answers.
---
I work for an American publisher, but I am a British writer. That naturally causes occasional tensions, especially when it comes to spelling. And the biggest issue? Math or maths.
---