If you have to explain a joke, that usually means it's not a very good joke. But, if you're telling a maths joke, maybe it just means your audience never enjoyed algebra as much as you did. Either way, these videos help explain to the less able mathematicians out there why they're funny.
---
It's hard not to be curious about the true identity of Bitcoin creator Satoshi Nakamoto, since he or she basically just stuck around on the internet long enough to introduce Bitcoin/get everyone all riled up and then disappeared. But Ted Nelson, the sociologist who invented the term "hypertext," thinks he knows who Nakamoto really is, and in this video below he calls out Japanese mathematician Shinichi Mochizuki.
---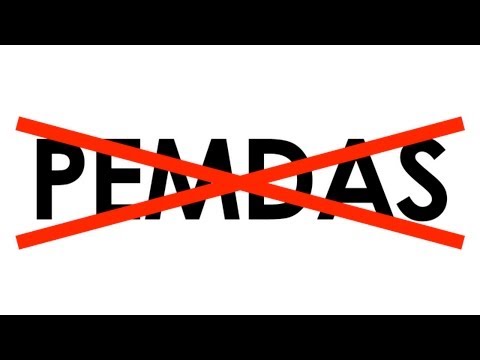 There are probably a lot of things you learned in school that you don't even remember, but the "order of operations" — also known as PEMDAS — is likely to be one that stuck with you; you'll mess up even simple equations without it. The catch? Well, it's wrong.
---
Let's admit it together. We all kind of suck at maths. It's OK! Numbers are evil. Back in high school when you were forced to struggle through algebra and geometry and algebra again, you probably thought to yourself when in the hell would you ever use all those stupid theories, equations and computational silliness in real life. And the truth is you won't use them! Who needs maths!
---
What happens when you crunch a heap of Facebook data with one of the most sophisticated computational tools in the world? Mathematical proof for the myriad ways your life gets boring as you get older. That's right, as you get older, you're going to spend even more time whining about the weather and the government and less time thinking about important things like video games.
---
Think of a random number between one and 10. Most likely you chose seven — so exactly how random was your choice? Turns out that generating a truly random number is more difficult than you might think — but this video should help you get to grips with the problem.
---
This board of tiles, or Azulejos, which is a form of Portugese artwork that involves tilework, is making my brain lose its grey matter. The tile board somehow maintains the same number of tiles even when some individual tiles are removed.
---