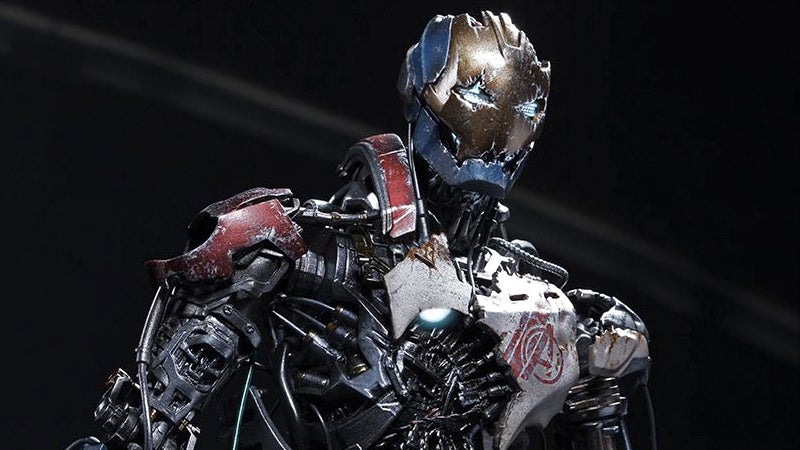 It's a real testament to the talented sculptors and artists working at Hot Toys that a sixth-scale action figure that looks like it's been a child's only play toy for 10 years is one of their most desirable creations. But the company's new Avengers: Age of Ultron Ultron Mark I is easily one of the most detailed figures the company has ever created.
---
---
There's nothing quite like the feeling of surprise and delight when you see something amazing in a movie. To keep that feeling alive for you, we've prepared a review of the new Avengers sequel that is deliciously spoiler-free.
---
Recreating the Chitauri Sceptre, also known as Loki's badass, brain-controlling staff from The Avengers, in real life might be the most impressive build that Man At Arms has ever done. The detail is unbelievable: melting glass and glass casting to create the right infinity stone, perfectly cutting out the design of the sceptre and beautiful brass covers for the staff.
---
Tumblr user AVBH transformed the official poster of The Avengers: Age of Ultron into an amazing animated GIF you can enjoy for the rest of the eternity. He broke it down to five smaller GIFs so we can appreciate all the details — and luckily, it doesn't take forever to download.
---
I have no doubt that Avengers: Age of Ultron is going to be ridiculously fun and awesomely badass in all the ways that comic book superhero movies should be. But boy, making such a spectacle for a movie leads to some hilarious behind the scenes footage. I mean, check out this 9 minute clip of Avengers 2 and try not to laugh.
---
It's no secret that the whole 3D-thing didn't revolutionise the movie going experience — the second time around. But was it really because of expensive ticket prices, crappy 3D conversions, or more convenient home streaming options? Maybe. Or maybe it was because theatre-goers didn't have their choice of Avengers-themed 3D glasses.
---
Video: If you're excited for The Avengers: Age of Ultron to come out next month, congratulations and welcome to the human race. It's going to be crazy. But before that superhero spectacle begins, it's always fun to look back at the original movie. Here are some things you didn't know about The Avengers.
---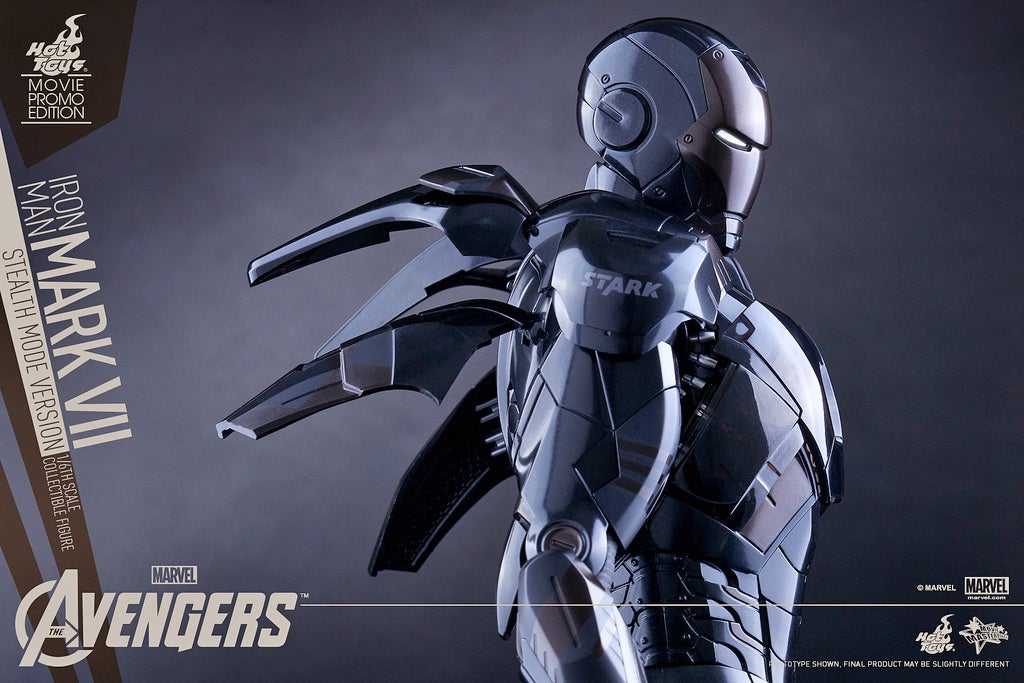 It's not that there's anything wrong with the hot rod-inspired gold and red colour scheme of Tony Stark Iron Man's armour. It's just that this Stealth Mode Version, pegged to the upcoming Avengers sequel, looks about a thousand times more sleek and stunning. And Hot Toys 1/6th-scale version of the re-painted Mark VII perfectly captures every last detail of the armour.
---