The next Avengers movie is going to be awesome. I know it, you know it, we all know it. Avengers: Age Of Ultron is out in cinemas on 23 April, but until then, whet your appetite with this latest trailer.
---
As Marvel's most wantonly destructive character, there's only one feature kids are really looking for when they ask their parents for a Hulk toy. It has to smash stuff, and it has to smash stuff repeatedly until they get tired of smashing stuff. It's a simple list of demands, and JAKKS Pacific has met every one of them with its new, and aptly-named, RC Hulk Smash.
---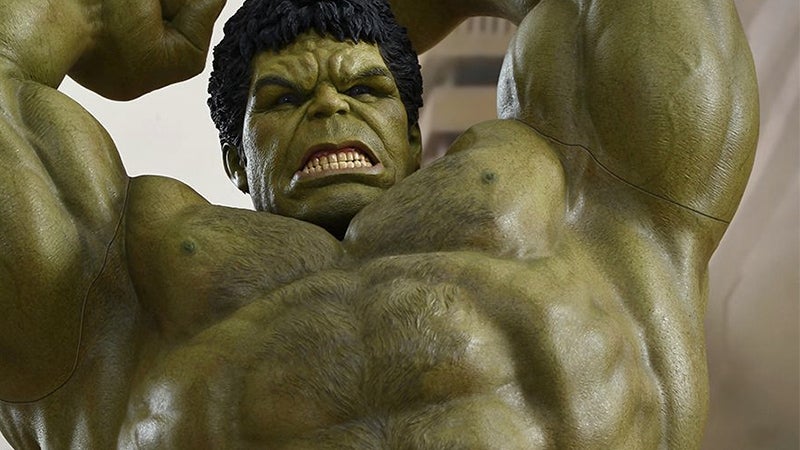 With the Avengers sequel creeping closer and closer to its release date, it was only a matter of time before the talented artists at Hot Toys finally gave us a Hulk figure to top all other Hulk figures. With this new 17-inch tall version of an angry Bruce Banner they have certainly delivered, and with more detailed chest hair than we've ever seen on an action figure before.
---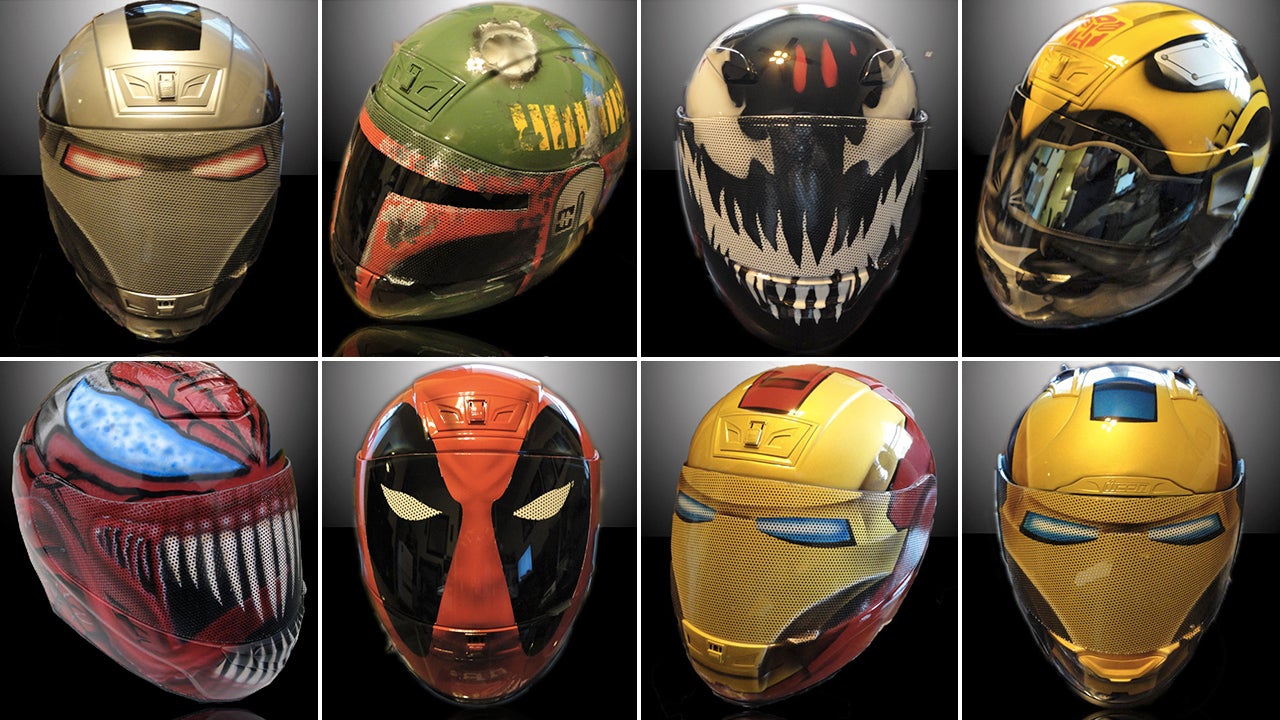 They're not quite as detailed as that magnificent Halo Master Chief motorcycle helmet from last week, but these equally beautiful hand-painted helmets from Air Graffix also won't require you to mortgage your home to afford one. They range in price from $US500 to $US800 depending on the amount of detail required to recreate a design, but you can also save a few bucks on the process by supplying your own helmet.
---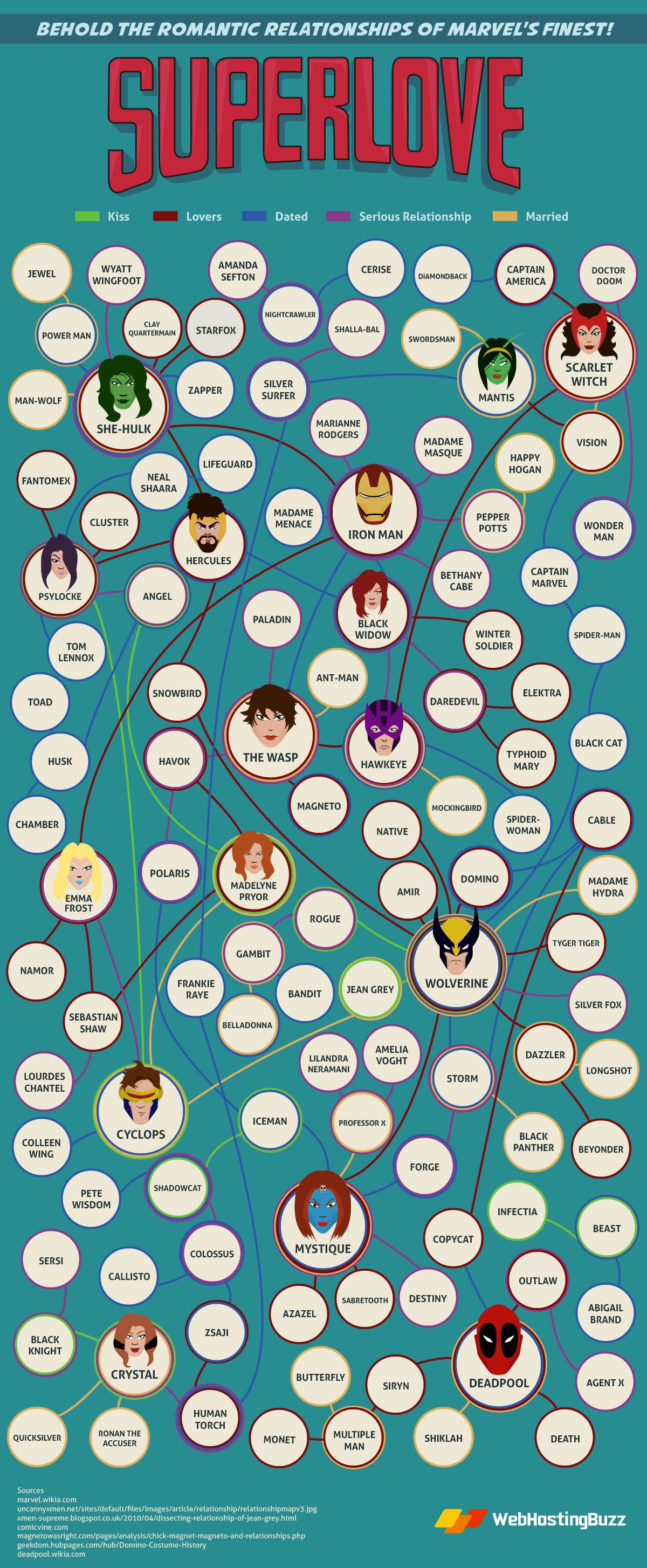 Here's a fact about living on Earth: it's hard to keep track of who boned who. Even comic book superheroes have a hard time remembering who they have had relations with and who they kissed and who they briefly dated. This infographic breaks it down for you, to show you which superhero has been around where in the Marvel universe.
---
One of the many, many reasons to love toys is that they often give us a sneak peek at upcoming movies or TV series we're dying to know more about. It's no surprise that Avengers: Age of Ultron will arrive in theatres alongside countless toys on store shelves, but ahead of its release Hot Toys is finally giving us a detailed look at Ultron Prime with its new 16-inch figure.
---
As we get closer and closer to Marvel finally putting Thanos and his quest for the Infinity Gauntlet on the big screen, expect to see more and more awesome tie-ins like this popping up. Available exclusively from Entertainment Earth come May for just $US15, there will never be another novelty mug that even comes close to being as wonderful as this Infinity Gauntlet of your very own.
---
It's no longer much of a surprise that Marvel is working to bring one of its great comic book series to the big screen. In the Guardians of the Galaxy we finally got a full look at Thanos as he works to gather the Infinity Gems to eventually assemble the Infinity Gauntlet. And, thanks to Hot Toys, we finally have a figure that does that character and storyline justice.
---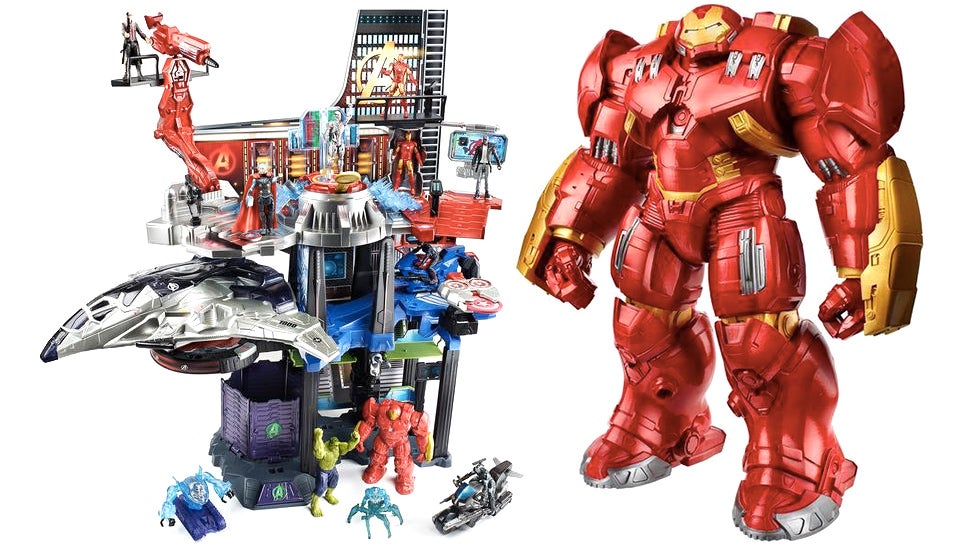 With a second trailer under our belts we're starting to get a better idea of how things will play out when Avengers: Age of Ultron hits theatres this summer. But if you're hungry for more tidbits, or just want to finalise your toy budget for 2015, Yahoo has an exclusive sneak preview of what Hasbro will be officially releasing next month.
---
This movie can't come fast enough because each trailer unveils a new layer and just adds to the sure to be epic-ness of The Avengers 2: Age of Ultron. The latest trailer shows off some more action sequences, and reveals a lot of infighting and gets quite tense thanks to every character giving their best worry face.
---