Artist Daniel Kamarudin made these excellent illustrations that reimagines The Avengers characters as you know it. He took what we saw in the Marvel movies and turned them darker and added more of a fantasy flair to them. His depictions are great, I wouldn't mind reading a story illustrated in this way.
---
Since both vibranium and adamantium only exist in the comic book world, ThinkGeek had to settle on lightweight plastic to make its new Captain America Shield backpack. So it won't stop bullets or blows from mythical hammers, but it will be comfortable to carry when crammed full of textbooks and your laptop.
---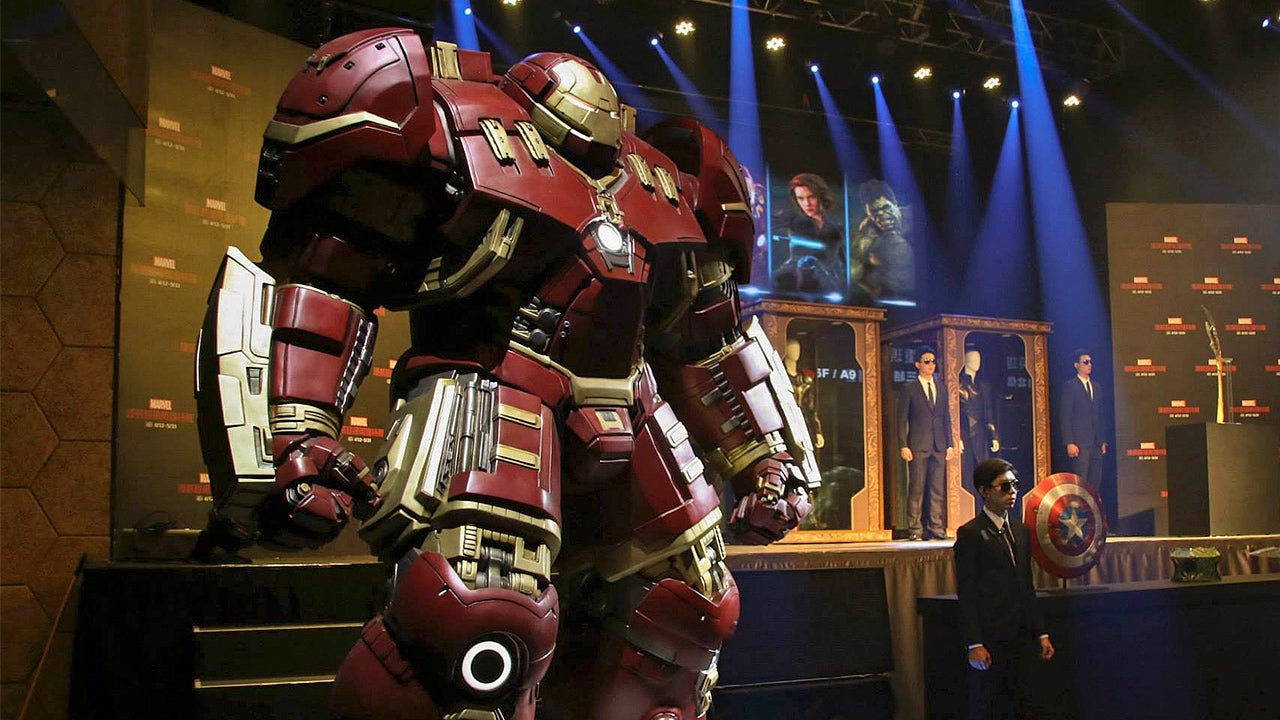 Just a few months after it was announced, Entertainment Earth will officially let you pre-order Beast Kingdom Toys' life-size Iron Man Hulkbuster statue. And while we first reported a price tag of $US21,500, it can actually be yours for a mere $US18,000 now, leaving you $US3500 to pay rent, buy food and other less fun purchases.
---
Because days have passed, and like people breathed air another Marvel movie is releasing. This one is a big one — Avengers! — but let's be honest, all Marvel movies are pretty much the same at this point. Good superheroes, weird bad guys, crazy action, a little light fun and an after credits scene. It's the same formula over and over.
---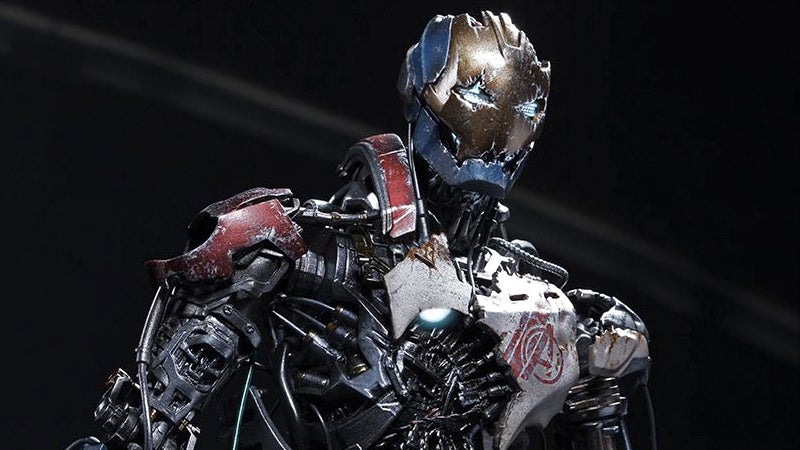 It's a real testament to the talented sculptors and artists working at Hot Toys that a sixth-scale action figure that looks like it's been a child's only play toy for 10 years is one of their most desirable creations. But the company's new Avengers: Age of Ultron Ultron Mark I is easily one of the most detailed figures the company has ever created.
---
There's nothing quite like the feeling of surprise and delight when you see something amazing in a movie. To keep that feeling alive for you, we've prepared a review of the new Avengers sequel that is deliciously spoiler-free.
---
Recreating the Chitauri Sceptre, also known as Loki's badass, brain-controlling staff from The Avengers, in real life might be the most impressive build that Man At Arms has ever done. The detail is unbelievable: melting glass and glass casting to create the right infinity stone, perfectly cutting out the design of the sceptre and beautiful brass covers for the staff.
---