Driving on the surface of Mars pretty much sucks. Even though the Opportunity rover celebrated its 11th anniversary on the Martian surface today, that robust little craft has also ran into tricky sand dunes and other perplexing surface anomalies. It sure would be nice if some aerial reconnaissance could identified these potential snags before they happen.
---
We've put a rover on Mars, heck, we've got a few of them up there. What's the next step, before the inevitable invasion by humans? A helicopter obviously! Well, more specifically, drones that can help the poor ground-shackled rovers get a better idea of what lies ahead in their travels.
---
During Microsoft's demo of its fascinating holographic headset HoloLens today, the company barely mentioned the coolest way it's already using it: to develop software with NASA's Jet Propulsion Laboratory that will let scientists explore and work on the Red Planet remotely.
---
Briefly: The red planet just took a hit. This image shows a new impact crater in Elysium Planitia, discovered by the HiRISE imager aboard NASA's Mars Reconnaissance Orbiter. You can see a very distinct crater rim with ejecta that's much darker than the surroundings. NASA believes that the distribution of the ejecta suggests that whatever it was that hit the planet struck from the west. [NASA]
---
Welcome to Reading List. Another year and another week means another roundup of great stories that might have squeaked by during the holiday. We've got some speculative doom and gloom, a look into the future of one of NASA's Mars rovers, and a profile of a man who is clickbait personified. Happy New Year and happy reading.
---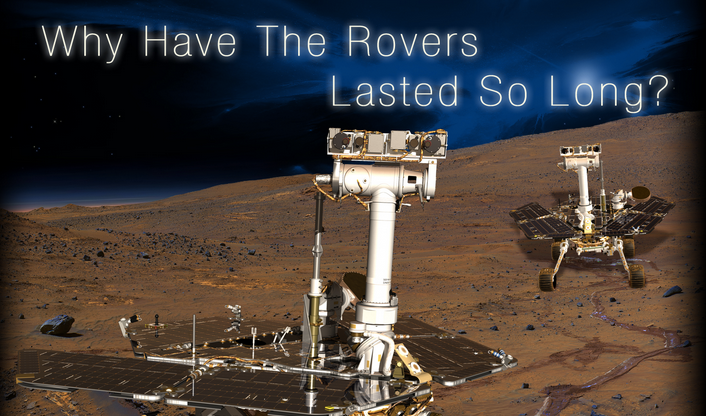 NASA has had some truly bad luck lately, underscored by the cancellation of an ambitious balloon mission due to a leak last week. Even Opportunity, the decade-old Mars rover that has surprised everyone by exploring for more than a decade after its mission ended, is showing signs of slowing down. Now, NASA has a plan to hack it.
---
For as long as we've been snapping pics on the surface of Mars, we've been claiming to see anything and everything in its dusty, red terrain. Look at that blur; is that the silhouette of a lady Martian? A rogue military helmet from World War I? An actual human finger? Nope! It's a rock. It's always a rock.
---
There are myriad reasons why getting from Earth to Mars is hard, but chief among them are two 1) the massive amount of fuel needed and 2) a launch window that is limited to every 26 months, when the two planets are in optimal alignment. A couple of mathematicians have calculated a new path to Mars that solves both — and it's far from a straight line.
---