What an astonishing and strange place this is, this vast and fractal landscape on Mars. As Wired describes it, the rolling polar expanse seen above is actually "one of the smoothest, flattest places" on the not-so-Red Planet, a region so well-levelled and repetitive that "there are no landmarks visible".
---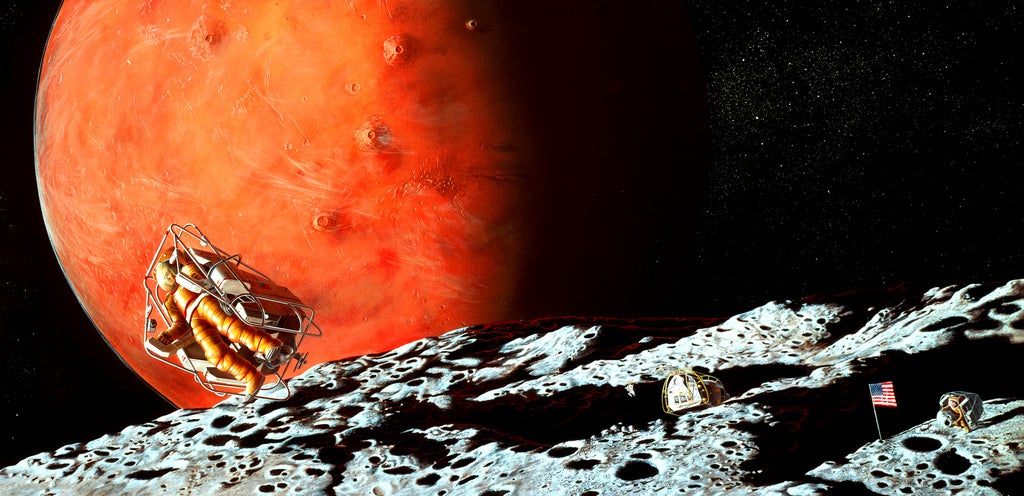 ---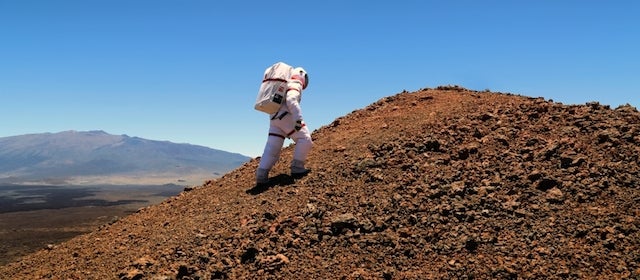 Mars One, the program that is planning to create a human settlement on Mars by 2024, has received over 200,000 applications of Earthlings who are interested in leaving their home planet forever by taking a one-way ticket to Mars. This short documentary examines a few of those people's motivation to leave everything behind.
---
It's been over ten years since the Opportunity rover landed on Mars and began its journey of scientific discovery. Amazingly, the little guy is still trucking along, gathering data for NASA. The Mars Orbiter recently had the chance to snap a photo of Opportunity using its High Resolution Imaging Science Experiment (HiRISE) camera, in the hopes of solving a mystery involving… a rock.
---
I was really surprised when I saw this collection of hearts on Mars posted by El Comanderino Chris Hadfield. How are there so many craters with the shape of hearts in Mars? Are heart shapes pervasive through the entire galaxy? The hell I know. Just forward this post and tell your favourite astronerd you love him/her.
---
---
According to Martin Rees, the Astronomer Royal, establishing a permanent presence beyond Earth is the first step humans will take towards the "divergence into a new species". Plans to visit and even colonise Mars are no longer the subject of science fiction novels. But before we can do that, we need to understand how humans can survive and thrive on Mars. Some of that we can do right here on Earth by simulating Mars-like conditions. In the most recent such experiment, I was the crew commander of such an expedition in the high-altitude desert of Utah, the most Mars-like place on Earth. The crew were comprised of seven – two scientists, two engineers, a medical doctor, a journalist and a humanoid robot.
---
Yeah, I can totally see it! How can you miss that? It's right there. Clear eyes, full Earth, can't miss. Wait, really? No of course not. Anyone who tells you that is either a liar or a hawk. Earth looks incredibly tiny up in that Martian sky. Sure, if you squint hard enough and fake it long enough, you'll spot it the dot but it's not unlike looking for dust on a wall.
---