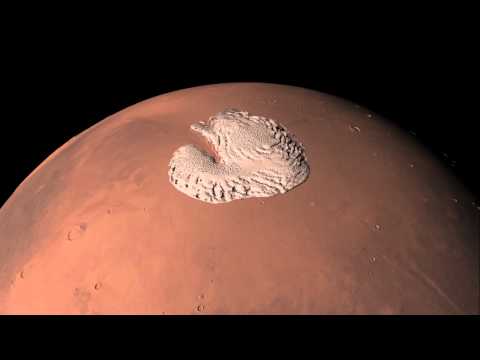 You've probably never lent Mars's northern pole a great deal of thought, but you can explore it in wonderful 3D glory in this ESA video.
---
Samsung and NIDA recently invited 10 talented filmmakers, actors, designers and cinematographers from all over the nation to come together and make a short film. In six days, they managed to come up with a short film about an expedition to Mars with VFX that will blow you away. This is The Pilgrim Report.
---
If you've ever wanted to visit the extreme environments used as offworld training landscapes for future astronauts — where bleak, windswept and often highly remote locations act as surrogates for the surfaces of other planets — a new guidebook will help you find them. Assembled for the European Space Agency by scientists at the Open University, The Catalogue of Planetary Analogues is now available for download.
---
---
Though NASA sadly spent its recent 55th birthday furloughing employees thanks to the US government shutdown, the discovery of water in Martian soil just a week earlier made for a pretty thrilling development at the agency.
---