Last year, NASA held a recipe contest for cooking on Mars. Ordinary civilians like us were invited to submit recipes based on a list of available ingredients — heavy on freeze-dried produce and various meat-flavoured "textured vegetable proteins" — to be cooked and judged by crew members of HI-SEAS.
---
Curiosity is the hip name in Mars-rovin, but the Opportunity rover was doing it long, long before. Just yesterday Opportunity hit its 10-year anniversary on Mars — it left Earth 10 years ago in July. Not bad for a mission intended to last a mere three (Earth) months. In celebration it sent back a selfie.
---
Left: a photo taken 3528 days after the Opportunity rover arrival to Mars. Right: the exact same spot 12 Mars days later. Notice the difference? NASA JPL scientists did too: "It's about the size of a jelly doughnut. It was a total surprise, we were like 'wait a second, that wasn't there before, it can't be right. Oh my god! It wasn't there before!' We were absolutely startled."
---
On January 4, 2004, the first of two identical robotic exploratory rovers, NASA's Spirit, snapped this stunning 360 degree image of its surroundings, moments after setting down on Mars. In the years to follow, both Spirit and its sister Opportunity helped revolutionise our understanding of the Red Planet.
---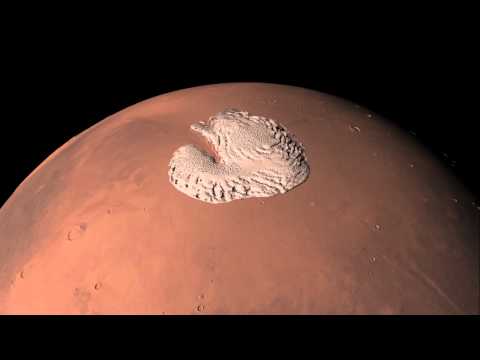 You've probably never lent Mars's northern pole a great deal of thought, but you can explore it in wonderful 3D glory in this ESA video.
---