Remember Mars One? The mega-hyped, one way ticket to go start a colony on Mars assuming it could get a ship and funding and capable colonists and training facilities and the major technological advances necessary to make it all happen? Surprise! According to one finalist, the whole thing is pretty much a scam.
---
A day on Mars — or a "sol" — is 24 hours and 40 minutes long, close enough to Earth's that for a long time NASA didn't think much of it. But those 40 minutes a day add up, and sleep scientists now worry that our Earthly circadian rhythms could be one more major headache for the first humans on Mars.
---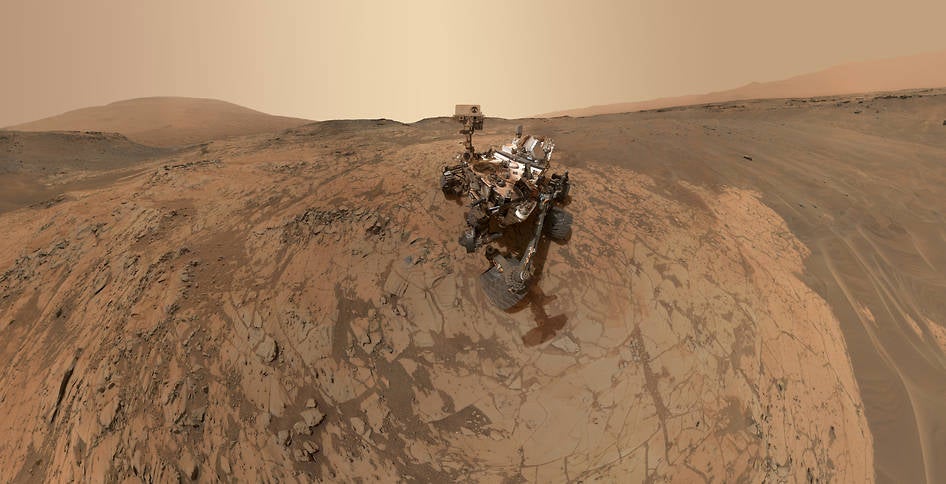 ---
The final 100 candidates for a one-way trip to Mars through the Mars One project — a space mission funded by reality TV — have been chosen. Among those lucky (or unlucky, depending on your attitude) souls are seven Australians; three males and four females of varying ages, who are competing for a chance to live, and die, on the red planet.
---
Mars One is the program that's planning on sending four humans on a one-way trip to Mars to establish a human colony. Applications are in, a shortlist has been made, and all that's left to do is um fly to Mars, build a colony, and die a lonely death among the stars. The Guardian has asked a few of the colonist hopefuls why they want to go.
---
The brave men and women living in a (mock) Martian base (in Utah), have met a (mock) brutal and fiery end. After an (actual) greenhouse fire sent flames soaring up 3m into the air, our (mock) astronauts have been laid to rest (in their respective homes as they see fit). Goodbye and godspeed, you magnificent pioneers.
---