On October 1, 1958, the National Aeronautics and Space Administration became operational for the first time. Today, the agency celebrates its 55th birthday by being largely non-operational thanks to a federal government shutdown that's left all but about 600 of its workers furloughed.
---
---
Right now, there are dozens of theoretical proposals for how humans could eventually populate Mars (or the moon), each as crazy as the next: space elevators, inflatables, giant 3D printers. But there's something wonderful about watching these zany concepts emerge, each with its own unique logic. The latest? A plan to create cave-like dwellings for the one-way astronauts aboard Mars One.
---
We know that Mars once had an Earth-like atmosphere dense enough to support liquid water on the surface of the planet, we've found the dry riverbeds and the presence of minerals only formed in water to prove it. We're also pretty sure that the planet slowly lost that atmosphere into the depths of space on account of climate change. What we don't know is why. And that's where NASA's brand new MAVEN satellite comes in.
---
Whether or not you think that certain endangered animals are worth all the fuss — *cough*pandas*cough* — judging by the internet's recent, excited tittering over a potential panda pregnancy, the majority of people are very much pro-animal kingdom diversity. So much so, in fact, that a team of Japanese scientists has begun freeze-drying certain endangered animals' sperm in the hopes of one day bringing them with us to other planets.
---
---
Mattel is finally jumping aboard the mission to Mars with a new astronaut Barbie. This Mars Explorer edition features everything America's favourite anatomically impossible wonderdoll would need to survive in space (except… gloves? no matter!), and that striped and sparkly hot pink suit sure looks snappy/gender-normative. But… Barbie? We've got some bad news.
---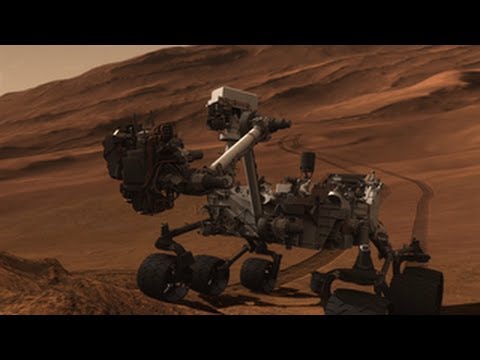 As you may know, yesterday was Curiosity's one-year anniversary on Mars, where it's been spending its time wandering the desolate, barren Martian desert in inconceivable levels of solitude. And how did NASA decide to commemorate the occasion? Happy birthday, idiot. Now dance, monkey — dance! Here's why it's sad.
---