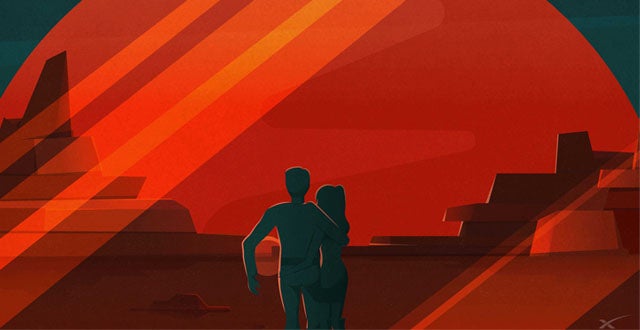 Everybody wants to go to Mars these days, not least of all Elon Musk, who might very well be hoping to retire there after he turns into a cyborg. But for those of you who haven't jumped on the bandwagon yet, SpaceX just dropped some travel posters of the Red Planet to entice you.
---
At the end of another long day examining rocks on Mars, Curiosity stopped for a moment to watch the sun go down — the first time in 956 sunsets that the rover has watched it in colour.
---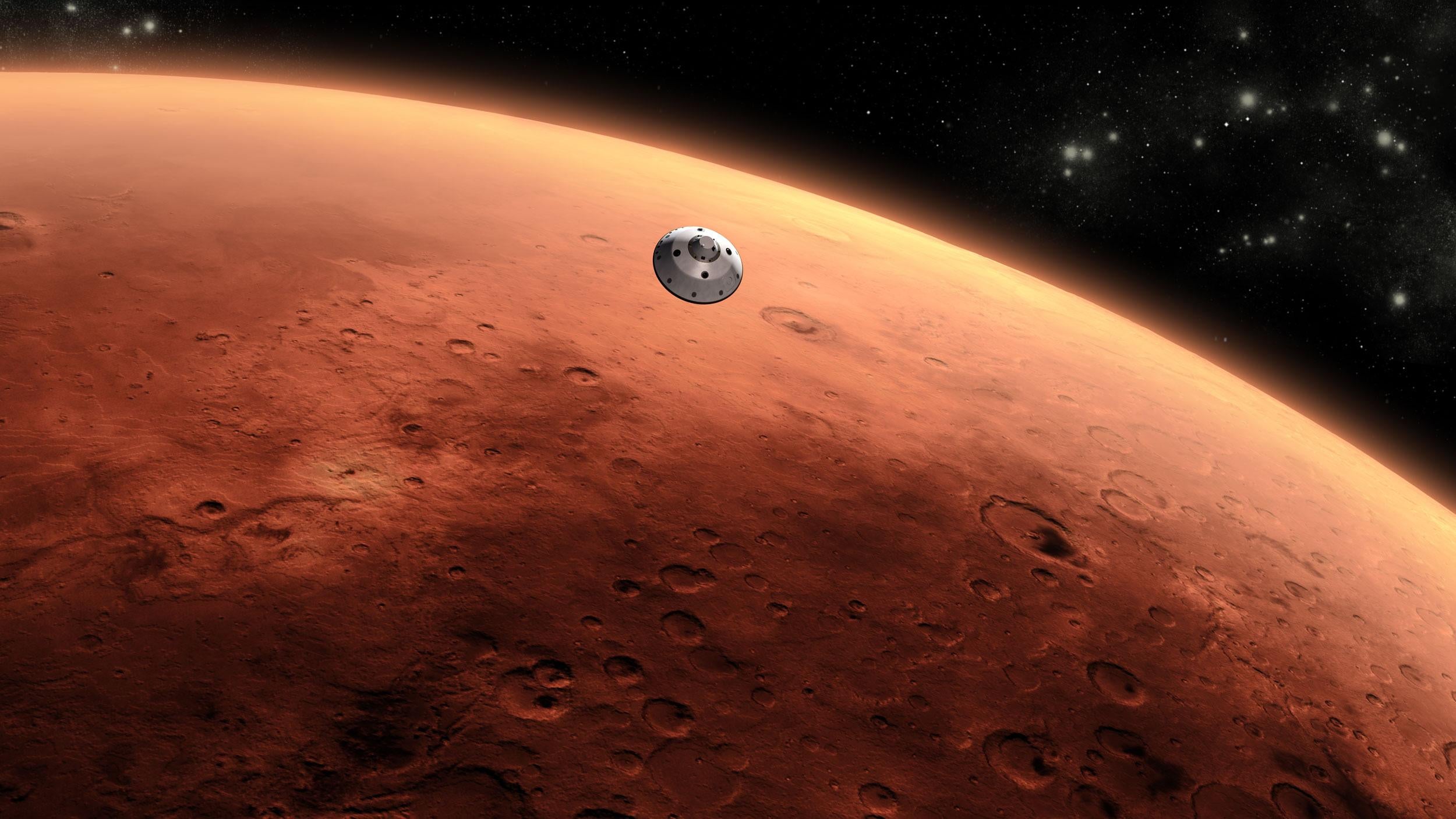 ---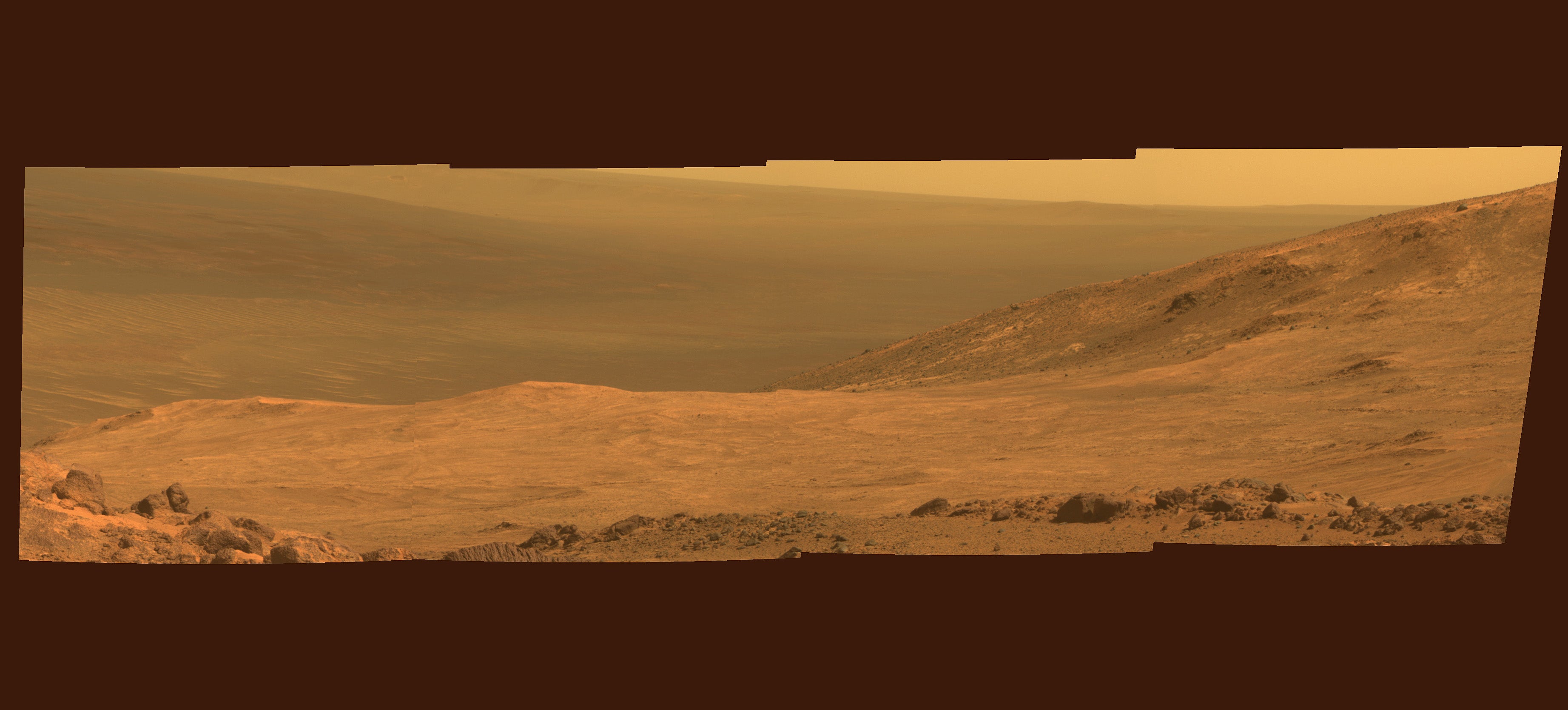 ---
While you were looking for an aurora on Earth last night, NASA scientists were preparing to unveil something far more unusual: an aurora on Mars, unlike any seen on the red planet before.
---