After watching this video I feel like the best microwave I've ever used sucked very badly. What you see here is a concept for the Heat Map Microwave, which would have a built-in IR camera on top and a screen on the front, effectively allowing you to see exactly when your food has been heated all the way through. Get this thing in my kitchen right now.
---
Last year, our pal (and former NASA JPL engineer) Mark Rober whipped up the first digital ugly Christmas sweater. Technology being technology, they just got an upgrade.
---
Thermal cameras were once expensive and bulky hunks of equipment that very few people could get their hands on. No longer. With FLIR's new iPhone case thermal imaging cameras are now both affordable and incredibly discreet, which means that evil-doers can use it to see the thermal signature your fingers leave on a keypad and steal your ATM PIN. Here's a very simple way to thwart that.
---
You wouldn't think that a four-wheeled car would go faster if one of its wheels didn't touch the ground. Or if its axles were bent. Or if it was designed to grind against a wall. You would be wrong, and here's the science to prove it.
---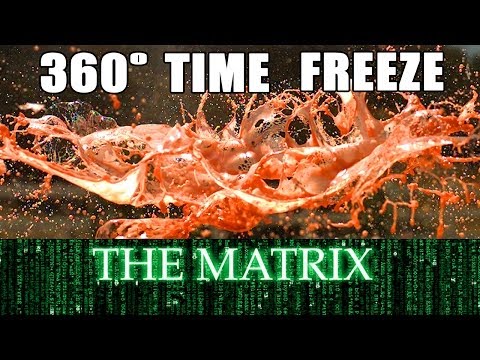 Back in May, our friend and ex-NASA JPL engineer Mark Rober, figured out a way to shoot "bullet time" videos on the cheap, with a ceiling fan, a pair of torches and a GoPro. Pretty damn creative, but the rig had its limitations. So Mark set out to find a way to create a similar setup, this time using a high-end Phantom camera. Thank goodness.
---
ago, NASA engineer Mark Rober blew YouTube's mind with a video of his Halloween costume: a hole in his chest. Or at least it looked like a hole in his chest. In fact, it was an optical illusion made possible by two iPads, a little duct tape and a lot of ingenuity. Well, you won't believe what he's been up to since then.
---