If you listened with your eyes closed, you'd think this was just a video of someone playing Super Mario Bros on a vintage Nintendo. But there's not a controller in sight. Just 48 wine glasses and a frying pan. Dan Newbie of YouTube, you're a maestro of the kitchen.
---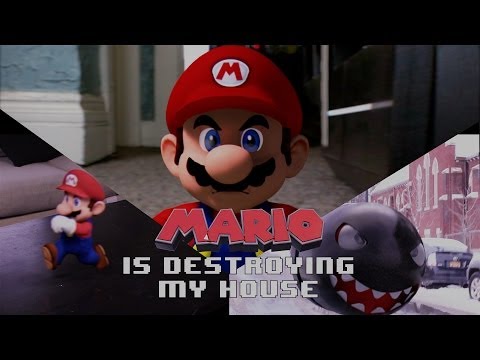 Ever wonder what Super Mario does when he's not running across your screen kicking Koopa Troopas? Filmmaker John Huffnagle shows us what everyone's favourite plumber might do if left alone in your house. Long story short: Don't let Mario out of your sight.
---
In recent months, there has been mounting speculation that Nintendo could eventually bring Mario to mobile phones in a bid to inject some much-needed cash into the company. A Windows Phone developer has decided to get the ball rolling himself using ripped-off Nintendo art — and it appears Microsoft hasn't bothered to stop him.
---
How do you spice up your apartment's doorbell without resorting to some over-obnoxious chime? If you happen to be programmer and Super Mario fan Joseph Thai, you hack the button outside your door to let visitors collect coins every time they push the button, triggering authentic sound effects from the game.
---
There is no way my parents could have known what a world of pain they were dropping me in by simply giving me the name Mario. It was 1984, and Mario was my dad's name. THEY COULD NOT HAVE KNOWN WHAT WOULD HAPPEN. But now all the Super Mario/Where's Luigi/ItsAMe/Wario jokes I've ever been the butt of are worth it because this lamp is so damn cool. That's right people. With the pull of a lamp chain, I am free.
---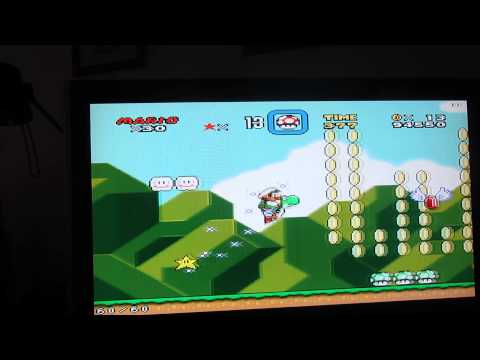 If you're going to spend the rest of your life with someone, you kinda want the way you ask them to be memorable. Something that centres around what the two of you share and love. For this couple, it was Super Mario World, so naturally, this guy created a custom level to propose to his lady-love.
---
We totally think that bringing video game food into real life would be an awesome idea. But what are the nutrition facts of those mushrooms that Mario eats or those glowing dots that feed Pacman? We need to know these things!
---
Imagine you're walking home from a bar tonight. You look up and there's a bright, glowing, 23sqm Super Mario flying above you. You'd probably think someone had slipped you something, but no, it's just Mark Rober from NASA having some fun.
---