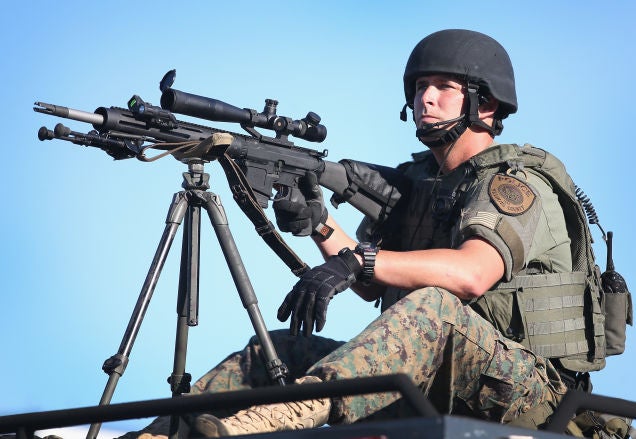 Militarising the US police force is nothing new. Ferguson, Mo., is just an uncommon, eye-opening example. The thousands of photos picturing heavily armed, camo-clad cops strewn across the internet illustrates that we may have crossed the threshold of reason.
---
The only time I ever get freaked out by how much different companies know about me is when I see the data they have visualised. If you want to freak yourself out all over again about GPS info, Google's location reporting service still allows you to visualise on a map everywhere you've been in the last 30 days. Here's a reminder on how you do it.
---
A decade ago, OpenStreetMap launched as a free, open-source alternative to the other mapping tools you may encounter on the internet. Turns out that the collaborative experiment worked exceptionally well, and thanks to a new site, you can see for yourself how the Wikipedia of mapping has covered the whole planet.
---
The Opportunity rover landed on Mars way back in 2004. Now, NASA reports that it's clocked up 40km of driving on the Red Planet — setting a record for the longest distance a vehicle has driven outside Earth.
---
The Federal Aviation Administration has been dragging its heels on drafting drone regulations, lots of people are confused about, where it's OK to fly their small aircraft. Using OpenStreetMap and government data, the wizards at MapBox created an interactive map to clear the air.
---