Loading page
Whether you're a wind enthusiast, a cartography connoisseur or just a bored person online, Windyty is a website you'll likely have a good time messing around with.
---
If you look closely at a map, you're bound to find some really weird stuff. Countries you never knew existed pop up, bodies of water reveal themselves and the borders of countries look totally random. What's more random about those borders is when they have weird panhandles or salients, basically appendages of land that have been hastily slapped onto the main body of a country. How did these tiny stretches of land get added?
---
Video: Maps lie. We all learned this at some point in school, when we realised Greenland wasn't quite the hulking beast of land mass we thought it was. I mean, Greenland isn't even a third of the size of Australia. And the UK is teeny! Smaller than Japan, the Philippines and Madagascar. Come to think of it, all of Europe is way smaller than what we imagine it to be on the map.
---
Which empire was the biggest throughout history? Which had the most people? Which had the biggest contiguous empire? The map below details all the most powerful empires from history and shows the area each empire covered, the amount of people they had under their rule, the year they reached their political height, the period of time they reigned, and who their most famous ruler waas.
---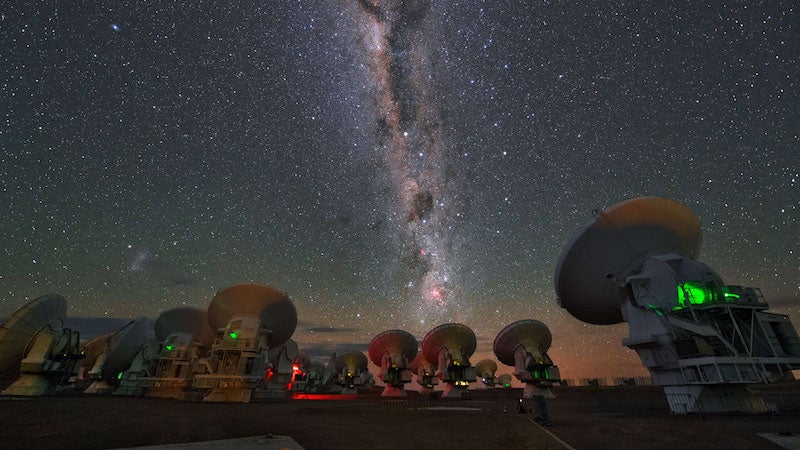 Our world is getting brighter, as we turn more and more lights on across the planet. But all that light shining from the ground makes it harder to see the lights shining from the sky. It's now gotten so bad that the Milky Way is almost impossible to see in most of the United States – but Australia's view remains pretty good.
---
Video: The world of Westeros in Game of Thrones is so impressively detailed, and the history of its characters is so well crafted, that it's amazing that George RR Martin could even come up with something so imaginative all on his own. Of course, as we know, that's not the case. Game of Thrones is heavily influenced by real life historical events, many of which come from the medieval history of Great Britain.
---
Loading page