The world is tough place to navigate in a wheelchair. But finding ramps and lifts can be easier thanks to this handy map app that anyone can edit.
---
Contrary to what New Yorkers would like to tell you, Los Angeles is freaking old. Older than the United States of America, in fact. And it's easy to see just how old the city is with built:LA, an interactive map that colour-codes the age of over three million LA buildings.
---
Foursquare tracked people's tastes across America to come up with a very interesting way to determine the uniqueness of taste: they mined their user data to figure out which food or drink was disproportionately popular in each state. So this map doesn't show what's the most popular item in each state, but what item is most uniquely popular in each state (in relation to other places).
---
Video: US state and county boundaries have changed a lot since 1629. This wonderfully simple animation shows how they have been drawn and redrawn over almost 400 years.
---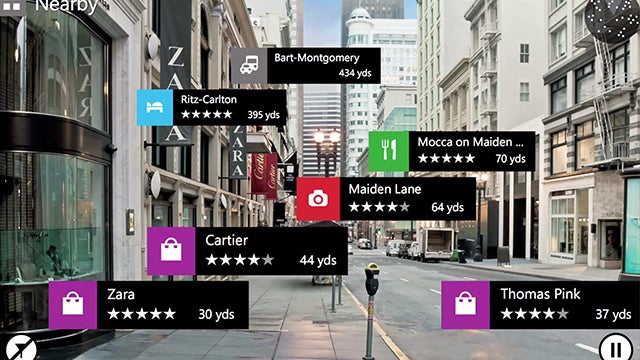 In-car services are the next big thing for auto-makers all around the world. With the rise of self-driving cars, so-called smarter cars and cars centred around smartphone platforms, some auto-makers are getting a little nervous that they're about to be locked out of their own vehicles in future. To fight back, Germany's big three auto-makers are looking to buy a controlling stake in Nokia's HERE Maps business before someone else does.
---
If you ever wondered what sorts of things people are looking to buy in the Middle East, Russia or West Africa, look no further than Google, which has all of our data. That, at least, is what the cost guide website Fixr.com did, by examining the top Google autocomplete search terms for every country on the planet.
---