A snakebot recently crawled up my leg. The engineers sort of grinned while I grimaced, wondering if I should try to attack it or cry for help, an impulse that comes from watching too many sci-fi movies, I guess. I expect most robots to destroy me, but these snakebots are designed to do the opposite. And they could change robotics as we know it.
---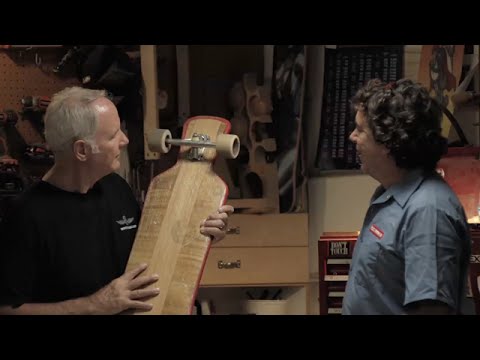 Skateboarding is fun but George Powell of Powell Peralta skateboard makes building skateboards look even more fun. It's always cool to see hands and machines and people transform wood into something completely different but especially neat to see how the whole skateboard — trucks and bearings and wheels — comes together.
---
You'd think a renewed focus on handmade products would be good for a country's economy. That's not the sentiment in Australia, with a new report claiming that handcrafted industries which require more employee hours, like bread baking and winemaking, are to blame for the country's sagging productivity.
---
Remember when we used to build things? Not "we" like you and me, but we like Australia. We're a country that built stuff like Wi-Fi, the Hills Hoist, the ultrasound and the goonbag. We were also a country that built great cars. Now we don't do any of those things. These are the cars Australia built.
---