Loading page
Today is a sad day. One of Australia's big two homegrown car manufacturers, and one of half of the iconic red versus blue battle that has shaped our national consciousness on weekends like this one for decades, is finally shutting up shop. Today, Ford Australia produced the final car — a Falcon, with the company's iconic four-litre inline six — at its Broadmeadows plant.
---
Video: Of all the objects you use on a daily basis, you've probably never stopped to wonder how plastic drinking straws came to be. But if you like complicated machines that are simultaneously extruding, cutting and sorting, you'll be more than satisfied with the high-speed process behind making two-toned plastic drinking straws.
---
3D printers are getting way faster and more intricate. Now, Siemens has created a swarm of spider-like robots that can collaborate with each other to build large and intricate structures.
---
A snakebot recently crawled up my leg. The engineers sort of grinned while I grimaced, wondering if I should try to attack it or cry for help, an impulse that comes from watching too many sci-fi movies, I guess. I expect most robots to destroy me, but these snakebots are designed to do the opposite. And they could change robotics as we know it.
---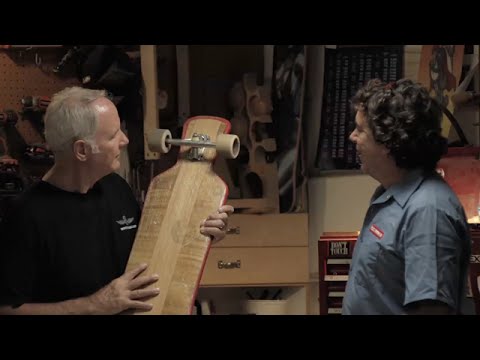 Skateboarding is fun but George Powell of Powell Peralta skateboard makes building skateboards look even more fun. It's always cool to see hands and machines and people transform wood into something completely different but especially neat to see how the whole skateboard — trucks and bearings and wheels — comes together.
---
Loading page