Hotel internet is so far from secure — it's downright scary. You should know this by now. However, a new report from cyber security researchers suggests that issues with shitty security at hotels extend far beyond hackable Wi-Fi networks. Entire systems at some of the world's top hotel chains are very, very vulnerable.
---
The fallout from Hillary Clinton's homebrew email dust up is getting weird. The Department of State just shut down part of its unclassified email system in an attempt to eradicate malware they just found from Russian hackers. But State's spokespeople say everything is OK. Probably.
---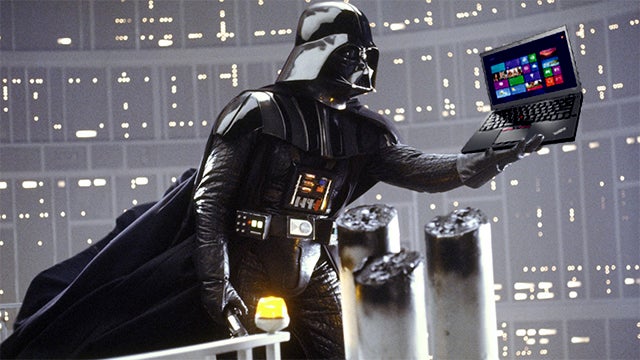 On Wednesday evening, the news began to break on Twitter. Computer security analysts had discovered something nefarious about a piece of advertising software called Superfish, which comes pre-installed on cheap Lenovo laptops like the Yoga 2. Superfish was leaving the laptops wide open to takeover by malicious adversaries. And it was all being done to deliver internet ads.
---
Usually when you here "sex" and "Trojan" in the same sentence, it means someone's being safe. Not so much in the most recent jack-off site hijacking: People checking out RedTube, one of the most popular porn sites, are in danger of identity theft. Hackers have infected the site's source code to redirect to malware used to steal personal information.
---
In potentially the largest bank heist on record, an Eastern European hacker ring is stealing an estimated $US1 billion from banks by infecting computers with malware and siphoning money. But how the hackers infiltrated these banks speaks to a much bigger problem: The current security standards (or lack thereof) at major financial institutions are so bad, it only takes opening a malware-riddled attachment to jumpstart an international, billion-dollar theft.
---
In what may be one of the biggest bank heists to date, hackers have apparently siphoned hundreds of millions of dollars from over 100 banks in 30 nations. And according to the upcoming Kapersky Lab report, this could make it "the most sophisticated attack the world has seen to date."
---
It's easy to forget that drones are essentially flying computers. And as autonomous flight features become the new standard, drones are quickly becoming computers that think for themselves — which is exactly why Maldrone is such scary software.
---
Here's a scary thing that happened: South Korean authorities found evidence that a worm was recently removed from devices connected to nuclear power facilities. The news comes a little over a week after the country's nuclear plant operator received warnings on Twitter that its network had been compromised. Thankfully, the reactor controls were not infected.
---