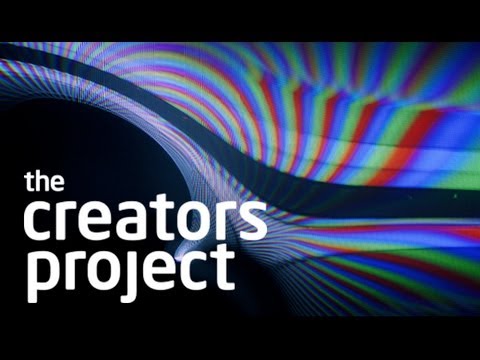 Remember how awesome it was to hold up a magnet to an old CRT display, and then watch it degauss in a colourful, rainbow seizure? Well you probably don't have any CRTs on hand anymore, but German artist Carsten Nicolai has an installation that makes use of those same magnetic deformations and it's still fun to watch.
---
Sure, you've seen the master mutant powers of magnetic putty before and how its snake-like unhinging ability can completely engulf an object. It's the work of magic! Or the closest thing we have to magical powers (magnets). PBS Digital Studios and Shanks FX teamed up to have a bit of fun with magnetic putty and shows it in all of its gory detail.
---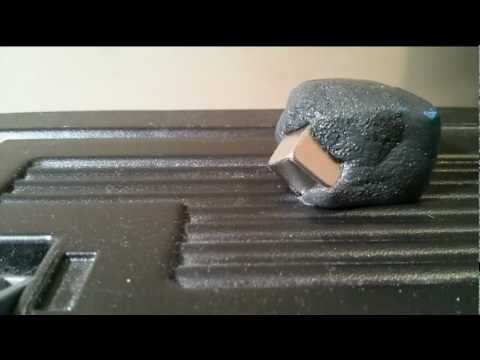 Think Silly Putty is just fun and games? Not always! Just watch this magnetic putty completely devour a rare-earth magnet. It's not as instantaneous as this time-lapse video makes it seem but it still ends up engulfing the entire magnet.
---
This guy claims that this invention is a perpetual motion machine, the Philosopher's Stone of physics, the Holy Grail of power. Play the video and check it out for yourself.
---
The EX Hybrid Controller system isn't the first compact wireless keyboard or gamepad designed to sidle up to the iPhone, but it might be the first that's actually worth using. At just 2mm thick, they won't fatten up your phone. And since the separate accessories attach via the magic of magnets, both can be attached in either landscape or portrait orientations.
---
Lasers are cool. Things that hover are cool. This is both. Developed by researchers at Aoyama Gakuin University, this little magnetic hover-disc is powered by magnets and driven with lasers.
---