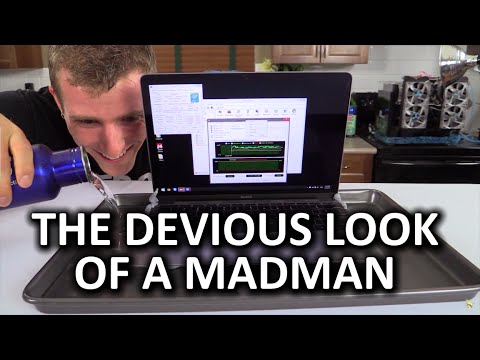 Fancy taking a $2000 computer, immersing it in water and praying that the Blu-tack you put over the ports keeps it alive? If you do*, you'll be rewarded with a MacBook that's twice as fast. (*don't ever do this)
---
---
---
The new MacBook is out this week, and its most famous attribute — other than its model skinniness — is its single USB-C port for power and everything else. Yep, you can't power your machine and use an external monitor or USB drive at the same time. So let's build a crazy multi-port dream machine together.
---
This is the Force Touch trackpad hidden inside the 12-inch MacBook and new MacBook Pro. It's a close relative of the force-feedback tech inside the Apple Watch, but unlike a regular trackpad, there's no click when you push against a Force Touch pad. Instead, a tiny vibration motor pushes back against your fingers.
---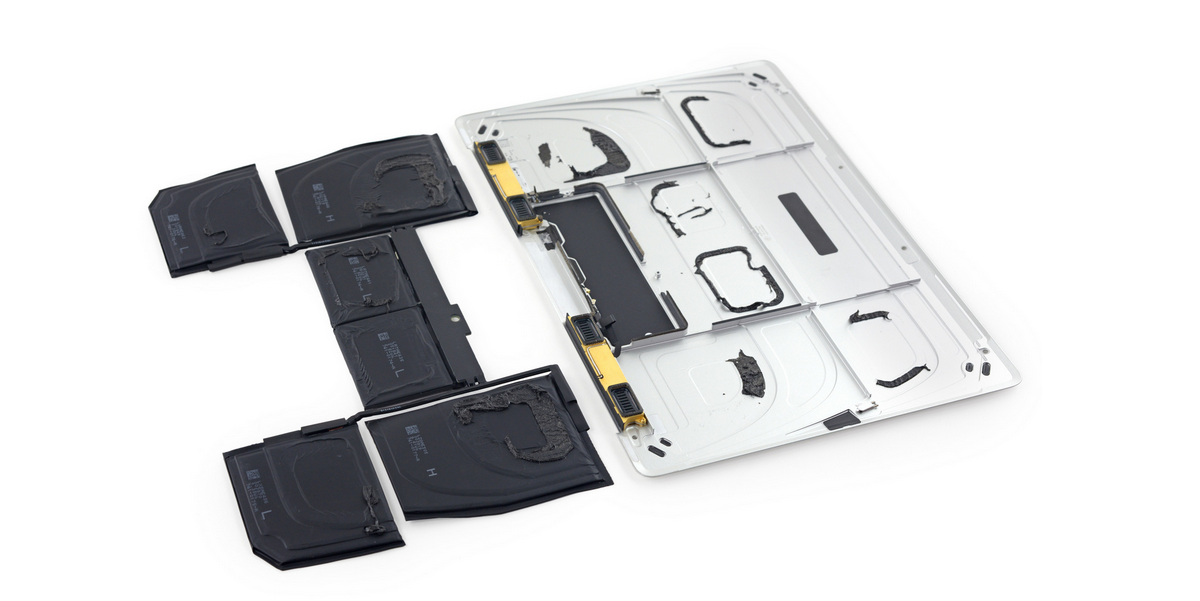 The new MacBook has all kinds of tricks up its sleeve, from a new keyboard to a force feedback trackpad, and of course a lovely new hi-res screen. But maybe the coolest new feature is deep on the inside: terraced batteries that can put more power in a thinner package.
---
Thanks to Apple's new MacBook and Google's new Chromebook Pixel, USB-C has arrived. A single flavour of cable for all your charging and connectivity needs? Hell yes. But that convenience doesn't come without a cost; our computers will be more vulnerable than ever to malware attacks, from hackers and surveillance agencies alike.
---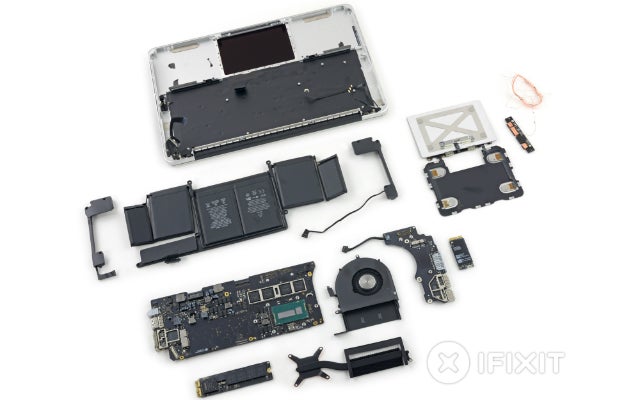 Although this past Monday's Apple event was mostly dedicated to the Apple Watch, the most exciting (and perplexing) new piece of hardware was the updated MacBook. But one of its new features, the Taptic Engine-enabled "Force Touch" trackpad, also found its way into a refresh of the 13-inch MacBook Pro, which iFixit tore apart immediately.
---
---