---
It's a myth that's been around for nearly a century: Most of us are destined to meet our spouses during those magical/fraught years that make up university. But is there any truth to it? Facebook's crack team of data scientists have mined Facebook data in the US to find out — and some of the results are pretty surprising.
---
The best wedding proposals involve things that you both care about. Memes, drones and so forth. This proposal is especially cute, because photographer Jerrit Pruyn combined his love for cameras with his love for his girlfriend. He etched 'Marry Me' inside his camera, so that when his girlfriend looked inside she'd be asked the question.
---
The tired and true method of proposing involving one's knee, a ring and "I do!" is old news. Thus, when someone finds a way to perform this rite in a fun or creative way, we can't help but be intrigued, especially if the couple happens to be a pair of physicists from Australia and the method of proposal a science paper.
---
Everyone you know has an online dating profile, and if they say they don't, they are lying to you. We can poke fun at it all we want, but there's actually a mathematical formula behind it.
---
Valentine's Day is great if you have someone to share it with. But for the lonely hearts out there, seeing couples enjoying all the love and the happiness and the not-being-perpetually-alone-for-eternity can perhaps pour a little salt on a long-standing wound.Fortunately, and as with everything else in life, the internet has the answer to your loveless woes.
---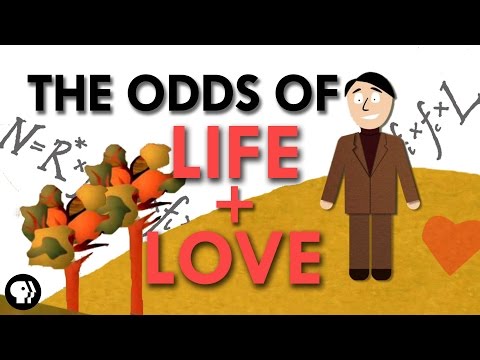 There are billions of people on the planet, but what are the chances you'll fall in love with one of them? This video explores the possibility using a couple of equations, and it might soften your shrivelled black heart just a little bit.
---
Valentine's Day. Blerg. But hey, if we're going to be surrounded by corporate sponsored true love, we may as well have some fun. Here's a video from ASAPScience describing the way love works, scientifically. It's a little more complicated than you might have realised.
---