When you're going about your day, it's not always just your bicycle that needs to be occasionally locked up. If you were studying at the library and came back from the bathroom to find your backpack missing, you'd be just as upset. So while incredibly compact Safe+ Microlock probably isn't ideal for your bike, it should be more than adequate for everything else.
---
The most expensive, most intricate bike locks you can buy are really only guaranteeing that your bicycle's frame doesn't get stolen. Everything else, from your wheels to your seat, are fair game if not taken with you or somehow secured. But that 'somehow' could very well be these clever Sphyke miniature combination locks, which make it impossible for your ride to be disassembled without knowing the passcode.
---
If you're planning on getting a pet cockatoo, be warned: you might need to invest in better security! A study conducted by the University of Oxford, the Max Planck Institute and University of Vienna has shown that not only can these intelligent feathered creatures disassemble basic locks, but quickly adapt to changes in mechanisms.
---
For everyone in the world whose heart has not blackened and shrivelled beyond repair, nothing boosts your mood quite like a new family addition in the form of a dog. That is until you have to wake up at the crack of dawn to let that needy, opposable-thumbless mutt out. New dog owner and Raspberry Pi enthusiast David Hunt has rigged himself up a highly creative solution: a door that automatically unlocks at your dog's bark — or as he's dubbed it, Pi-Rex.
---
Smart Locks are now a thing. Believe it or not. UniKey arguably kicked off the whole craze last year when it appeared on the TV show Shark Tank, then Lockitron got some buzz and just last week August launched its smart lock. This week its a camera-equipped smart lock from Goji that comes with 24/7 customer service.
---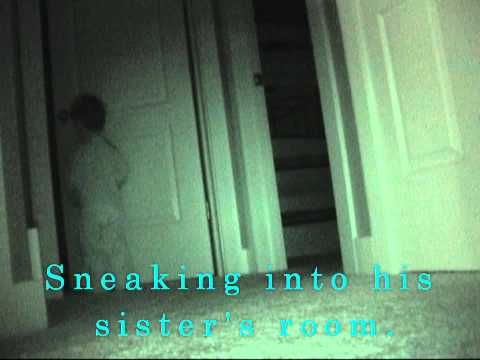 Here is the most adorable theft ever. A small child figured out how to use nail clippers to pick the lock on his eight-year-old sister's door so that he could steal a stuffed animal at night. His parents set up a baby camera to see the incredible "crime" go down.
---
Lockpicks aren't just for hooligans and delinquents; there are just as many perfectly understandable, respectable and not-at-all-delusional cases in which you'd need to break into your ex-girlfriend's house in the middle of the night while she's out of town. And Tinker Woodworks has just the tool for the job.
---