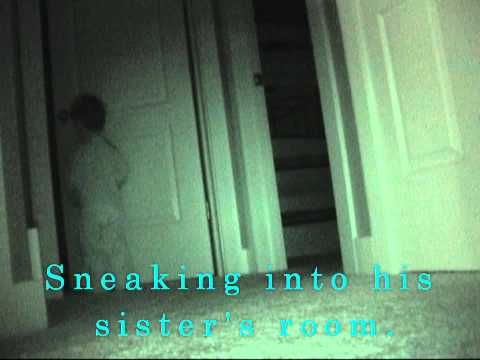 Here is the most adorable theft ever. A small child figured out how to use nail clippers to pick the lock on his eight-year-old sister's door so that he could steal a stuffed animal at night. His parents set up a baby camera to see the incredible "crime" go down.
---
Lockpicks aren't just for hooligans and delinquents; there are just as many perfectly understandable, respectable and not-at-all-delusional cases in which you'd need to break into your ex-girlfriend's house in the middle of the night while she's out of town. And Tinker Woodworks has just the tool for the job.
---
If you're prone to losing your keys and locking yourself out of the house when you get home, you'll want to pay attention to this brilliant home mod by YouTuber oggfaba. Using hardware and timber you can easily find at any home improvement megalopolis, they created a near-invisible secret door that perfectly blends in with the exterior of their house.
---
Earlier this year, a team of researchers announced that it was possible to hack the keycard systems used in millions of hotel rooms using $US50 worth of parts. Now a recent spate of hotel break-ins is being attributed to the attack.
---
If you're tired of digging out your house keys when you get home, take a look at this brilliant workaround by Piet De Vaere. He hacked his doorbell to listen for a secret sequence of button presses that automatically unlocked the gate in front of his house. As long as you've got a great memory, you can shed a few of the keys in your pocket.
---
To crafty thieves, a bike locked up on the street looks like free money. Even if you're using one of the finest locks in the world, your bike is still pretty easy to jack. We proved it with an angle grinder, and our friends at Popular Science have just proved it with science.
---
Was the last number 23 or 32? Wait, is this even my lock? If you've ever been late for class or stuck at the gym because of a frozen analogue combo lock, you're in luck. With this digital directional lock, it doesn't matter if you can't memorise a string of numbers — you just have to know left from right.
---
This Master Lock dialSpeed ditches the old combination wheels of yore and flimsy directional joysticks of two years ago for something more techy: an electronic directional interface that's more like a d-pad than a lock. You can customise the code, create multiple unlock codes, and if you've forgotten 'em all, use a master code.
---