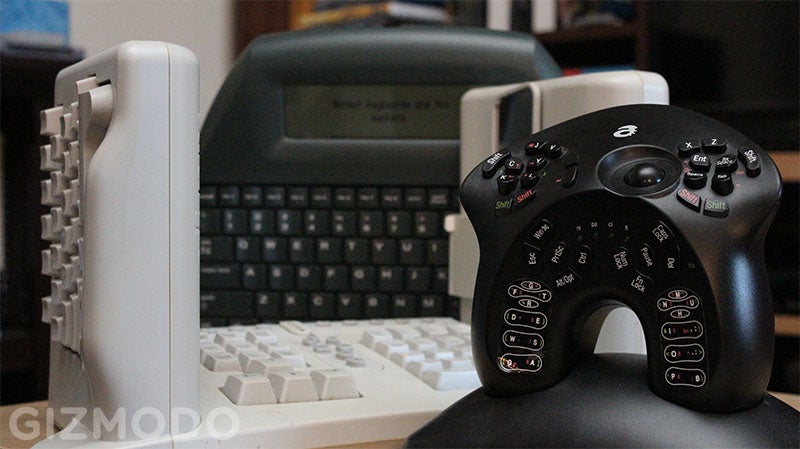 Your keyboard is boring — completely practical, functional, useful even, but also awful, boring and stupid. You just don't know it yet. I learned about boring keyboards in college, when a nasty case of carpel tunnel syndrome threatened to silence my fingers forever. Then, one day, my father lent me a ridiculous vertical keyboard that changed how I think about typing. Now I can't stop collecting oddball keyboards.
---
Thanks to the reopening of a key hiking trail, a lot more people will now get to take pictures of the famous Hollywood sign. It wasn't always like this. Over the years, the iconic word-on-a-hilltop has been altered by everyone from pot heads to protestors to say things other than "Hollywood". Some of them are pretty funny.
---
They say that it's all fun and games until somebody loses an eye. Technically, the same applies to skull fractures, poisoning and third-degree burns. Throughout history, toy makers have designed some truly brutal products (lawn darts, anyone?). But with modern-day lawsuits, you'd think we would have curbed that problem. Yet, in their fervour to create the next Slinky, Etch A Sketch or Tickle Me Elmo, toy manufacturers continue to put dangerous product designs on the market.
---
With the release of Surface, Microsoft is taking a serious dive into the wide world of hardware production. But this isn't the first time Microsoft has gone down that road. In fact, Redmond has racked up a pretty impressive catalogue of devices. Here's a list of all of them.
---
---