If you were anywhere near Melbourne last night, you could have been fooled into thinking it was the end of days playing out in the skies above your fair city. A lightning storm of biblical proportions wreaked havoc on the city last night, destroying a house and damaging power infrastructure. As the sun rises on a city still mostly intact, people are sharing some amazing photos of what they saw.
---
Because batteries have a limited shelf life, that torch you've been saving for an emergency might not actually work when you need it to. So instead of stocking up on candles, grab a couple of these tiny emergency lights from Eton that simply need you to add water to keep them lit for three full days.
---
Deck the halls, deck your desk, and charge your iPhone or iPad this Christmas with a USB Lightning cable featuring festive LED bulbs along its length — even if Christmas is months away. It's the easiest and most useful way to bring holiday cheer wherever you go, even if those 10 power-sipping LEDs mean your device is most likely going to charge just a little slower than normal.
---
It was widely assumed that when Apple bought Beats a few months ago we'd soon see a set of Apple-branded headphones that connected directly to the iPhone or iPad's digital Lightning port, instead of the analogue headphone jack. But it seems like Philips has actually beaten Apple to the punch with its new Lightning-friendly Fidelio M2L ear goggles for iOS devices.
---
Briefly: Stunning photo of a lightning striking an Boeing 777 that seems to be in the middle of a perfect rainbow, taken by German photographer Birk Möbius. The image was captured yesterday from an aerodrome in Taucha, Germany. Check out the zoomed image to see the plane being hit by the lightning.
---
If you happen to drive through Albertslund, Denmark, starting next month, you could become part of a massive experiment on the future of street lighting. The Copenhagen suburb is getting hundreds of smart lamps connected to all sorts of sensors. It makes sense this would happen in Albertlunds — a suburb already known for its historic street lamps.
---
Gina Hyams was in a Southwest airliner circling the Denver airport when she captured this beautiful shot of a pink lightning striking the fields of Colorado surrounded by rain.
---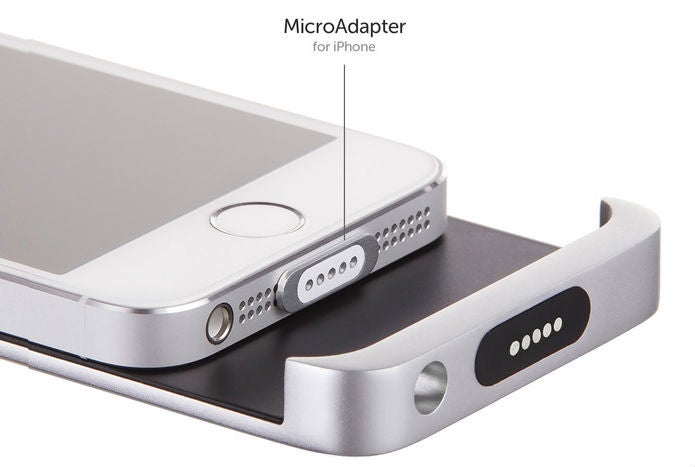 MagSafe is really wonderful tech, the MacBook's most underrated feature. Wouldn't it be great on the iPhone too? That's what the Kickstarter for a charger and battery pack called "Cabin" is shooting for. And even if it never actually happens, it's a nice fantasy.
---