If you happen to drive through Albertslund, Denmark, starting next month, you could become part of a massive experiment on the future of street lighting. The Copenhagen suburb is getting hundreds of smart lamps connected to all sorts of sensors. It makes sense this would happen in Albertlunds — a suburb already known for its historic street lamps.
---
Gina Hyams was in a Southwest airliner circling the Denver airport when she captured this beautiful shot of a pink lightning striking the fields of Colorado surrounded by rain.
---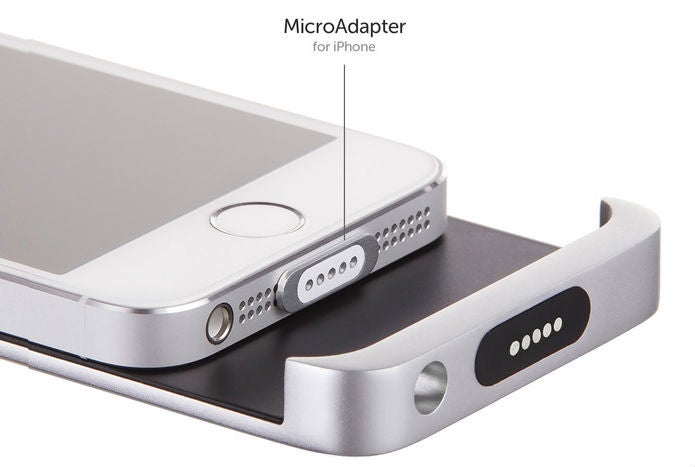 MagSafe is really wonderful tech, the MacBook's most underrated feature. Wouldn't it be great on the iPhone too? That's what the Kickstarter for a charger and battery pack called "Cabin" is shooting for. And even if it never actually happens, it's a nice fantasy.
---
Did you know that a lightning strike emits a broadband pulse of radio waves that can be detected thousands of miles away? It's that phenomenon which allows a website called Blitzortung to show lightning strikes as they happen all around the world, in real-time. If you thought it was hard to tear your eyes away from the World Cup, this is somehow even more entertaining to watch.
---
There's a new weapon in the war on lost — or escaped — charging cables. Nomad Goods, who've already come up with a clever way to keep a charging cable on you at all times, has just revealed its new NomadClip which is, in a way, like a handcuff preventing your Lightning or microUSB charging cable from going missing.
---
Boom. A couple was driving their pick-up truck on a fairly empty highway when the weather gods decided that their car would be a great target for a direct lightning bolt strike. According to the couple, after getting hit the car's airbags popped out, the electrical system was destroyed, the car door's locked and black smoke started filling the car.
---
It's widely assumed that printer manufacturers make all of their money from expensive replacement ink cartridges, not the hardware. Perhaps the same can be said for smartphone makers, given how often their USB charging cables break. But you can put an end to constant replacements with these MOS Spring cables that are reinforced six ways from Sunday.
---
Getting struck by lightning might seem like one of those impossible things more or less relegated to the world of idioms, but the truth of the matter is that it's a lot more likely than we'd want to believe. So just in case, The Art of Manliness has created this handy little infographic on how to maximise your chances of survival should lightning actually strike.
---