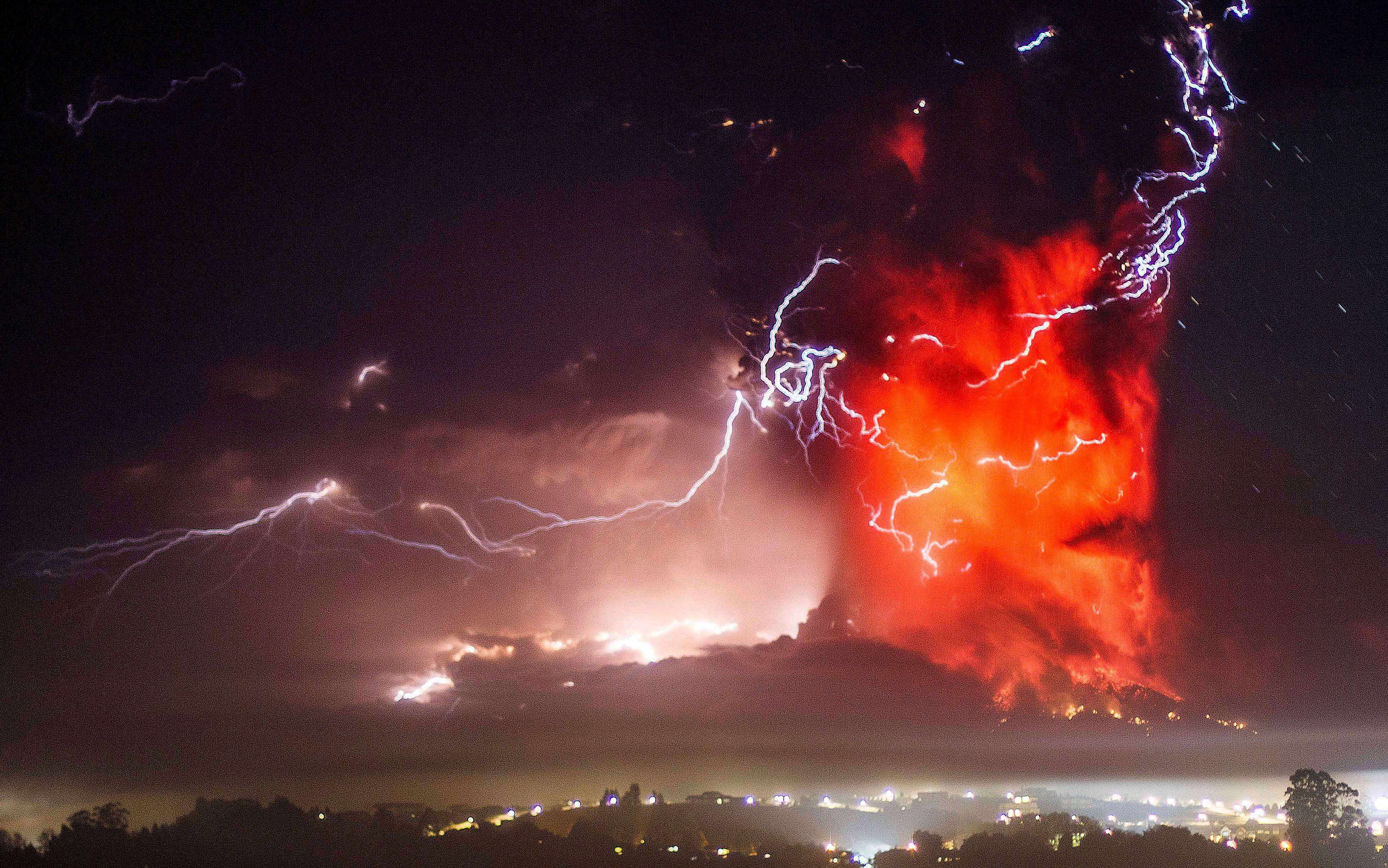 ---
There are already cars on the road with intelligent headlights that can sweep left or right to improve visibility as a vehicle steers into a turn. But Opel/Vauxhall, a European subsidiary of GM, are developing next-generation headlight systems that can keep track of where a driver's looking, and automatically re-direct the lights in that direction.
---
Video: Volcanic lightning is one of those crazy, Old Testament-type phenomenons that makes you think that maybe hell is hidden under Earth. We've seen crazy photos before, but here it's captured on video by Marc Szeglat. He was chasing down the Sakurajima volcano as it was erupting in Japan and got this awesome footage.
---
There is no shortage of tiny USB charging and sync cables available for your smartphone, but the makers of the aptly-named WonderCube have managed to squeeze a surprising amount of functionality into a tiny one-inch cube you'll never want to leave home without.
---
Just a few weeks ago at CES FLIR announced an updated version of its FLIR ONE thermal camera for smartphones with a compact new form factor similar to the Seek Thermal. And to keep the smartphone thermal camera arms race going, Seek Thermal has now returned fire with its new Seek XR that introduces an optical zoom feature letting you spot targets up to 600m away.
---
Because you don't necessarily want to put up with the droning sound of your air conditioner all summer long, a ceiling fan can be almost as effective at cooling your home by keeping air circulating. But for those rooms where the blades of a ceiling fan just won't fit, or where you think they just look downright garish, these pendant light fans from Kichler are a brilliant alternative.
---
If you're regretting your decision to save a few hundred bucks on your iPhone or iPad by opting for the smaller 16GB model, there are ways to boost your smartphone's storage capacity. But because swapping in a larger microSD card just isn't an option in the Apple world, you'll have to settle for an external storage solution. And while there are lots of Lightning-friendly flash drives already on the market, the iBridge from Leef features a clever curvy design that wraps around behind your device in an attempt to be less intrusive.
---