For electric vehicles to truly supplant their gas-guzzling predecessors, there needs to be as many charging stations on the roads as there are gas stations — if not more. So BMW proposes upgrading the street lights that already line roads everywhere with charging capabilities and energy-efficient lighting.
---
Most of us have come to terms with the fact that we won't be floating to work on a hoverboard anytime soon. But that doesn't mean our lives have to be completely devoid of levitation. Not when Simon Morris is Kickstarting an amazing floating lightbulb that actually lights up while it hovers above its base.
--- ---
There's no shortage of fancy lamps on crowdfunding sites like Kickstarter, but the Lunaluxx looks like it truly brings something unique and innovative to the table, or your desk, or your bedside table. It uses a small floating disk that glows brilliantly when hit with an invisible blue LED from underneath.
---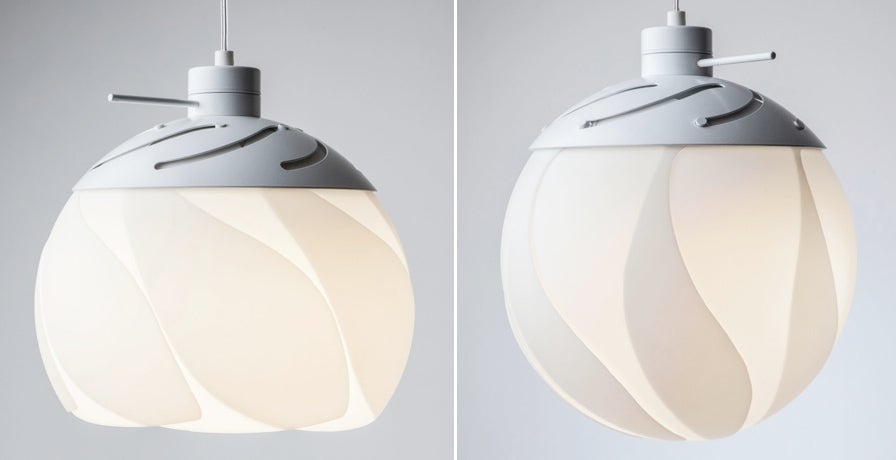 Mother Nature has had a lot more time to perfect her designs than we have. And since she hasn't bothered patenting a single one, we're free to not only use her creations as inspiration — but to straight up steal them. So if you're trying to create a pendant light with an adjustable beam, there's no reason not to just rip off how the pedals on a flower open each morning.
---
Los Angeles recently converted 140,000 of its street lights to energy-efficient LEDs — the largest such upgrade in the world. Now a new partnership with lighting giant Philips will allow the city's Bureau of Street Lighting to wirelessly manage all those street lamps, similar to the way its Hue system allows you to control the mood lighting in your home.
---
Philips' Hue line of bulbs and other smartphone-controlled lighting accessories have been some of the more popular and successful home automation products of the past few years. They're easy to setup, easy to customise, and now easy to use anywhere you need thanks to the new Philips Hue Go — which is powered by a rechargeable battery.
---
Continuing the recent decorating trend of glowing stuff smashing through walls we now have three of the most popular Star Wars characters joining the fray. Designed more for kids or gaming rooms these 3D heads are completely self-contained so there's no unsightly power cords to be hidden, and thanks to LEDs inside they always remain cool to the touch.
---
The maze that Pac-Man has to navigate in his quest to gobble up all those pellets is nothing compared to the laundry-covered floor that most of us have to tip-toe through on our way to the bathroom in the middle of the night. And while the ghosts in Pac-Man serve as a hindrance, this colour-changing pixelated lamp will actually help you get around in the dark.
---