A team of researchers has developed a new light-emitting fibre than could be woven into fabrics, providing flexible smart fabrics than can illuminate themselves.
---
Several weeks ago, the internet lit up with the colourful image shown above, accompanied by headlines claiming that physicists had accomplished the extraordinary: We'd finally managed to see light as both a particle and a wave at the same time. But…this isn't exactly true.
---
What you're looking at here is a major breakthrough. The image reveals a property of light that has never been witnessed before by human eyes, though we've long known about it. But at last, thanks in an ingenious imaging experiment, we can now see how light behaves as a wave and a particle at the same time.
---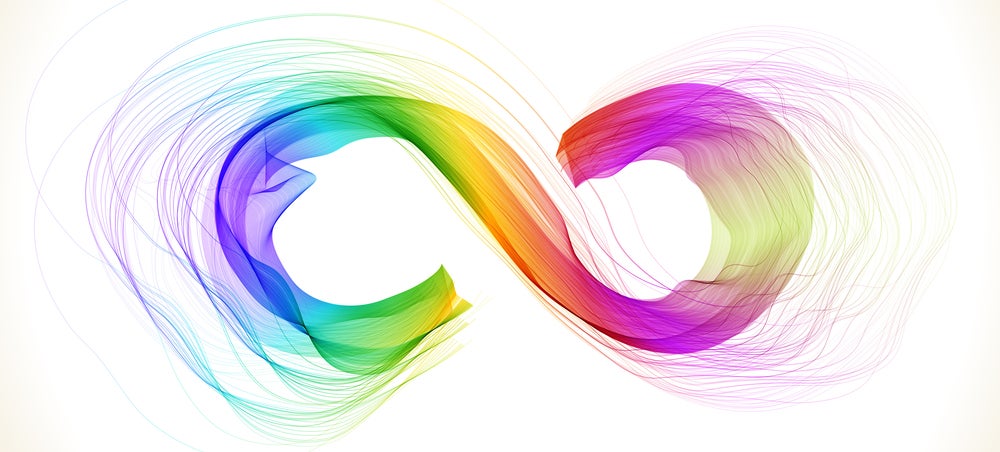 ---
The technology available to image light as it moves through space continues to advance. Recently, we saw a new high-speed camera capture a small pulse reflected from a mirror; now, it's possible to image the entire flight path of a laser as it bounces around a laboratory.
---
Slow-motion photography is cool and all, but now a team of scientists has decided to use high-speed photography to track light as it travels through space. In this GIF, you're looking at a pulse of light hitting and bouncing off of a mirror. Really.
---
This is called Schlieren optics, a cool technique that allows us to see how invisible air moves. Thanks to the difference of density between hot and cold air, light changes speed, bends and creates visual distortions. Exactly the same thing that happens in the mirages but captured in a controlled environment.
---
This is the video for the Cathedrals' song "Unbound". It's lovely! And the way the light cubes in the background pair up with the music is no accident — there's some really cool tech behind it.
---
There's pretty good chance you have a piece of this year's physics Nobel prize-winning invention in your pocket. The blue light-emitting diode (LED) is found in the screens of millions of phones as well as our bright, new energy-efficient LED lightbulbs. Today, the Nobel Prize in physics was awarded to the three scientists who made this revolutionary discovery.
---