Loading page
Video: I don't know what 1000 suns actually looks like in real life, but I would imagine it's probably something like lighting up this 20,000 watt light bulb to full, world-scorching power. It's that eyeball-burning and -blindingly bright. Photonicinduction tested this 20kW Halogen light bulb that's used for large scale film sets indoors — where it can flood out an entire room in white light — and outdoors — where it can pretty much turn night into day. I'm not even joking.
---
Video: I don't know how these tiny dancers got trapped inside this spinning zoetrope but it's the only explanation I can come up with for this incredible light animation. Their movements are so smooth, and the shining light captures the grace of their dance so well that I'm sure some sort of magic has to be at play here.
---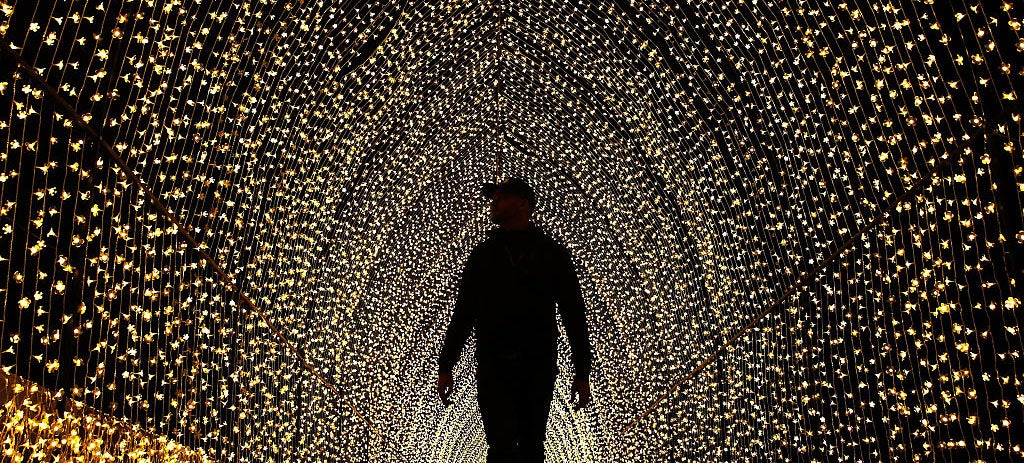 ---
Video: There's no pot of gold at the end of the rainbow but there are some colourful visuals that you can trip out on if you can figure out how to stare the right way. Here's a video that supposedly shows a camera gliding through the spectrum of a rainbow and making its way through ROYGBIV backwards.
---
Loading page