Loading page
Thanks to strict government regulations, inefficient lighting in homes has quickly becoming a thing of the past. While compact fluorescent lamps (CFLs) have been around for a while, the far more efficient technology of LED lighting is now cheap enough to justify an upgrade. But which brands offer the best efficiency?
---
One of the most effective ways to protect your home while you're travelling is to simply make it look like you're not actually away. But instead of wrangling timers, or having the neighbours stop by, these new BeON smart bulbs will automatically learn your daily routines and keep turning lights on and off in your absence.
---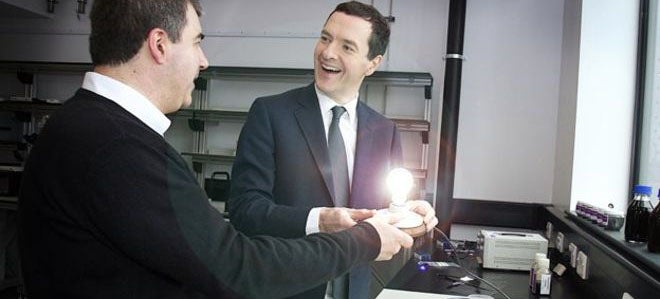 ---
LED bulbs are not only long-lasting and energy-efficient, with a clever combination of red, green and blue diodes they can also be tinted to almost any colour letting you set the perfect mood in a room. But colour-changing bulbs tend to be expensive, so with its new Bolt, Misfit stripped away unnecessary features to nail a very reasonable $US50 price point.
---
Smart bulbs ain't cheap, but GE has decided to enter your smart home with a new LED bulb called Link, which promises to make intelligent lighting cheaper. Well, a bit cheaper at least.
---
Conventional incandescent bulbs are increasingly illuminati non-grata in the US, but there was once a time when they played a vital role in not just lighting American homes, but also protecting the country itself from alien invasion.
---
If remembering to keep an emergency torch charged is beyond your responsible capabilities, here's a great tutorial on how to make another backup light source that never needs power or batteries. Over on Korea-based Hobby Design, there's a relatively simple step-by-step guide on how to make these glowing silicone light bulbs that should provide enough light to help you find your way around during a power outage.
---
Loading page