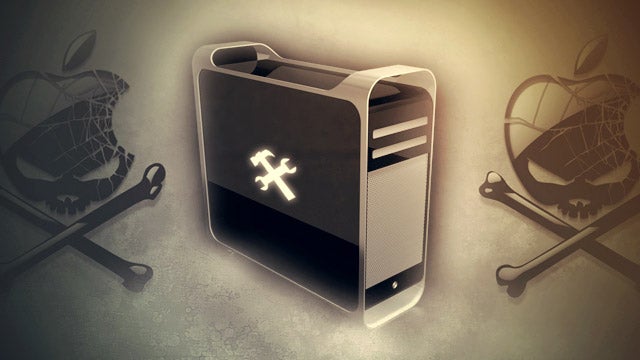 Apple's Mac Pro is an absolutely stunning machine. It has world-beating specifications, but its cylindrical, central-blower-fan-forced design also redefines what a desktop or workstation computer looks like. If you don't care so much about the grace and elegance of your video- or data-crunching PC, though, there's a cheaper way.
---
FINAL ROUND! Good news developers: you still have 7 days (and a whole weekend) to chase your dream. Simply submit your new app to the Windows Store (even if it's an Android or iOS port) and you could win the chance to present your app to thouseands of industry-types at Microsoft's TechEd 2013 on the Gold Coast. Then there's the HP laptops, Xbox bundles and Microsoft peripherals that we're also giving away…
---
Fancy an evening networking with your peers, beer, food, trivia and prizes? Thanks to the Microsoft Windows Server 2012 team, Gizmodo's sister site, Lifehacker, is hosting a one-off meetup for IT professionals in Sydney this Thursday November 15!
---
Apple released iOS 6 this week, bringing a handful of new features to iPhones, iPads, and iPod touches. While they defined many of the flagship features, several were left unsaid. These are our 10 favourite secret features in iOS 6.
---
I just bought a new computer and, seeing as hardware failure rates are pretty high these days, I want to make sure it isn't going to suddenly die on me in the middle of an important project. Is there anything I can do to ensure it isn't a dud? Sincerely, Paranoid Computer Buyer
---
---
Can't decide which carrier to get an iPhone 4S through? Over at Lifehacker, table maestro Gus has done the work of sorting out the currently available iPhone 4S plans in a user-adjustable way. Head over there to sort out which plan suits you best. [Lifehacker]
---
Having launched in Europe in late July, Australia has today become the second region in the world to get access to the official BBC iPlayer iPad app. The app itself is free, and includes access to ten hours or so of sample content: for ongoing access to the full range of iPlayer content, you need to pay either $9.49 a month or $89.99 a year.
---