Loading page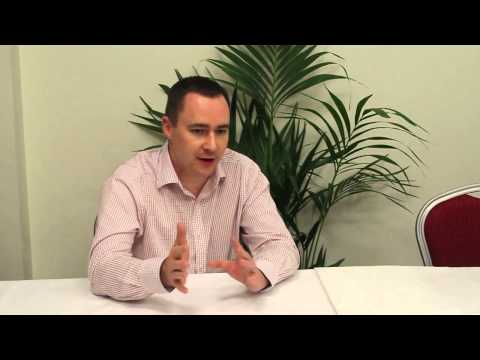 Windows Server: Windows Server 2012 launched last week and made its official debut yesterday, but what are the key new features? We sat down with Phil Goldie, server and tools business group lead at Microsoft Australia, at TechEd Australia 2012 to discuss what's been added in the latest release.
---
Office 2013 has a stack of new features, including options for use on touchscreens. Check out how some of those options work in this video.
---
Windows 8 has seen a major interface overhaul, and one benefit of that approach is that apps can be coded relatively quickly. Five development teams built Windows 8 app prototypes at the AppFest event at TechEd Australia 2012, and shared their tips on how to effectively build for Windows 8.
---
TechEd Australia 2012 runs over four days, but there are months of work behind the scenes to make it happen for the 3000 attendees. We sat down with Jeff Alexander, Microsoft's IT Pro evangelist, to discuss the technical challenges of running a conference on this scale.
---
Apple's media-streaming technology, AirPlay, is a great way to stream devices across your home, but it only works on Apple-approved destinations out of the box. Here's how to make your entire home AirPlay-compatible, so that whether you're using Windows or Mac, Android or iOS, XBMC or another media centre, you can stream media seamlessly between each.
---
At 9pm PST (3pm AEST), Internet Explorer 9 will officially launch as the latest and greatest browser from Microsoft, and like IE8 before it, it takes another big step closer to competing with other modern browsers. IE9 introduces a new streamlined interface, improved performance, Windows 7 integration, and more.
---
Making your kitchen more efficient isn't that different from hacking your workday—decide what you actually do, and trim the resistance to doing it. Here's how you can upgrade your kitchen with a pen, a few hours, and fairly cheap upgrades.
---
Anyone who's dieted knows how difficult sticking to it is. Most diets aren't one-size-fits-all, and even if they were, it's hard to skip that second slice of pie now when you won't notice the effects for weeks. Technology to the rescue!
---
While it always helps to start by taking better photos with your smartphone, should you end up with a subpar image you're not out of luck. Here's how to make it look like your photo came from a nicer camera.
---
Loading page