Loading page
So, you thought Canon had some ridiculously large lenses. The truth is, it ain't got nothing on the former Soviet Union, which came up with this fearsome beast — a 158kg, 1.3m lens for its spy satellites. Oh yeah, it's also for sale.
---
Video: When you're trying to convince photographers that an $15,000 camera lens is a worthy investment, sometimes you need more than a list of specs. So Canon created a short stop-motion video of its EF 200-400mm f/4L IS USM lens disassembling itself and revealing all of its wonderfully complicated internal components.
---
Technology is strange. As some things get smaller, like smartphones, others grow in size… like smartphones. OK, bad example there. How about camera lenses? Sure, advances in optics have allowed us to cram three (and a billion) lenses into one, but when it comes to taking photos, sometimes you just can't compromise. And Canon's rumoured 28-560mm EF doesn't sound like it will compromise, at all.
---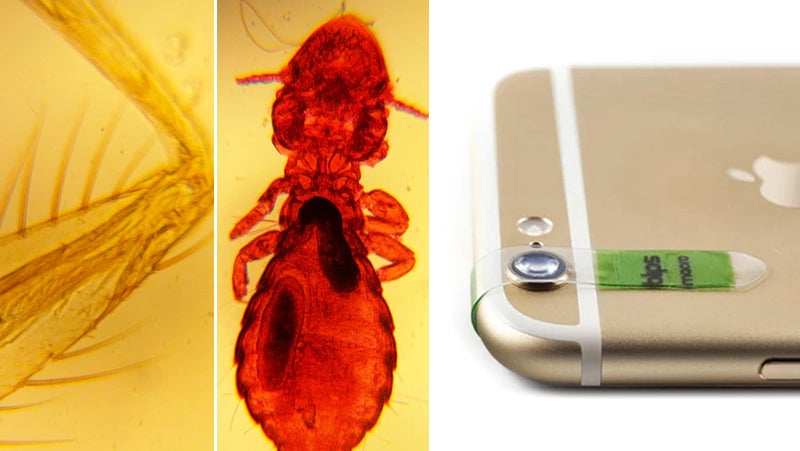 Lens accessories for smartphones are by no means a new idea, but they're often clunky, awkward to use, and far from something you'd want to try and squeeze into your pocket. These Blips lenses are a different story: They attach to your smartphone like a piece of tape, and are slim enough to carry alongside your credit cards.
---
Properly lighting a tiny subject when doing macro photography is tricky since your camera ends up so close to it. A ring light surrounding the lens is one solution to the problem, and it looks like Canon might soon be releasing a macro lens featuring an LED ring light built right in.
---
Canon has its red-ringed L lenses for professional (read: cashed-up) photographers, and Nikon has its own gold-ringed competitors. Sony's the newest entrant into the ring (ha, get it) with its G Master professional lenses; the first three pieces of likely-very-expensive glass for its full-frame E-mount cameras fill two of the three most-demanded focal length ranges for serious snappers.
---
They say the best camera is the one you have with you, but sometimes the fixed lens on your smartphone can limit your creativity. So Zeiss, makers of some of the finest camera glass out there, is finally making high-quality external lenses for the iPhone 6s including a telephoto, a wide-angle and a zoomable macro option.
---
Feeling constrained by your camera's kit lens? Want to get up close to the action, to capture a time-lapse video, to capture a beautiful Brenizer method photograph? There are a few things you can do in your camera's settings, and a few different lenses you can try out, that can supercharge your photography and expand your skills.
---
Loading page