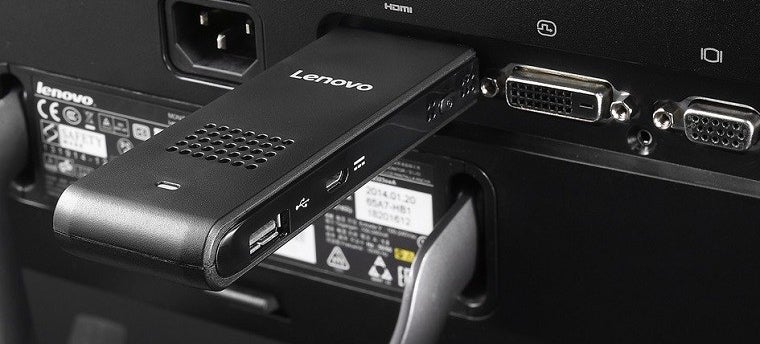 The computer-on-a-stick is not a new — nor always terribly successful — idea. But that hasn't stopped Lenovo, which has announced its own stab at the concept: the Ideacenter Stick 300.
---
---
During Tech World 2015, Lenovo showed off a new concept smartwatch dubbed the Magic View that boasts a second LCD display. This allows the user to view magnified images by holding it up to their eye like a futuristic nickelodeon. We checked out a prototype of this intriguing new device on the Tech World showroom floor. Read on for our early verdict.
---
Lenovo today announced a new collaboration with Microsoft that will see Windows 10's Siri challenger, Cortana, enhanced with a new propitiatory search platform. Dubbed REACHit, it will allow Cortana to search and locate difficult-to-find content across multiple devices and cloud services with a few spoken commands.
---