When the ultimate weapon in the galaxy — even one that's far, far away — is casting a soft glow on your slumbers, how could you possible have a bad night's sleep? A Death Star night light will not only keep the Rebellion out of your dreams, but also the bogie man and that monster living under your bed.
---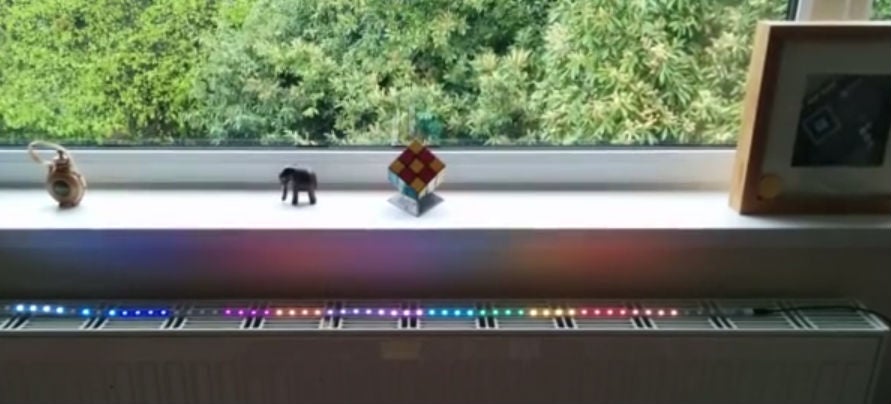 ---
Philips' Hue line of bulbs and other smartphone-controlled lighting accessories have been some of the more popular and successful home automation products of the past few years. They're easy to setup, easy to customise, and now easy to use anywhere you need thanks to the new Philips Hue Go — which is powered by a rechargeable battery.
---
A team of researchers has developed a new light-emitting fibre than could be woven into fabrics, providing flexible smart fabrics than can illuminate themselves.
---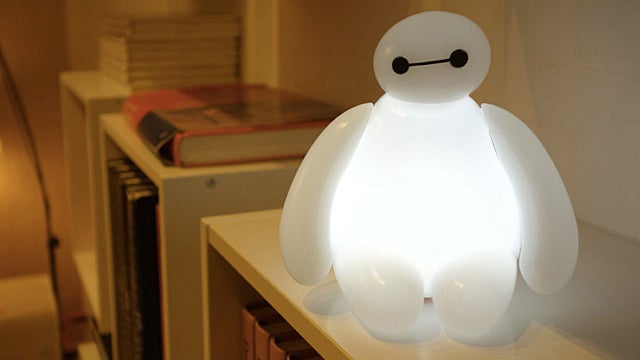 Despite being completely vulnerable to attacks from safety pins, the Baymax robot from last year's Big Hero 6 was just about the best sidekick a kid could have — mostly because it was skilled at treating skinned knees and other injuries. This LED lamp version of Baymax isn't quite as talented, but it can ensure a kid who's afraid of the dark will sleep through the night.
---
Whether you're mining for gold deep in the heart of Western Australia, or trying to find your way downstairs to replace a blown fuse, this retro-styled lantern from Barebones will light the way without needing a single drop of kerosene. Because instead of a flame, it uses a three Cree LED bulbs powered by a rechargeable battery.
---
It might seem like LED bulbs are only for early-adopters hoping to cut down their monthly Con Ed power bill, but come Sunday, the energy-efficient lighting alternative will take centre stage at one of the greatest spectacles on Earth. This will actually be the first Super Bowl to be entirely lit by LED bulbs.
---
Is there anything worse than entombing yourself in a warm sleeping bag only to realise you'll need to face the cold of night again to turn off the lantern in your tent? For those who like their camping on the comfier side, Brunton's new Lightwave Amp can be controlled remotely using a Bluetooth connection to an app on your smartphone.
---
LED bulbs are not only long-lasting and energy-efficient, with a clever combination of red, green and blue diodes they can also be tinted to almost any colour letting you set the perfect mood in a room. But colour-changing bulbs tend to be expensive, so with its new Bolt, Misfit stripped away unnecessary features to nail a very reasonable $US50 price point.
---
There's no point in keeping a stash of emergency torches around your home if the batteries inside them just end up getting stolen for TV remotes and the kids' toys. So the folks who created the original LUCI, a dirt-cheap inflatable solar-powered rechargeable lantern, have tweaked its design for the new Luci EMRG so that it produces a more intense focused beam and can now double as an emergency torch.
---