 If you've ever read the newspaper in a library or a cafe, you've probably used those long wooden holders that help make them slightly easier to wrangle without tearing the pages and impossible to pilfer. But an ad agency in Switzerland found a way to make them even more useful with invisible LED news tickers that enhance the day-old papers with the latest headlines.
---
LED lighting is great. The right bulb gives the same warm incandescent glow you love from a fraction of the energy. But there's a downside: while LEDs make cities look awesome, the most common type of LED lighting dims the ultraviolet trick laundry detergents use to make white clothes look whiter. The future is bright, but it's also kind of dingy.
---
Your average human will buckle under too much pressure, but the more weight you pile on these force-sensing lamps, the brighter they will shine. Designed and built by Kebei Li, a pressure sensor inside the lamps works like a bathroom scale. But instead of displaying weight, they cause a ring of LEDs to burn bright depending on how much something weighs.
---
You can buy lightbulbs with every kind of colour temperature, brightness and finish you can imagine these days. So the need for a lamp shade to diffuse, soften and direct their light is all but unnecessary — unless you yearn for that classic lamp silhouette. In that case, this LED lamp from YOY design is a clever compromise.
---
Common sense dictates that the brighter the lights on your bike are, the more visible you'll be to other traffic at night. But according to research from the University of Oxford's Experimental Psychology Lab, a glowing version of the universal symbol for a bike rider could actually a better way to make drivers aware of your presence.
---
The lights strapped to your bike only keep you safe at night as long as they're visible. When they die, you're just another shadow that drivers barely notice. So not only does the rechargeable Eagle 600 boast a whopping 600 lumens of light, it also has a built-in OLED display letting you know exactly how much longer it will stay lit.
---
Despite being more energy-efficient and longer lasting, consumers keep finding excuses for wanting to stick with ancient incandescent lightbulbs. But with clear glass and a special LED lens that looks like a traditional filament, Philips' latest LED bulbs might finally convince those afraid of change.
---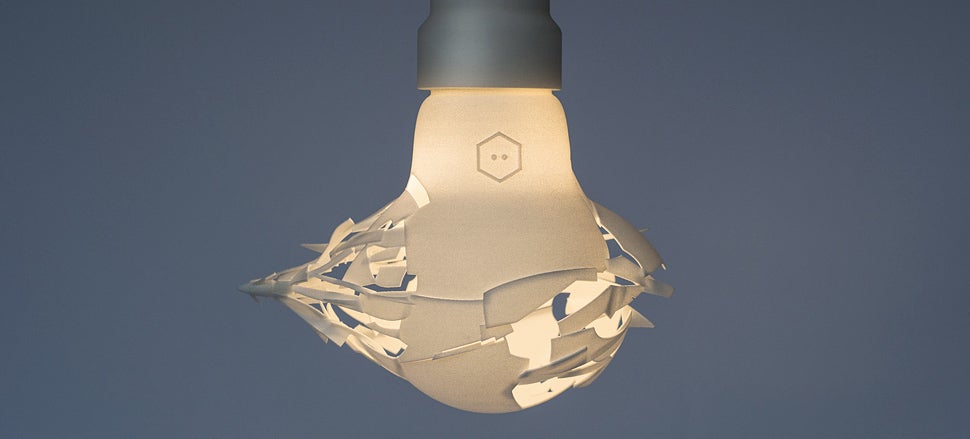 We've all marvelled at those high-speed photographs showing the point of impact when a speeding bullet pierces and shatters a lightbulb. And thanks to a Swedish company called Gässling, those moments are now frozen in time in real life, with a series of pre-shattered bulbs created using 3D printers.
---
A headlamp is the ultimate hands-free flashlight when you're going toe-to-toe with mother nature, but you don't necessarily want to wear one 24/7. For those times when you're hanging out at a campsite, or getting ready for bed in your tent, Blackfire's Clamplight Lantern also seems like a great alternative to trying to strategically position and prop up a flashlight.
---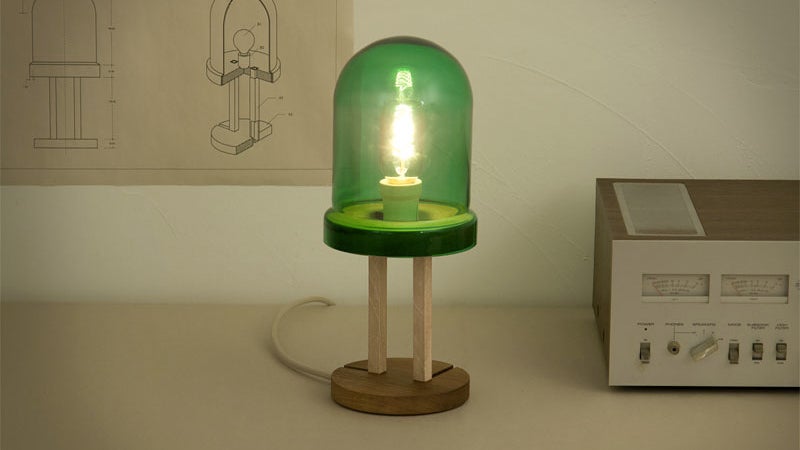 Energy-efficient LEDs have only just started replacing the energy-wasting incandescent bulbs we've been using for decades. But did you know that LEDs date all the way back to 1962? Most people don't, but this modern lamp designed to look like Nick Holonyak Jr.'s original LED design should help educate the masses — or anyone who visits your pad.
---