Charles Townes, the physicist whose work would help lay the foundations for the development of the laser died today. He was 99. His career also ranged far beyond an interest in lasers, into astronomy and a fascination with spirituality.
---
The technology available to image light as it moves through space continues to advance. Recently, we saw a new high-speed camera capture a small pulse reflected from a mirror; now, it's possible to image the entire flight path of a laser as it bounces around a laboratory.
---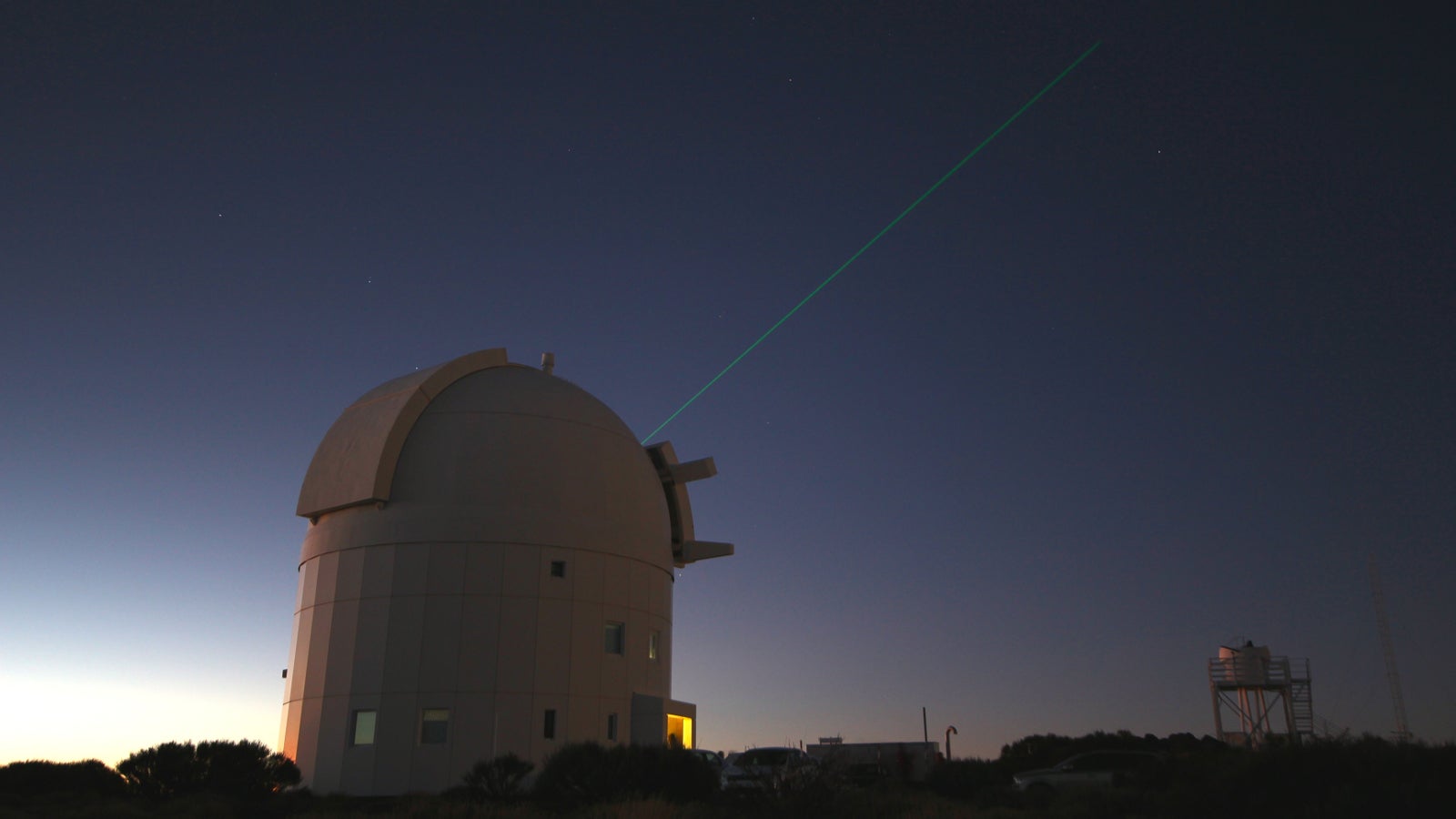 ---
At some point in a child's life they eventually make the connection that a long plastic ruler is not unlike the barrel of a gun, and suddenly maths homework gets a lot more enjoyable as they blast away at imaginary aliens between problems. The folks at Atypyk have taken that idea one step further with a pair of plastic toy ray guns that double as rulers and protractors.
---
Our collective Holodeck-Danger Room fantasies are one step closer to reality thanks to a new acousto-optic device described in the latest issue of the journal Optics Express. It can manipulate laser beams in near real time using nothing but sound waves.
---
Commercial airlines aren't the only planes under attack from shoulder-fired rockets and missiles these days, a number of slow-moving vehicles in the US Air Force have come under increased threat of being shot down. That's why the USAF is outfitting many of them with sparkling laser blasters to confound inbound threats.
---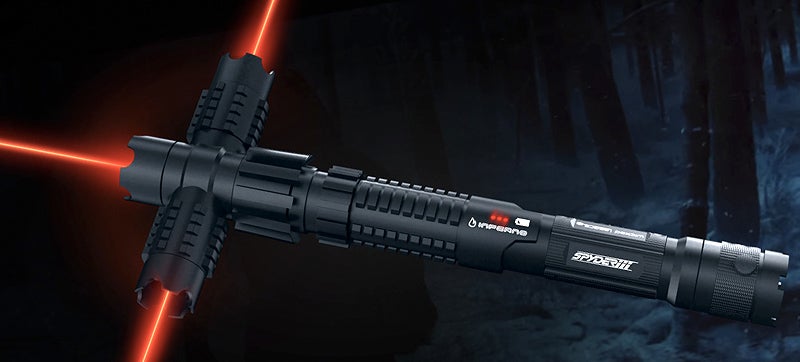 A Wicked Lasers product has long been the closest you can get to a real-life lightsaber, but there are some Jedi weapons better left on the screen. If the tri-blade lightsaber revealed in the Star Wars: The Force Awakens teaser has caught your eye, and safety isn't your utmost concern, with the help of a 3D printer you can now make your own… kind of.
---
Video: After months at sea patrolling the Persian Gulf region, the USS Ponce and its shiny new laser cannon have successfully confronted and destroyed not only an unmanned aerial vehicle but also an incoming speed boat and other moving targets — all without breaking a sweat.
---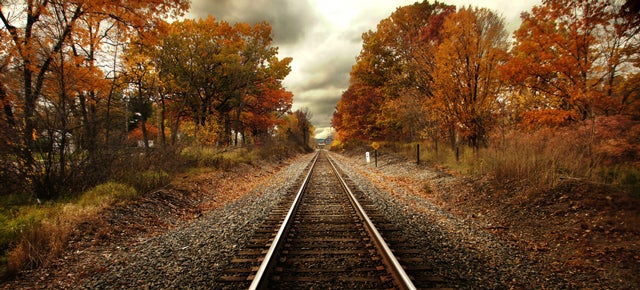 ---