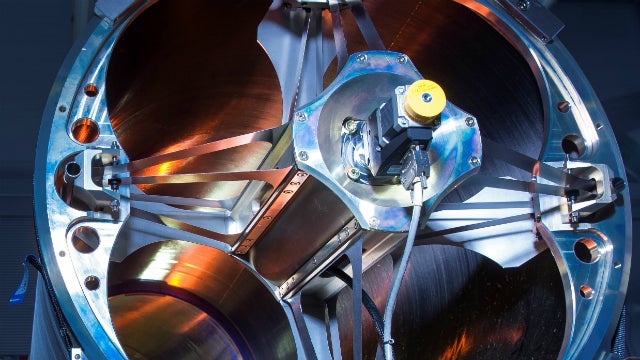 Here comes yet another drone-zapping laser: A German missile manufacturer built this Death Star-like beam to protect world leaders. And it works, too: in a field test, it took down a mini-drone in three seconds flat.
---
Many scientists say that reaching absolute zero is a lot like travelling at the speed of light: impossible. Well, some MIT scientists almost pulled a Doc Brown and got a lot closer to the impossible goal by cooling a molecule to 500 nanokelvins. That's just above absolute zero and about a million times colder than interstellar space.
---
Damn. That laser is something. It's a specially designed LasX proton laser art system that blasts a beam to make art at lightning speeds. The CAD file for the design, called After Sunset, was created by Andy Gikling and was imported to the laser control software and then zapped out onto the chalkboard to etch the design. How cool is that?
---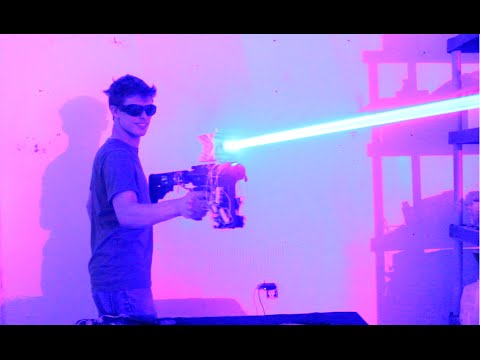 Just because you can make something at home, doesn't necessarily mean you should. Today's example? A laser 'shotgun' that uses a lens to combine eight 5W lasers into something that should definitely spice up your next PowerPoint.
---
What's the coolest thing about any sci-fi action movie? Lasers. There is nothing like a good pew pew that makes movie watchers feel like they're watching a future war battle. Watch Mojo lists 10 of the most awesomest laser gun battles in movies below. Movies that everyone holds dear to their heart like Star Wars and Terminator 2 obviously make the cut.
---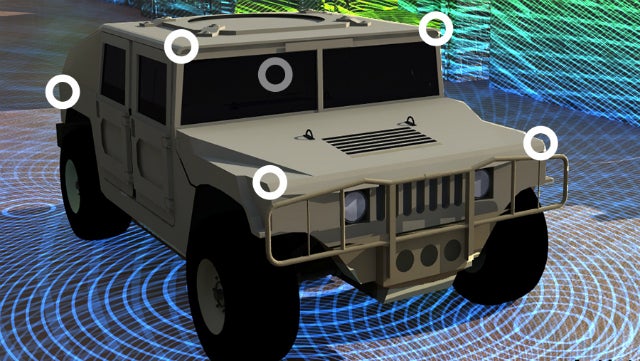 Since self-driving cars don't have drivers, the cars have to perceive their surroundings themselves. Lidar is a great option — it's like radar but with lasers instead of radio waves — but it's big and pricy. However, a new kind of lidar from DARPA could change that.
---
Valve's virtual reality demo at GDC was nothing short of magical — it used fancy emitter technology to let us actually walk around a demo room. It felt so real. Valve calls the tech Lighthouse, and it's kind of genius.
---