It's not just IDF forces and Israeli settlements that come under rocket fire; militant groups have been known to take pot shots at commercial airlines as well — such as when a pair of SAMs narrowly missed an Israeli charter shortly after it took off from a Mombasa, Kenya airfield, in 2002. To protect vulnerable aircraft from future attacks, Israel has developed this belly-mounted laser shield for commercial jets.
---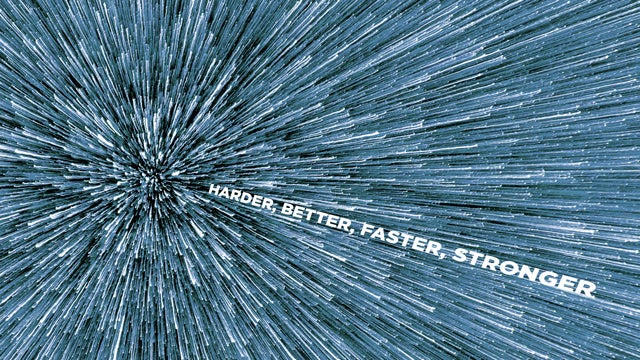 While you weren't looking, the internet got super fast. I'm not talking Google Fiber fast. I'm talking Star Trek fast. Today, it's not just possible to download a movie in seconds. New technology makes it easy to download dozens of movies in fractions of a second. Fast is almost too slow a word to describe such speed.
---
It's much easier for a telescope to see deep into the universe when it doesn't have to peer through the Earth's atmosphere, but getting them into space is expensive. There is a much cheaper solution though, as researchers have actually found a way to make incredibly light mirrors using lasers and polystyrene — aka styrofoam — beads.
---
Cyclists can adorn themselves from head to toe in flashing lights, but it's still possible that pedestrians and drivers won't see them until it's too late. It's a problem the Blaze Laserlight hopes to solve by projecting an early warning signal 16 to 20 feet ahead of a cyclist, so that others on the road will know they're coming in advance — and have time to react.
---
The original Laser Tag game was a huge hit back in the 1980s, though the campy ray guns, clunky helmet and embarrassing sensor vest just aren't fashion forward these days. But it's still fun — which is why ThinkGeek has resurrected the old game, giving it an updated look that includes a stylish windbreaker jacket, smaller sensors and an arm-mounted laser blaster.
---
Forget the sanding, the painting, and all the construction; the worst part of a renovation is having to use a tape measure to size up a room. But if you're willing to cough up $US560, there's now a much better way that almost sounds like magic. It's a smartphone accessory called the Spike that uses lasers, GPS, and other sensors to automatically measure everything in a photo you take. Say wha?!
---
With a breakthrough that will hopefully eventually trickle down to tea kettles, coffee machines, devised a way to boil waterto 600 degrees celsius in less than a trillionth of a second. To put that into perspective, as the folks at DESY point out, one picasecond is to a second what one second is to 32,000 years.
---