Video: After months at sea patrolling the Persian Gulf region, the USS Ponce and its shiny new laser cannon have successfully confronted and destroyed not only an unmanned aerial vehicle but also an incoming speed boat and other moving targets — all without breaking a sweat.
---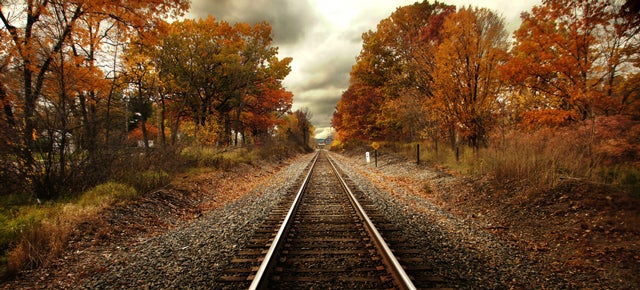 ---
Slow-motion photography is cool and all, but now a team of scientists has decided to use high-speed photography to track light as it travels through space. In this GIF, you're looking at a pulse of light hitting and bouncing off of a mirror. Really.
---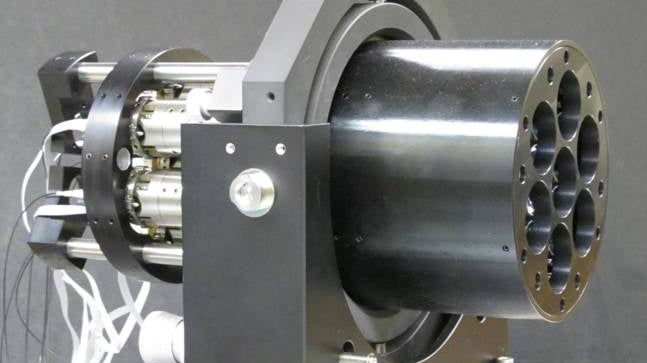 DARPA is going gaga over the pew-pew. The department just awarded a Northrop Grumman a $US20.2 million contract to begin the second phase of its Excalibur Program — one which aims to give the same kind of missile-frying laser cannon that's currently patrolling the Persian Gulf to America's Air Force.
---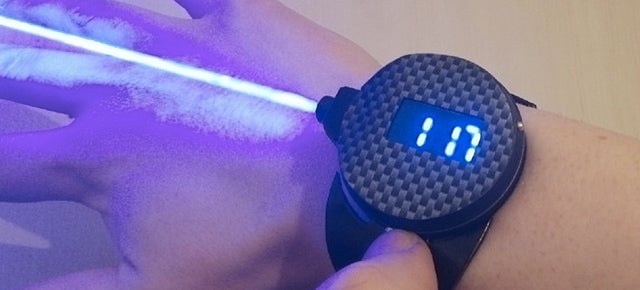 Thanks to some clever special effects, the gadgets that Q creates for James Bond and other MI6 agents are often well ahead of their time. So much so that it's only now, more than 31 years after Never Say Never Again hit theatres, that we finally have a wristwatch with a built-in laser powerful enough to do some damage.
---
After seven years and $US40 million of development, the US Navy has finally sent its prototype laser weapon, one capable of blowing holes clean through UAVs, on patrol throughout the disputed Persian Gulf.
---
Smarter Every Day takes an in-depth look at something super cool: removing tattoos with the help of lasers. The science behind it is fascinating, all the zapping lasers do is basically break down the bigger ink blobs inside your skin and let your body's white blood cells and liver take care of the rest of the removal process.
---
Maybe the solution to touchscreen displays that don't get washed out in direct sunlight is to skip the screen altogether. Researchers at Aerial Burton are working to perfect a new kind of display technology that uses lasers to produce 3D pixelated images that appear to hang in mid-air and are still visible no matter how bright it is outside.
---
When I was a kid, I had a small laser pointer. It chowed down on single cell batteries and did little more than annoy my pets. Now, modern laser pointers, such as the Wicked Lasers that exist for whatever reason, can burn through stuff and shoot a beam all the way into space. Sure, that sounds pretty cool but all of this can be bad news for helicopter pilots.
---