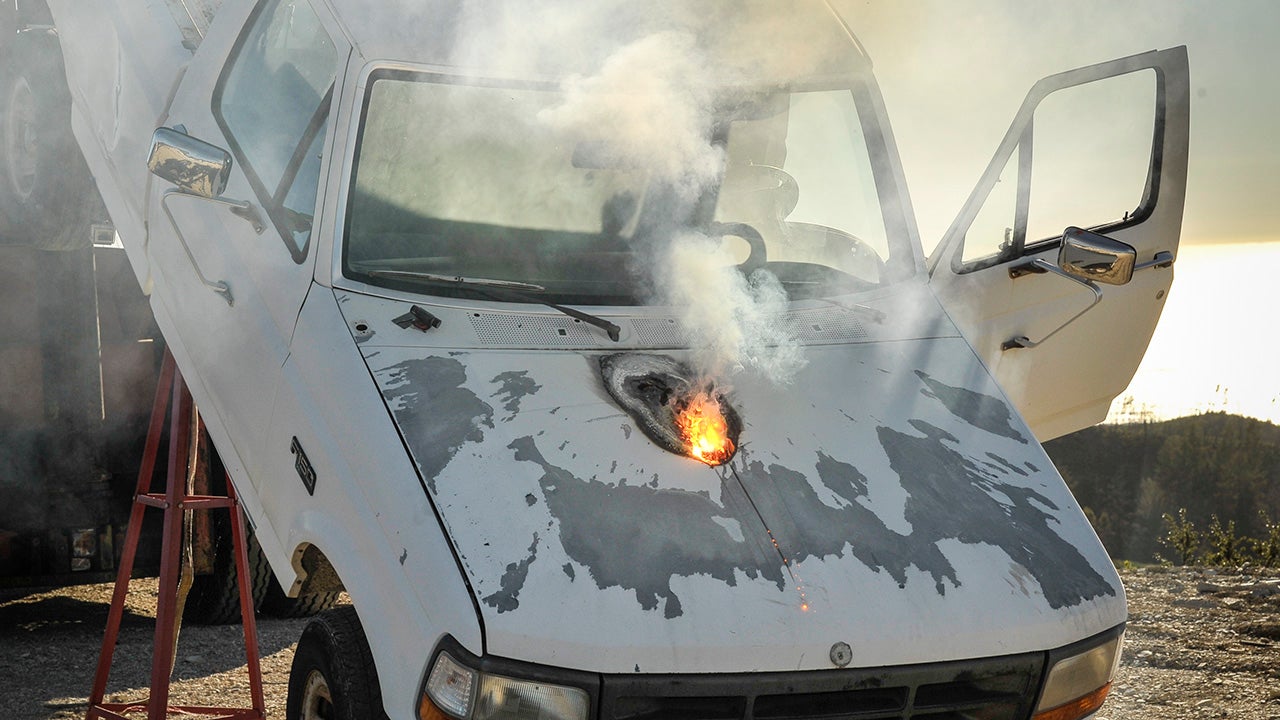 Briefly: Lockheed Martin recently tested its new Advanced Test High Energy Asset (ATHENA) laser — not to be confused with the Navy's laser — on the Ford F-150 pictured above. The weapons system hit the truck's running engine from a mile away. The engine doesn't run any more.
---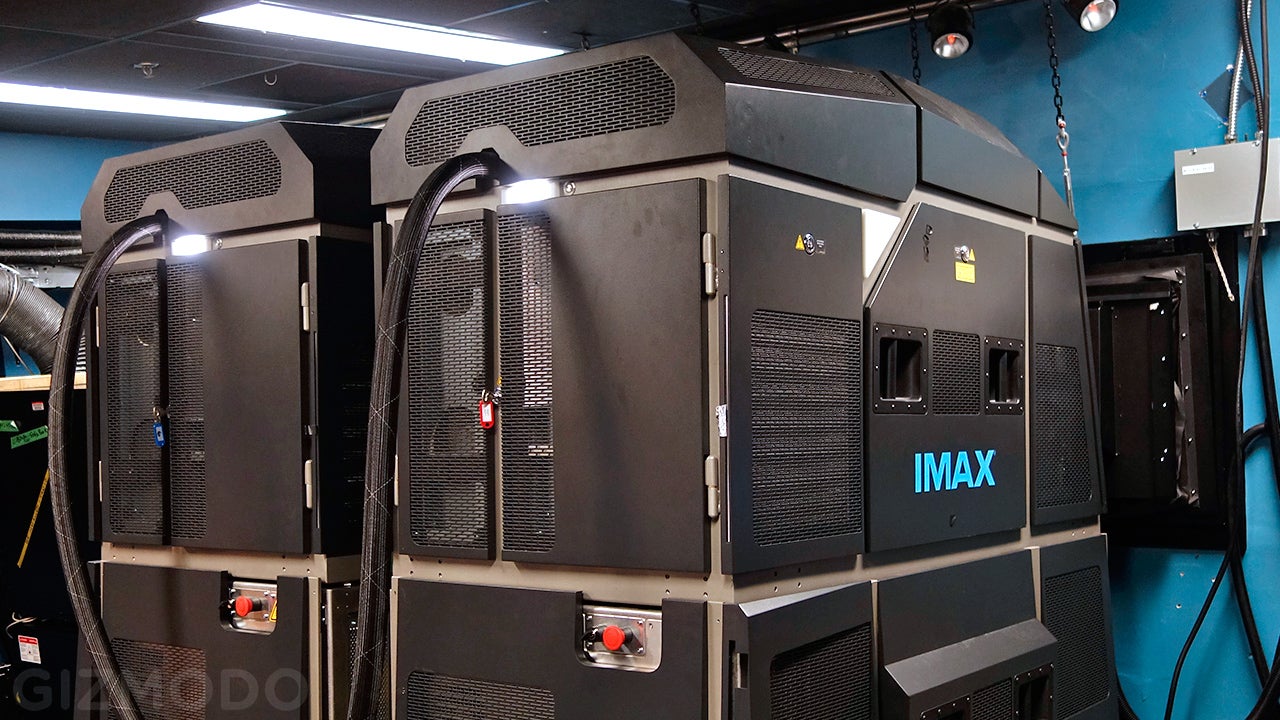 Surround sound and 4K TVs are great for watching movies at home, but there's still nothing like sitting in front of a gigantic screen in an IMAX theatre. I recently got an exclusive first look at the company's next-generation digital laser projectors, and I walked away from the experience wanting to see every single movie remastered and projected using the new technology.
---
Remember US President Ronald Reagan's plan for space weapons in the 1980s? Today, it's little more than a punchline, but it used to be serious business. How serious? Video game serious. Yes, there really was an SDI video game, and thanks to the Internet Archive you can even play it.
---
It's one of the most passive forms of weather on the planet, but fog accounts for countless pileups and accidents on roads and highways because drivers simply can't see the cars in front of them. But this simple bumper-mounted laser promises to help remedy that by shining a bright red line on the road, 5m behind your vehicle, giving other drivers advance warning that you're ahead of them.
---
Charles Townes, the physicist whose work would help lay the foundations for the development of the laser died today. He was 99. His career also ranged far beyond an interest in lasers, into astronomy and a fascination with spirituality.
---