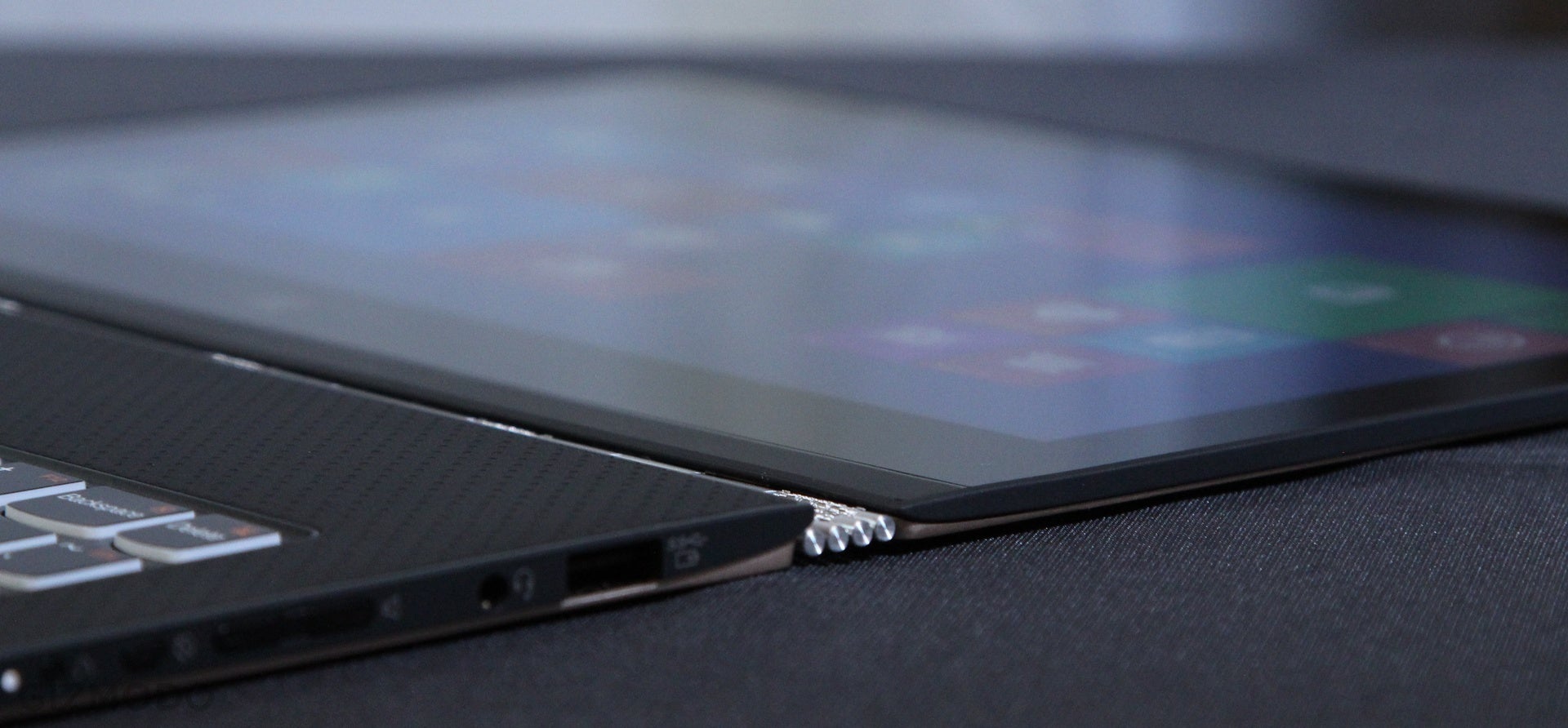 The backflipping Lenovo Yoga single-handedly made laptops cool again. The Yoga 2 Pro added a backlit keyboard and a brilliant 3200 x 1800 QHD screen. Now, Lenovo's going for broke with the third generation of its transforming touchscreen machine. Not only is the new $2200 Yoga 3 Pro thinner and lighter, it has a freaking watch band consisting of 813 precision-machined, hand-assembled components holding up its infinitely positionable screen.
---
Skype just announced a great new feature that should be part of every single app, plugin or digital service you use: When you're actively Skyping, the app's notifications will only go to the device you're currently using. Why didn't this kind of setup become a universal standard, like, five years ago?
---
Windows 8 is weeks away, and to hype us up to fever pitch, Microsoft has released the first ad for the new operating system, filled with random imagery and brief sneak peeks.
---
---
---
A recent Intel survey of 2000 people has found that more than 75% of people believe poor mobile phone etiquette is contributing to the surge in less than polite behaviours. Potentially more worrisome is that 90% of people said they witnessed poor mobile behaviour such as texting while driving. Idiots….
---