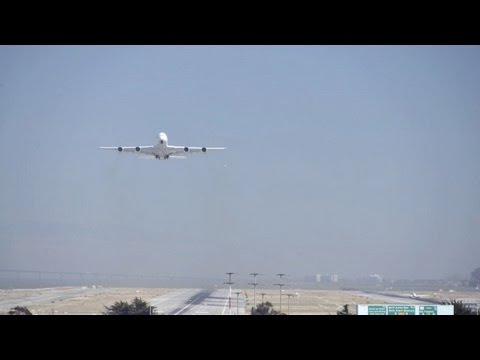 This timelapse video shows the controlled chaos that is aeroplanes taking off and landing at San Francisco International Airport. If you ever played Flight Control on your phone, it's pretty much exactly as impossible as that.
---
The Mars Curiosity Rover is now on the surface of Mars. During the seven minutes of terror that preceded touch down, all the stages had to work perfectly in sync, or the rover would have plunged into the surface. The first critical piece was the parachute.
---
---
Here they are at last. The Lunar Reconnaissance Orbiter has sent photos of the Apollo lunar landing sites. Here you have all of them. I will say it again: Moon landing conspiracy theorists, SHUT. THE. FUCK. UP.
---