You will pretty much always get what you pay for when it comes to technology. Get a cheap device and you can expect a cheap experience. Spend a little extra and get a better experience. Simple. So what are we to make of LaCie's 5big NAS Pro? It's very good, but the price will just about make you faint.
---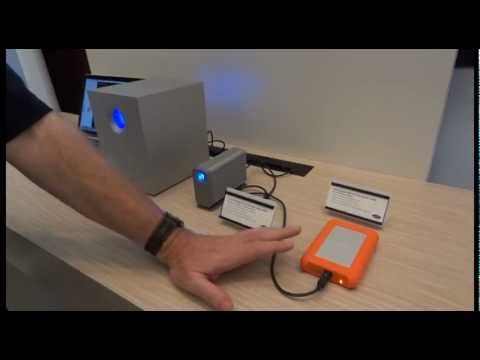 When it comes to storage, there's only one rule: you can never have too much. LaCie has recently added the 5big — a massive five bay RAID storage unit with zippy Thunderbolt for your Mac — to its line-up.
---
LaCie's always had a certain flair for external hard drive design, bringing as much style to its hardware as functionality. But the company appears to have just one-upped its past efforts with the stunning Blade Runner that packs four terabytes of storage into an enclosure that looks like it was sculpted by a renaissance master.
---
Last year LaCie showed up to the Thunderbolt party with its 2big RAIDs that promised capacities of up to eight terabytes. A number we all foolishly oohed and awed at not realising how pitiful it would sound compared to the company's new 5big RAID that tops out at 20 terabytes and speeds of up to 785MB/s.
---
There's probably a term you learn if you're an economics major to describe the point at which your product is so similar to every competitive product that you deep fry it in order to differentiate. Here it is.
---
The problem with little USB jump drives is that no matter how many you own, you've never got one when you need it. You could've have sworn you tossed one in your bag, but when it's time to pass files around, it's not there. That's why we're tempted to keep LaCie's new PetiteKey dangling from our keychains.
---
One household, zillions of files of music, movies and games. Today, LaCie introduced another solution for sharing all of them — the CloudBox. Here are the prices you'll pay in Australia.
---
---
---
Ultra-fast, Apple-only Thunderbolt technology is about to get a little less exclusive. According to CNET, LaCie plans to unveil PC compatibility for the 10Gb/s Thunderbolt during the upcoming NAB 2012 trade show.
---