Briefly: The only thing that could make these Skate Chop Boards a better addition to your kitchen would be a layer of grip tape on top to prevent fruit and vegetables from sliding all over the place while being chopped. But at just $US18 in pink or blue, that's something you could easily add afterwards — even if it makes cleanup nearly impossible. [doiy design via Fancy]
---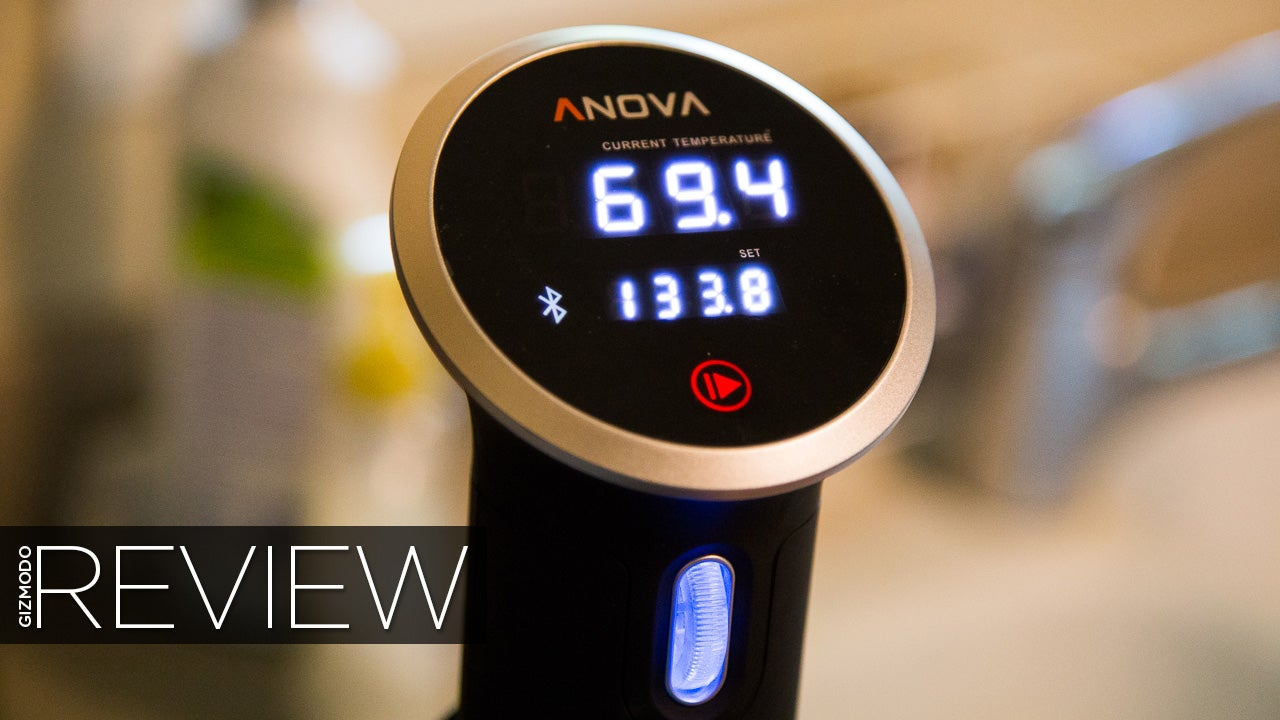 I have a problem. It's a kitchen gadget addiction. Ever since I was a kid, I've always wanted to try the latest and greatest cooking appliances — or at least all the As Seen On TVand Sky Mall shit. Well, that addiction just paid off: The Anova Precision Cooker has been bringing me stupid amounts of joy for the past few weeks. Sous vide, anyone? This $229 gadget makes it so, so easy.
---
Despite the lingering smell it leaves in the break room at work, microwaveable popcorn bags are truly one of humanity's more ingenious inventions. But if you feel guilty about tossing that paper bag afterwards, or all the mysterious chemicals they use to simulate butter, try this re-useable silicone microwaveable popcorn bag instead.
---
There is no greater tragedy than trying to remove a single piece of pizza from a box only to have half the pizza's toppings come with it because it wasn't properly sliced. The solution is to either find a pizza place where the employees actually care, or buy yourself a pizza cutter and slice it up yourself. And if you're a Ghostbusters fan (who isn't?) this Slimer slicer seems about as good a choice as any.
---
When you're bustling in the kitchen prepping a meal, quickly grabbing a knife out of a storage block is easier than digging through a drawer to find one. Storing them in a block is also just a better way to keep your knives sharp and in good shape, but it unfortunately means they're easily accessible to children. So Joseph Joseph has incorporated a locking mechanism into its new LockBlock that makes knives harder for kids to remove.
---
Lucky Peach shows us a behind the counter look at what is probably the best pizza place in Rome (and maybe Italy? the world?): Pizzarium. Consistently placed on top 10 lists, it's famous for its pizza al taglio, which is pizza by the slice. Chef Gabriele Bonci gives us a rundown on how he makes pizza and it's pretty wild.
---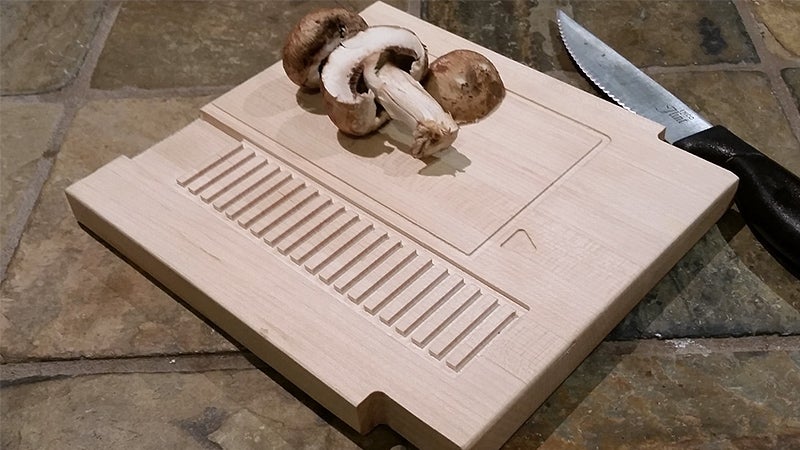 If you dropped a little coin on some extra-fancy kitchen counter tops, the last thing you want to do is hack them to pieces with a knife while cutting meats and veggies. But who wants a boring old slab of timber to cut on when Etsy seller CuttingBoredom will make you a beautiful walnut, maple, cherry, or mahogany cutting board shaped like a classic NES (wink) cart?
---
Usually when you open a pizza box that's been sitting on your kitchen counter for weeks, you're not going to find a fresh, hot slice inside. So maybe it's time to take your local pizza place off your speed dial and start making your own using this compact oven that looks like a pizza box, except that it's not made of cardboard.
---