When Megaupload got taken down two years ago, it took a whole hell of a lot of data with it. And eventually it got obliterated. Some of it was pirate data, sure, but some was legit too. And new research shows that, at the very least, 10 million innocent files got the axe.
---
When the government came knocking because Edward Snowden used Lavabit's encrypted email service, it did the sensible thing and, uh, shut itself down. Other similar services have followed suit — and now Kim Dotcom plans to capture the market tat's being left wide open.
---
If you had your heart set on getting back some of the data you had stored on Megaupload, now would be a good time to stop hoping. According to Kim Dotcom, petabytes of user data have already been deleted off old Megaupload servers. Thousands of pirated movies cried out in terror and were suddenly silenced.
---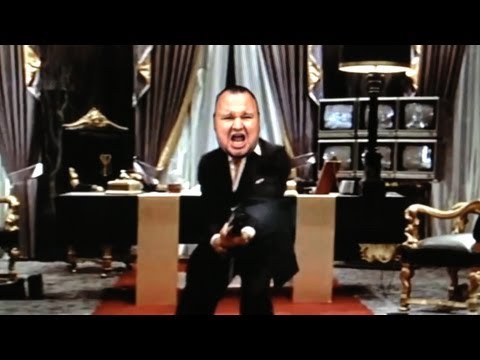 A lot of footage of the raid on Kim Dotcom's home already hit the internet a while ago, but now Kim Dotcom has put together a little package himself including unseen footage from his network of CCTV cameras around the mansion.
---
---
Kim Dotcom has a lot of fingers in a lot of pies. He's fighting off international criminal charges, he's a Call Of Duty champion, he's a musician, and now it turns out, he's also a patent vendor. Kim claims to own the patent that deals with Twitter's new two-factor authentication service, and he wants to sell it to me.
---
In a statement to TechCrunch that was conspicuously devoid of live-tweeting, helicopter chases or any underwater components, Kim Dotcom announced that he has instructed the Mega staff to delete any public copies of the blueprints for this week's fully 3D-printable gun.
---
With the recent launch of Mega, Kim Dotcom has been on the upswing lately, at least when he's not getting stranded by a busted helicopter. Recently, he sat down with the Financial Times to discuss his status as a hero/villain, the future of content delivery, and the $US20,000 he claims to have sunk into iTunes downloads.
---