---
Last year, Kim Dotcom released a single dance track, and at the time he threatened to release an album. Now, as part of the launch of his new music streaming service, it's here.
---
I hope that ticket to New Zealand is refundable…
---
Celebrity defendant and founder of MEGA, Kim Dotcom, is having a huge party in New Zealand, and the invite is to everyone in the world.
---
A 191-page document has been shown in the case of the United States vs Kim Dotcom, and within are details of the operations of Megaupload, and the flaunted wealth of Dotcom himself. While Dotcom is in the middle of separate legal action against New Zealand for potentially extralegal spying, the US will use Skype chats, financial data, and email content in their own court case.
---
When Megaupload got taken down two years ago, it took a whole hell of a lot of data with it. And eventually it got obliterated. Some of it was pirate data, sure, but some was legit too. And new research shows that, at the very least, 10 million innocent files got the axe.
---
When the government came knocking because Edward Snowden used Lavabit's encrypted email service, it did the sensible thing and, uh, shut itself down. Other similar services have followed suit — and now Kim Dotcom plans to capture the market tat's being left wide open.
---
If you had your heart set on getting back some of the data you had stored on Megaupload, now would be a good time to stop hoping. According to Kim Dotcom, petabytes of user data have already been deleted off old Megaupload servers. Thousands of pirated movies cried out in terror and were suddenly silenced.
---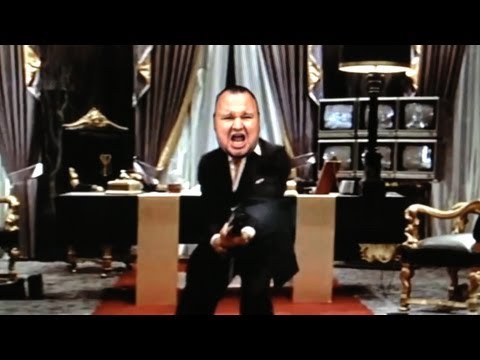 A lot of footage of the raid on Kim Dotcom's home already hit the internet a while ago, but now Kim Dotcom has put together a little package himself including unseen footage from his network of CCTV cameras around the mansion.
---
---