Unlike grown-ups who've had their wildest creative impulses edited, judged and generally tamped down for years, kids are pretty fearless when it comes to facing down a blank page. Wielding crayons with reckless abandon ain't no thang for the little 'uns, but a bit of artistic guidance can be fun too.
---
Because people's skin gets wrinkled and because people's eyes get worse and because pop stars people have never heard of are somehow already insanely popular, it's common for adults to gripe about the kids these days. A lot of that talk eventually leads to how today's kids only know smartphones and iPads and YouTube and Facebook. They don't go outside! They don't play in the street! They should have grown up like us!
---
Just from glancing at Twitter, the old adage that the "kids are our future" becomes pretty bleak, pretty fast. Thankfully, 11-year-old Quinn Sheeran has arrived to restore your faith in humanity with his brilliantly epic Rocky-theme-playing deodorant — all engineered by the kid himself.
---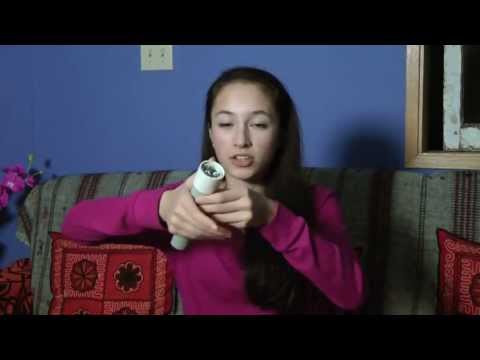 Are you ready to play everybody's not-so-favorite guilt game: what was I doing at that age? Ann Makosinski, a high school student from British Columbia, Canada, has created a simple LED torch powered by body heat. So instead of having to recharge it or swap in a fresh pair of AAs every so often, you literally just need to hold it in your hand for it to start glowing.
---
When you're a parent, you'll do anything for your kids. But there's nothing wrong if that anything happens to benefit you too. So what if you're travelling, or visiting friends, and your kids are in dire need of a place to play with their toy cars or trains? Just slip on one of these playmat t-shirts, lay down on the ground, and not only will your kids have someplace to play, you'll also enjoy a relaxing backrub at the same time.
---
Oh, your parents: Teh Olds. They're always needing technical assistance with the most rudimentary computer tasks. Worse, you can't begrudge them the tech support since they're always helping you out with rides to the movie theatre and money for ice cream. You can't deny them service, but, goshdarnit, you should demand remuneration for your travails. And if you do it as adorably as this young tech entrepreneur, we're willing to bet you're going to get what you asked for.
---