I learned two things while watching this aww-inducing video. Scarlett, the cute two-year-old girl in the video, is a genius child with an eagle eye for instantly recognising typefaces better than most humans and that it's going to be awesome to be a parent because you can teach your kid whatever the heck you want them to learn.
---
Making ice cream is pretty easy: Basically, all you do is churn some milk and sugar in an ice-cold container. Usually, that container is a tub-shaped thing with a crank, but it could take any shape. Even, say, a ball you kick around. Now you'll really make sure the kids got enough exercise before dessert.
---
Internet services want users, and much like religions and smartphone ecosystems, it's best to convert them when they're young. But a string of federal regulation, including the last year's overhauled COPPA rules, provide necessary restrictions and protections for youngling web surfers. But Google isn't giving up and is working on a legal and kid-friendly solution.
---
If kids aren't breaking or destroying their things, they're outgrowing them faster than you can replace them. That's why stretchy clothes that keep up with their growth spurts are a good idea, as is this clever balance bike from Doppelganger with an adjustable frame that gets taller as your kids do.
---
The amazing thing about the Google Science Fair isn't so much the ambitious projects that spring from it, but who creates them: teenagers worldwide between 13 and 18 years. Google has announced the 15 global finalists for this year's competition. They're all spectacular, but here are five that stood out.
---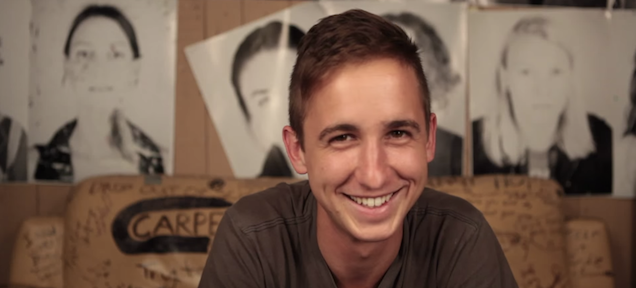 Coachella. Glastonbury. Bonnaroo. The Grammys. You name the music festival, Marcus Haney has somehow snuck into it. He makes fake passes, pretends to be the press, jump fences and does anything he can to get in and has somehow made friends with famous bands and shot their album covers. Here's the movie trailer for his story, No Cameras Allowed.
---