There's no shortage of fancy lamps on crowdfunding sites like Kickstarter, but the Lunaluxx looks like it truly brings something unique and innovative to the table, or your desk, or your bedside table. It uses a small floating disk that glows brilliantly when hit with an invisible blue LED from underneath.
---
If you're a pet owner who's truly devoted to their dog, then your pup probably has more chew toys than it knows what to do with. But there's a good reason to consider adding one — or three — more to its collection. Not only are these new Paww dog toys durable, they also randomly dispense treats, and are designed to be launched with the same contraptions you use to fling tennis balls. So they might just replace all of your pup's favourite possessions.
---
If an upcoming PowerPoint presentation has the potential to make or break your career, the last thing you want is to look nervous and unconfident in front of your co-workers. A new Kickstarter project promises to help you hide your nerves with a stabilised laser pointer that projects a steady red dot so you look cool, calm, and collected — even if you're really not.
---

---
It's going to be a banner year for blockbuster movies, which means there will be lots of great costume choices once Halloween rolls around. And if you're partial to the upcoming Jurassic World and its dinosaurs, you'll love Lisa Glover's simple pterodactyl getup, made from completely recyclable cardboard.
---
The older someone gets the harder it is to find them the perfect birthday present. So why not just throw in the towel and go the gag gift route instead? This amazing musical card plays Happy Birthday to help someone celebrate their big day, except once started the only way to silence the card is to destroy it.
---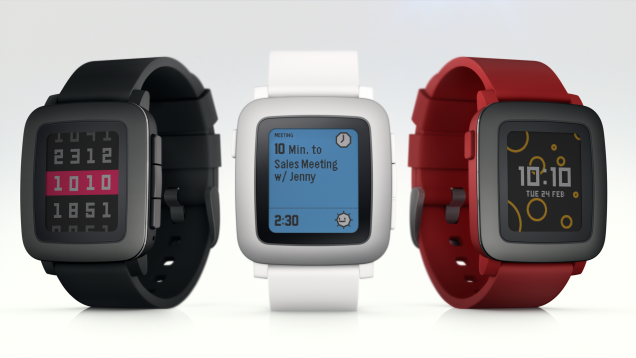 On Friday night at 10 p.m. ET, the Pebble Time ended its month-long crowdfunding campaign with over $US20 million in pledges, making it the most funded Kickstarter in Kickstarter history by roughly 7 million dollars.
---