You'd probably expect a deck of Jaws-themed playing cards to be chocked full of gory imagery and only available in the back pages of Fangoria magazine. But the artwork on this deck is downright beautiful, to the point where you'll almost want to frame an image of a swimmer being attacked by a great white shark — almost.
---
This robot that can spin together 3D-printed furniture could really get your creative juices flowing. And maybe eventually inspire the world to nix sectional couches once and for all.
---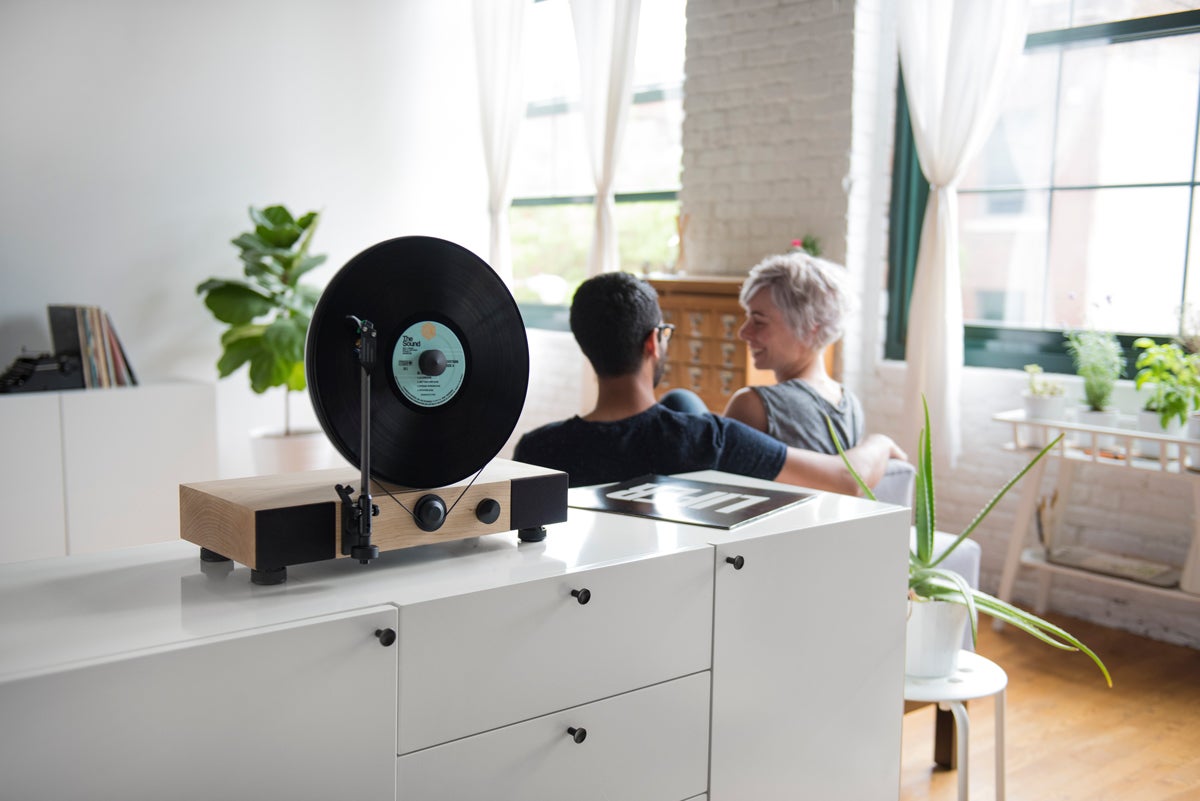 Thanks to the growth of Urban Outfitters and independent local free-trade coffee shops, vinyl records are back on the rise. But this is still the 21st century: Why settle for a pedestrian, boring, flat record player, when your vinyl could be proudly spinning vertically?
---
It turns out that reading on your iPad is actually a terrible way to fall asleep because the device's blueish glow can make your body think it's time to get up. The colour of light can have a big impact on the body's natural rhythms, so a new connected bulb called the Silk works to keep things in sync by matching itself to the colour of the sun all day long.
---
At yesterday's E3 conference, Sony announced that Yu Suzuki would be launching a Kickstarter campaign to fund Shenmue III, one of the most sought after video games in the history of the medium. At the time, we joked that it would probably reach its goal in around five seconds. Well, it turns out we weren't that far off the mark — in a mere eight hours, the project has rocketed past its target to set a new Kickstarter record. Blimey.
---
Carrying around a small folding knife for everyday use certainly isn't a bad idea, but it's also another thing to potentially forget (or get taken by the cops). This tiny locking folder won't do more than the basic tasks, but it's small and discreet enough that you'll probably forget you're even carrying it.
---
For the first time, the FTC has laid the smackdown on the proprietor of a Kickstarter that failed to deliver on its promises. It's about goddamn time — but it's not exactly good news for the backers who, three years later, are still out some cash.
---
There's nothing like gazing upon the Rockies or looking out into a sunkissed desert to remind you that nature is beautiful — or that you're a puny speck of carbon aimlessly drifting through the universe. Now, there's a Kickstarted drone specially-designed to help capture those landscapes.
---