It first graced the Gizmodo front page way back in 2007, but finally, seven years after we all first really wanted one for ourselves, that keyboard-shaped waffle maker could really be yours. Assuming, of course, its creator's $US50,000 Kickstarter campaign reaches its funding goal — so close, but yet still so far.
---
If Solitaire and Minesweeper have been stripped from all the computers at work but you're still after a discreet way to kill a few minutes, you owe a debt of gratitude to Jeroen Domburg who successfully hacked a backlit Coolermaster QuickFire Rapid-I mechanical keyboard to play the classic game of Snake — which you might remember from an old Nokia phone.
---
Hardcore gamers. Full-time typists. People with a fair bit of disposable income. These are the target markets for Roccat's high-end gaming peripherals, including the $229 Ryos MK Pro, an incredibly well constructed and fully featured mechanical keyboard. It's ridiculously customisable, too, if you're the kind of gamer that needs to set up 50 different macros for your weeknight WoW raids.
---
In the past few decades, everything about our computers have changed. The screens. The guts. The size, weight and materials. The software itself, of course. But one thing has stayed exactly the same, frozen in time from the early days: The tools we use to tell them what to do. So it's odd that we're so desperate to throw them out the window.
---
Cleaning up after a spill is made even worse when your toppled drink also destroys your keyboard. So it looks like Logitech has removed the waterproof keyboard from its iPad cases and turned it into a standalone wireless unit, called the Keys-To-Go, that's designed to work with your iOS devices, Apple TV, and of course your Macs should you not trust yourself with Apple's own keyboards.
---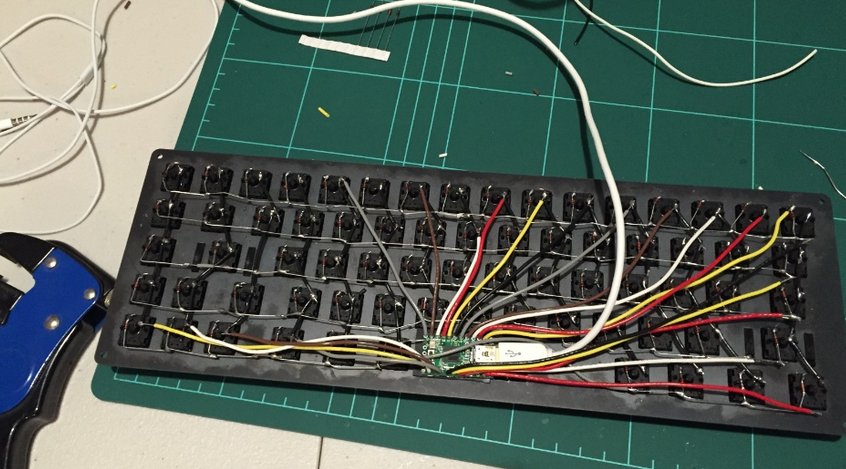 I made a keyboard — let me tell you about it! I'm even typing this post using the keyboard I built. How meta. This has been a fairly involved process so there is a lot to discuss. The main goal of this post is to talk people through the things I went through and what I wish I knew before I had started this project.
---
Keyboards are pretty simple things. They're basically a bunch of keys on a board, right? Some are more fancy than others, of course, but that's really just flashy lights and complicated pieces of mostly superfluous software, and massively over-engineered keycaps and switches. Why would you spend money on a mechanical keyboard when there are dozens or hundreds of cheaper alternatives out there? The answer is more complicated than you might think.
---